So your pals are once again bragging about their sun-soaked, tropical vacation where they sipped drinks with little umbrellas while lounging in the sand. So what? That type of getaway totally pales when compared to your upcoming ski vacation (whether in Aspen, Ketchum, or other). That's right. Ski vacations beat out tropical vacations each and every time. Here's why.
Yum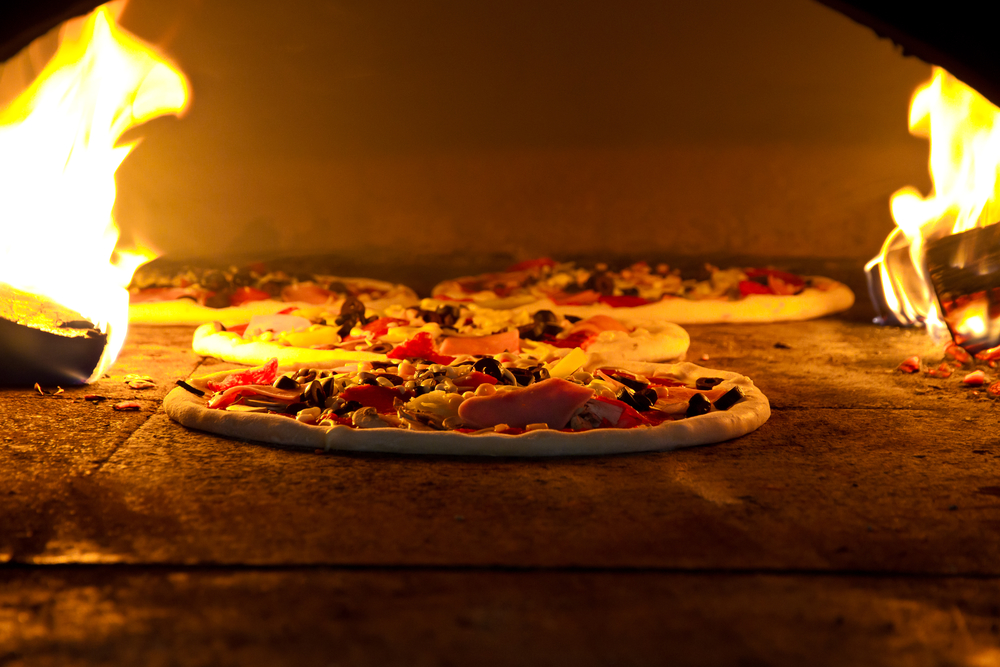 Hand-tossed pizza. Wild mushroom fettuccini. Fresh strawberry milkshakes (spiked with Godiva white chocolate liqueur). Heirloom peach Caprese. More!
Unlike tropical vacations that demand your half-naked body be on public display, ski vacations let you eat and drink as much and as frequently as you wish. Any extra bulges are sweetly hidden beneath big, bulky sweaters. Somebody pass the pizza.
All-day activities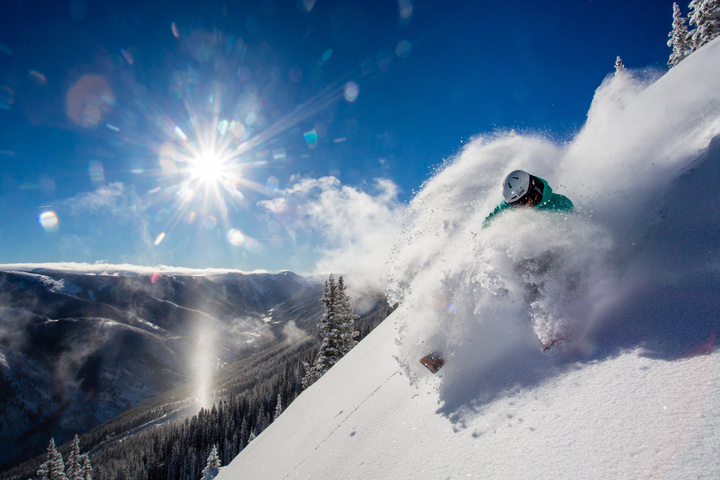 Even if you do eat and drink until your bulky sweater is bursting at the seams, ski vacations give you ample opportunities to burn calories while working muscles with daylong activities. Skiing, of course, is one of them. But don't forget snowboarding, snowshoeing, ice skating or simply trekking through the snow. Due to the extreme heat and humidity, tropical vacations typically have a cut-off time when all activities must cease for the day. Like 10 a.m.
No mosquitoes. No flies. No more needs to be said.
Hot tubs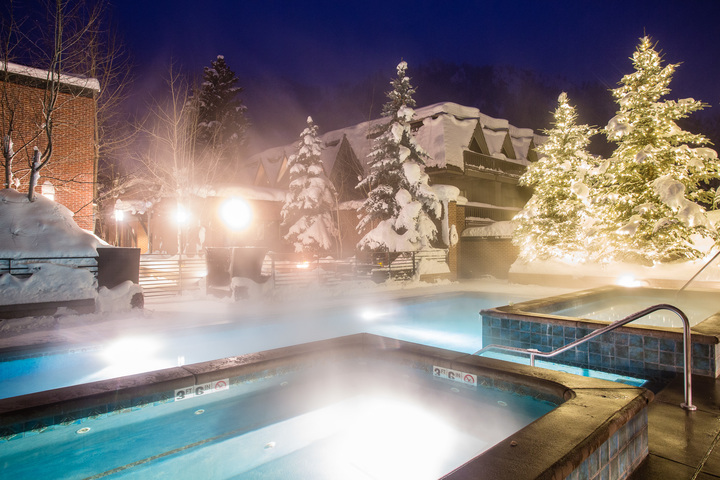 Tropical vacations have hot sand that burns your feet. Ski vacations have hot tubs that soothe your soul.
Add hot saunas to the hot tub mix, and you have one amazing experience that can relax even the highest-strung Type A in about a millisecond. Hot tubs and saunas are a great way to relax, unwind and decompress after a daylong day of building muscle and burning calories. All without burning your feet.
Flexible pricing
When it comes to tropical vacations, the airfare alone can make a big dent in your wallet. The dent gets even bigger with the resort room, the overpriced meals and drinks, the 12 new bikinis, and the time and hassle of getting to another country. Ski vacations can be done on the cheap, fancy, or somewhere in between.
Domestic bliss
Even if you don't need a visa to get to your tropical getaway, most places now require a passport. Going through customs is also always fun, as long as you consider long lines, poor air circulation and custom agents pawing through your belongings fun. Forget the headaches of international travel when you're heading to a ski town for your blissful vacation.
Sleeping bliss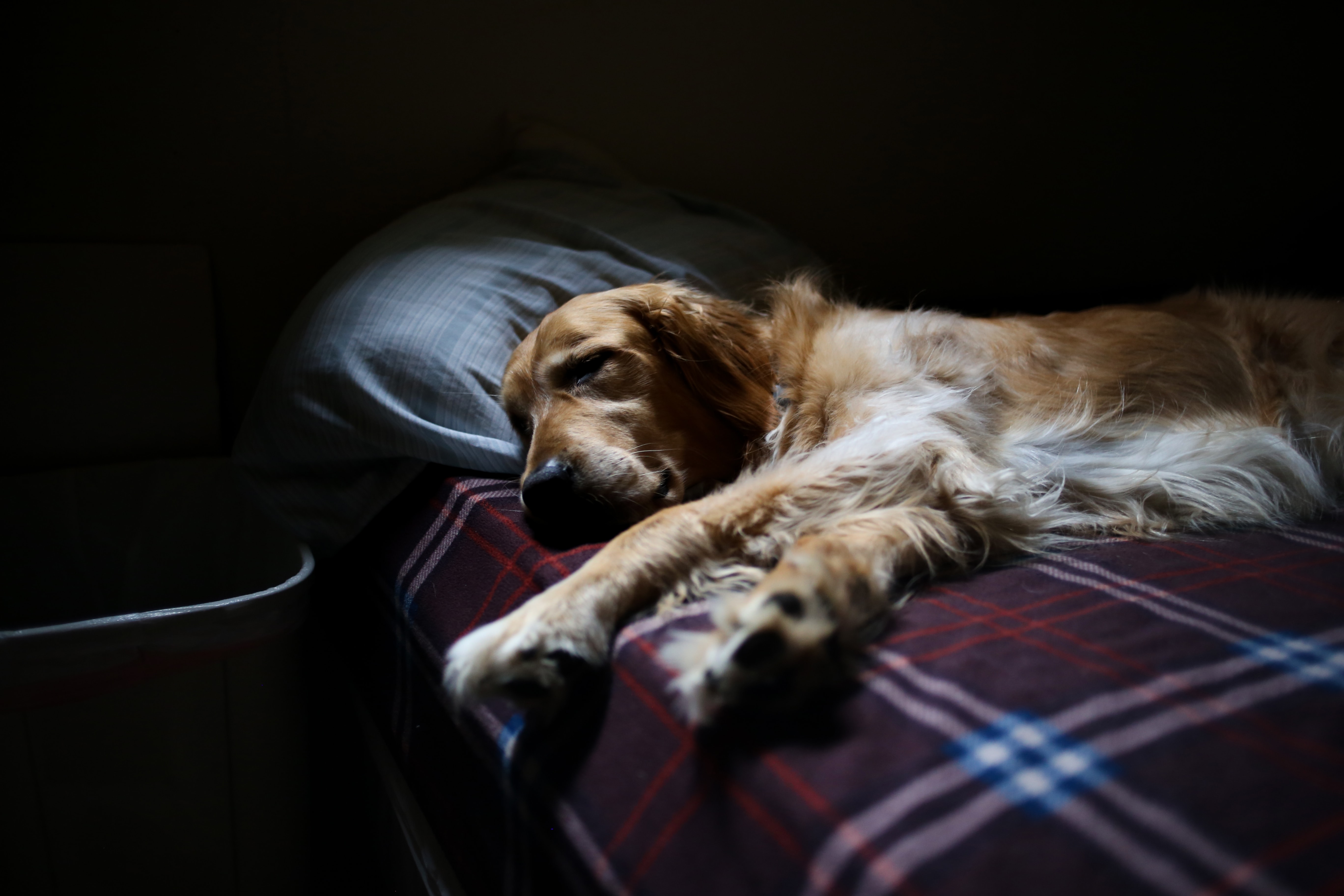 Trying to sleep in tropical climates can leave you tossing, turning and climbing the walls. You can bet a ski vacation is going to come with heat. And cozy blankets. And hot chocolate. All of which can be combined for one snug evening cuddled up with your pup. (Did we mention pet-friendly rooms?)
If all of the above aren't reason enough to pick a ski vacation over a tropical one, we can always add in fabulous shopping in town. One more perk is the surrounding mountains that bring on a sense of peace, especially when it's snowing.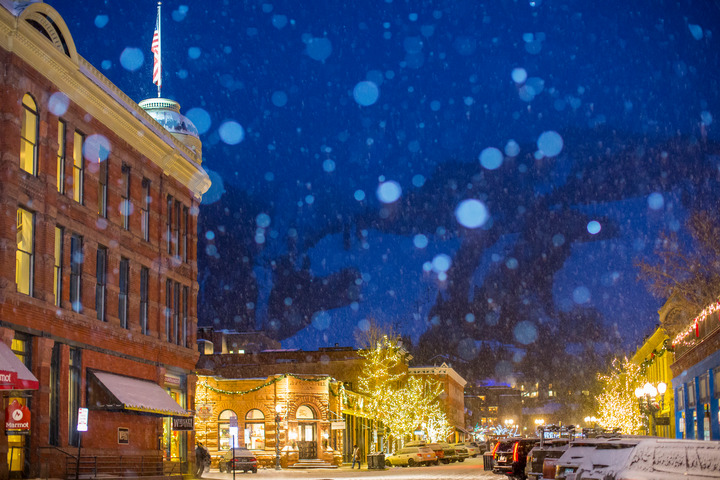 You'll easily forget the deep blue sea when your world is a magical white.