Dusty Spence has serious street cred for a mountain town. Not only is he a native Coloradan (until the late 20th century it was rare to encounter such a thing, given our state's transient mining and railroad heritage); he was born and raised in Snowmass.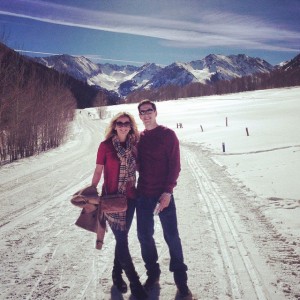 Today, Spence, 30, is the Limelight's Front Desk Manager, but he wasn't always planning on a career in hospitality. Rather, he started out as a competitive freestyle skier (singles moguls and upright aerials) in high school- an endeavor that took him all over North America. At his peak, he ranked 31st in the nation, and 14th in the Rocky Mountain Region (his brother, Steel, competed in Superstyle at the X Games from 2002-2007, so athletic prowess runs in the family).
As part of our new blog profile series, we're going to introduce you to Limelight staff, return guests, and well-known locals who have quirky hobbies, backgrounds, and places in our community. Have someone you'd like to recommend? Let us know on our Facebook page.
Now, meet Dusty, the man behind the front desk.
Limelight: When did you start skiing?
Dusty Spence: When I was two; eventually I was mentored by Greg Mebel, an instructor at Highlands. He taught my brother and I the basics and much more. He was a big contributor to my love of skiing.
L: You continued to ski competitively after high school; how was that?
DS: After high school, wasn't quite ready to give it up. So I moved to Steamboat and took classes at CMC for two years. After my first year there, I started to fizzle out on competing because I wasn't on a ski team, and I missed the camaraderie. I'd still travel with guys the circuit and compete with friends, which was the best part. I'll never get tired of skiing, but I don't miss competing- now, I enjoy it for the fun of it.
L: What led you to pursue a career in the hospitality industry?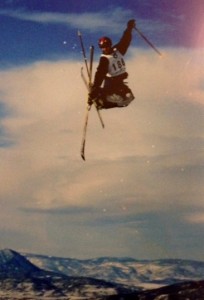 DS: By my early 20s, I had a tweaked knee and been through two shoulder surgeries, and I started to really look toward my future. I transferred to Metro State in Denver and began studying Management. I missed the mountains, so after college, I moved to Summit County and started working at the Keystone Lodge and Spa.
L: What do you enjoy the industry?
DS: I love the fast-paced nature. It's kind of like mogul skiing- nothing is ever the same on a given day, and working for Skico has the added bonus of year-round work, and a ski pass.
L: You were working for a hotel in Breckenridge before moving back to the Roaring Fork Valley in 2012. Was that your goal?
DS: I actively pursued the front desk supervisor position with the Limelight. My wife, who grew up skiing here on vacation, and I both missed Aspen. The Limelight was always a welcoming place for us to hang out. When the job offer came, it took us about 30 seconds to decide to make the move from Breckenridge, where were were working at the time.
L: Do you have memories of the Limelight, having grown up here?
DS: My childhood definitely included the Limelight. My parents have been coming here for over 40 years, and still love it. We'd come for the free hot chocolate, and the friendly staff, and Weston Paas- son of the owners at the time, was a good friend of mine.
L: Why do you think the hotel has been so successful in its current incarnation- post remodel, and after the Paas family sold it to Skico?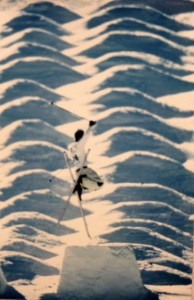 DS: I think part of what makes the Limelight so distinctive is that we bridge a gap in Aspen. We're not a luxury hotel, but it's an extremely nice property. We have a casual, comfortable, laidback vibe, yet our standards and service levels compete with the best in town.
We're also a new take on lodging in Aspen: we're not full-service, but we offer the key amenities people want in a ski town: Ski valet, a summer adventure concierge, free shuttle service to and from the airport, as well as all over town and all 4 ski mountains, complementary cruiser bike rentals, complementary snowshoe rentals.
L: How does the hotel differ from other properties you've worked for?
DS: I'm nostalgic, and obviously things have changed with the hotel- it's been remodeled, the Paas' sold it to Skico, but even with all of the changes, The Limelight has stayed true to its roots , remained a friendly and welcoming place for locals and tourists alike. One of the things I hear the most often from our return guests is that it's their "home away from home. Around 35% of our clientele are return guests, but it's also a local's favorite. We host many community-related events, which has led the Limelight to be a strong part of the town's identity.
L: Why do you think visitors should consider coming to Aspen during mud…I mean, "secret season?"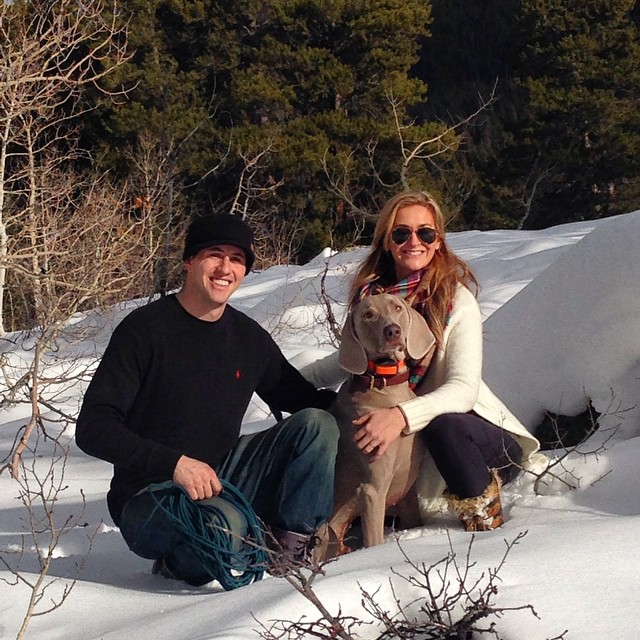 DS: Secret Season in Aspen makes for a relaxing getaway; many restaurants and most shops are open, there are lots of special deals, and this time of year, there are no crowds, and you have the mountains- hiking, biking, Jeep tours, what you have you- to yourself. There are many good hiking spots right out of town like Sunnyside, Hunter Creek and Smuggler. They all have southern exposure, so they dry out early for great spring hikes.
Additionally, we offer a great Colorado residents rate of $145.00 per night on and off throughout the off season and summer. Whether you're looking to get out of Denver for the weekend, or a Basalt local enjoying a show at the Belly Up, we're the go-to hotel in Downtown Aspen
L: What do you and your wife like to do in your free time- especially this time of year?
DS: In summer, we love to backpack. I also have a lifted Jeep, which we use to get into remote places, and then begin hiking into the backcountry. We're always looking to explore more of the mountains here, and find new amazing places. After 30 years in the Elk Mountains, I feel like I have barely scratched the surface of what the area has to offer.
L: You recently received a promotion from supervisor to manager. What does that mean?
DS: With my promotion to Manager, my job is to oversee the front desk and guest service teams. The Limelight is unique in that we don't have a hierarchy, we operate under the unofficial motto, "one team, one dream". We all work together, so you may see the operations manager driving shuttle or stripping beds, or the Chef de Cuisine assisting with luggage. The staff is very close, always willing to do whatever is needed, and we share an active lifestyle aesthetic that bonds us.