As I write this, I'm eating like an Aspen local, but not for the purposes of this post. Nope, I'm just scarfing down a really delicious lamb gyro at The Artisan Restaurant & Bar (located in Snowmass' slopeside Stonebridge Inn). My parents are staying here for the week, and I serendipitously discovered that the bar is ski instructor central once the lifts shut down. They come not just for the deals on draft beers and well-made cocktails, but the free soup. A crockpot in the corner of the bar provides a bit of warming après nourishment  that ensures a local clientele.
If you want to eat like a local out here, there are two ways to go about it: be a free-loader like many of us, or patronize some of Aspen's favorite dining and drinking establishments, using your insider's knowledge on how to order well. Most locals of a certain age tend to dip a toe in both camps. Whatever your style, Aspen has plenty of dining to choose from.
Here's how to dine and drink like a full-timer:
Ask your Concierge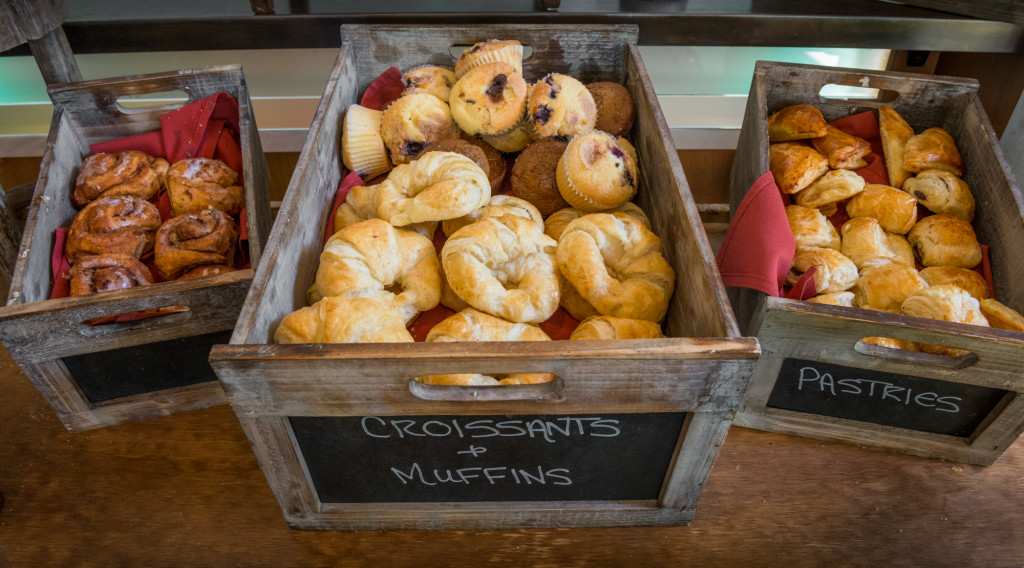 To find out where the most banging après ski spots are refer to our post. In addition to killer deals on everything from tacos to sliders (Whiskey Wednesday at the Limelight Lounge will get you three of the latter, with candied bacon, pulled pork, and bourbon bbq sauce for $16- which includes a flight of CO-distilled whiskies). There are places with wings, jalapeno poppers, mac-and-cheese (HOPS Culture), and bowls of moules frites (Ricard). I bow before the piled-high $6 prime rib sandwich at the The Aspen Dollar Bar.
Swanky spots like the Limelight's sister hotel The Little Nell, and the St. Regis Hotel offer complimentary dishes of everything from mixed nuts and rice crackers to wasabi peas. Don't laugh- those nibbles help line a stomach drained by a day of crushing the slopes, and they supplement service industry wages.
Go Where the Locals Are
The maxim that a busy restaurant is a good restaurant is a solid general rule of thumb, but in a pricey ski town, it doesn't necessarily compute where locals are concerned. If you don't care about, er, quality so much as quantity, there are plenty of eateries swarming with locals who go for the cheap, filling eats. I won't name names, but just look for fast-casual restaurants that runneth over with ski bums once the slopes close.
Know What to Order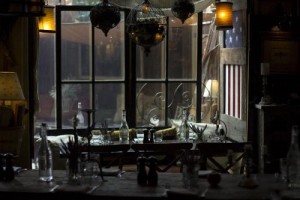 Sure, Chefs Club is pricey, but for less than a 20-spot, you can get the best (and possibly tallest) burger (with housemade fries) in town- and it's so rich due to its blend of monounsaturated fat-marbled local Wagyu beef ribeye, NY strip and ground beef, you'll be utterly satiated. Aspen abounds with great burger specials: Ajax Tavern is famed for its stacked version made with local Milagro Ranch grassfed beef, which comes with housemade fries and a pint of Sierra Nevada for just $15 during Happy Hour. At Steakhouse No. 316, the bar menu will satisfy your protein and carb cravings with items like the Steak Sandwich with Fontina Cheese, while the Soupe a l'Oignon at La Creperie du Village is an affordable, visceral transfusion of joy after an active day in the snow.
New York Pizza is the bomb, dirt-cheap, and open till 2:30am. 'Nuff said.
Breakfast burritos at Louis' Swiss Bakery in the Aspen Business Center (ABC). Huge, filling, less than 10 bucks, and enough to power you through a day on the slopes or trail. Try the chorizo-green chile.
Brown-bag it.
If scoring first tracks is your thing, you'll want to hit Bonnie's on Aspen's mid-mountain for their famous oatmeal pancakes, strudel or honkin' slices of carrot or chocolate cake. This is about as local as it gets.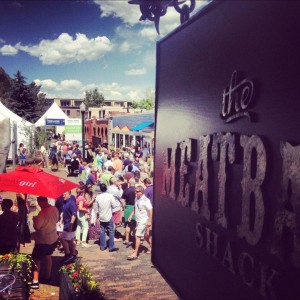 Other local faves in the "not-quite-fine-dining-but-it's-a-really-sweet-restaurant" category include the excellent Phat Thai in Carbondale, and Aspen's Meat & Cheese (where else can you get a Euro-style "board" for two of house-made porchetta, potatoes bathed in the drippings, and lightly dressed greens for $20?
Order any soup, salad, or sandwich from Annette's Mountain Bake Shop. Co-owner Serfino Docimo is from Calabria, and the man can cook like an angel. His wife, Annette, is town pastry goddess (her macarons are nothing short of ethereal). Cash-and-carry, only, with nothing over $12; this is where the locals who work downtown call in their daily lunch orders.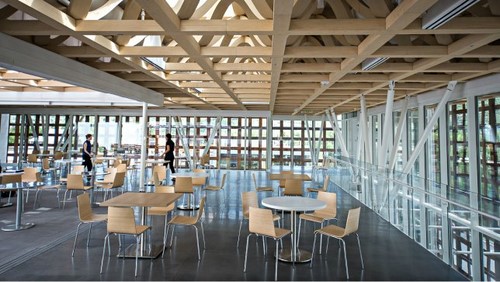 The Aspen Art Museum's café, So, is my new fave spot for scoring a $5 breakfast in a stunning setting. I can eat my locally-made croissant with butter and housemade jam while overlooking Ajax, in the most serene spot in town. The locally-roasted Rock Canyon Coffee espresso is aces, too.
The Whole Foods in Basalt is the epicenter of mid-Valley. It's not just where we go to get our AM java or sweet-tooth fix, a quick prepared lunch, or to grocery shop for dinner. It's literally a social hub, and embodies the concept of eating like a local in the literal (and seasonal) and figurative sense. Welcome to life in a small valley.
Photo credits- Aspen Art Museum (So), and La Creperie, and Meat & Cheese