As a single, straight gal in Aspen, Gay Ski Week is one of my favorite weeks of the year. After the post-holiday lull, Aspen is suddenly vibrant again and it's literally colorful (rainbow flags decorate the top of Aspen Mountain and the signposts throughout town.) The bars and restaurants are filled with good looking men and women who are also notoriously good tippers. And let's just say that on the dance floors all over town, everyone always brings their A-game.
Intro to Aspen Gay Ski Week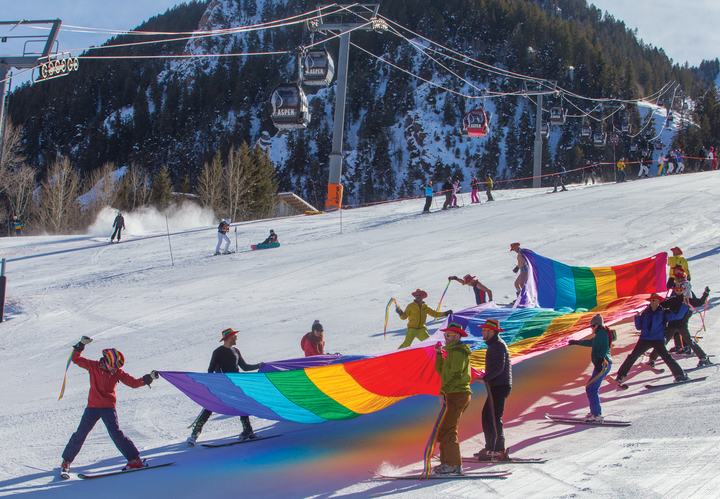 Gay Ski Week has been an Aspen institution for nearly four decades. In recent years it's felt bigger and better than ever. My favorite event of the week's action-packed festivities is definitely the Downhill Costume Competition and Party. The GSW website really says it best: "think RuPaul's Drag Race" … on skis on Aspen Mountain. Last year I brought my friend Cortney and I thought her jaw was going to hit the snow! We had the most amazing time cheering on the contestants and gawking at the outlandishly well-done costumes. The MC and judges are always nothing short of hilarious.
If you can only make it to one event, this has got to be at the top of your list.
Never Been?
If you're a "Gay Ski Week Virgin," make sure to check out the Hospitality Suite at the Limelight Hotel. It's open daily and can give you the details you need to maximize your experience in Aspen. It's also the go-to spot to pick up tickets to various parties and private events. Even without tickets, just walk in the Limelight's lobby any given night during the week and you'll immediately see a throng of very attractive revellers partaking in apres-ski cocktails and celebrating a great day on the slopes. The apres ski parties are hosted by LOGO TV and start at 3pm.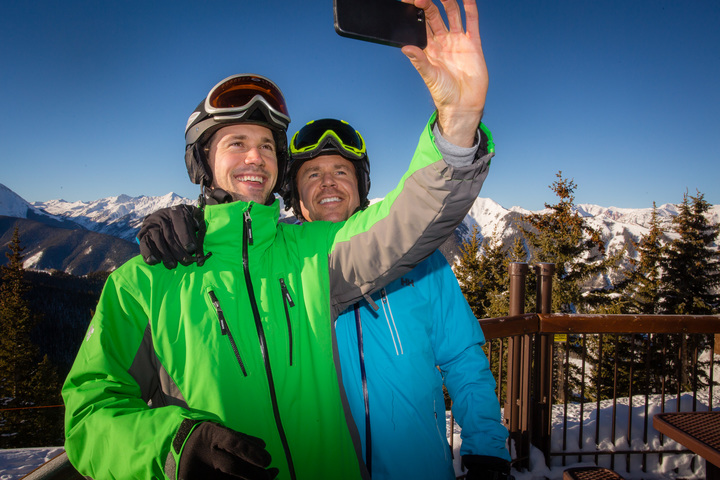 Insider tip: it can't hurt to wear a bathing suit under your ski gear. The Limelight's two 20-person hot tubs are often packed on a nightly basis.
Why You Should Attend
But beyond the hot tubs, drag races, parties, and dancing, I think what makes Gay Ski Week seems so special is the sense of community it fosters. There's something to be said for the wonderful energy that arises when people truly feel at home to be themselves.
I asked my friend Wes Graham why he loves Gay Ski Week (and why he's travelling across the country to be there again this year) and here's what he had to say:
"Throughout my years of volunteering and participating in AGSW I have gained so many great memories and formed great friendships. When my friends from across the country and even other countries see each other that first day it's as if time never passed."