Cheese. Chocolate. Wine. What could be better? Oh yes, shrimp beignets.
This past Wednesday, my friend/co-worker Miranda and I had the wildly fun pleasure of taking a cooking class put on by Briana, the group sales manager at the Limelight.
Miranda and I help make this blog the best it can be, and while its enjoyable to read about the amazing adventures, foods, and events that take place in Aspen, we rarely get to enjoy them firsthand. Instead, we drool over our keyboards, weekly planning our next trip to Aspen.
But not this time.
This company cooking event, that annually takes place at Stir Cooking School in Denver was just what we needed after the holidays. We admittedly arrived a bit late, but once we got there, there was a large jumbo pot of cheese fondue with bread and veggies waiting to be smothered. This was gonna be good.
After greeting some of our new Limelight and Little Nell friends, the baking and cooking began.
Dessert First
We started off with dessert: A caramel "brownie" with chocolate chunks atop. I say "brownie" because the typical cake-like bed was replaced with caramel-y deliciousness. It was basically caramel underneath more caramel and chocolate.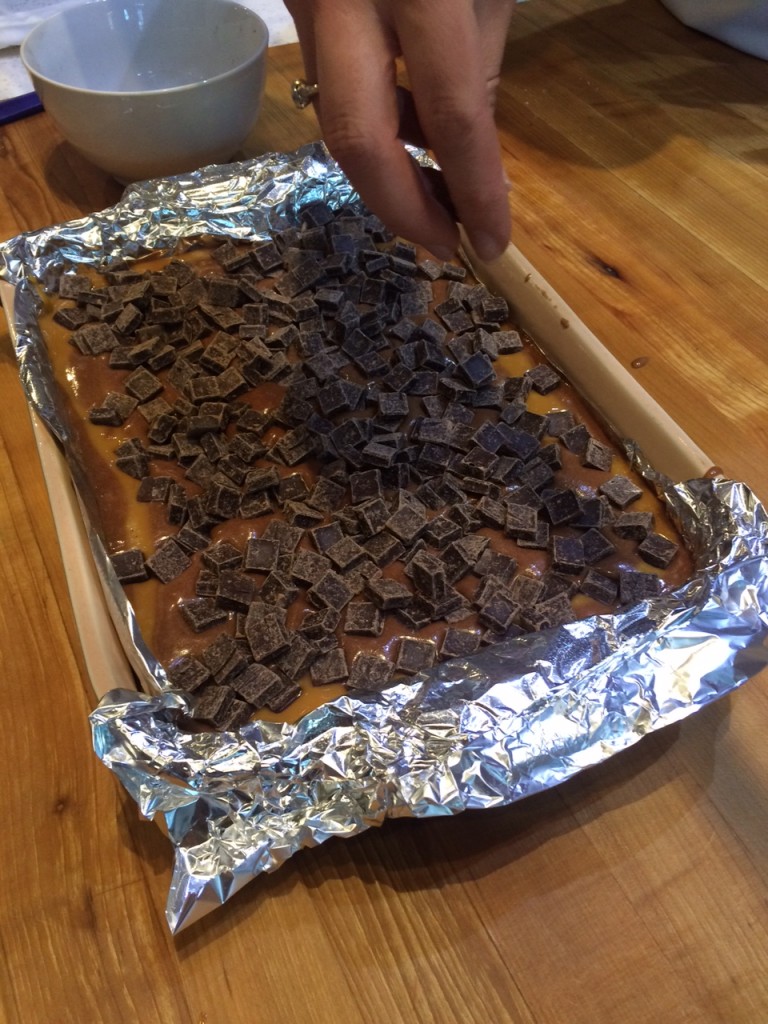 After we tossed the sweets in the oven for baking, we got to our two appetizers.
The Apps, the Apps
The first was: Toasted Crostinis with goat cheese, artichokes, red onion, lemon and cilantro. My brain unfortunately dislikes goat cheese, but every single other person thought these were magical little bites of heaven. The crunch mixed with the cream, the savory mixed with the salty. A simple but extraordinary app that can be made again at home.
The second was: Shrimp beignets which consisted of coconut flakes, breadcrumbs, baking powder, green onion, shrimp and a whole beer (Avery's brown ale is what we used).
We mixed all this up, formed small balls and dropped them in the deep fryer. They came out piping hot, crunchy, fluffy, and basically to die for. We glazed them with an Asian chili sauce and got down.
The rest of the evening was spent talking about work, play, upcoming events in Aspen, and shyly walking back to the food to get extra bites.
Us local Denverites want to say a huge Thank You to Briana and the entire Limelight & Little Nell team. This event was a great opportunity to get together, enjoy each others company, and try new, fun foods.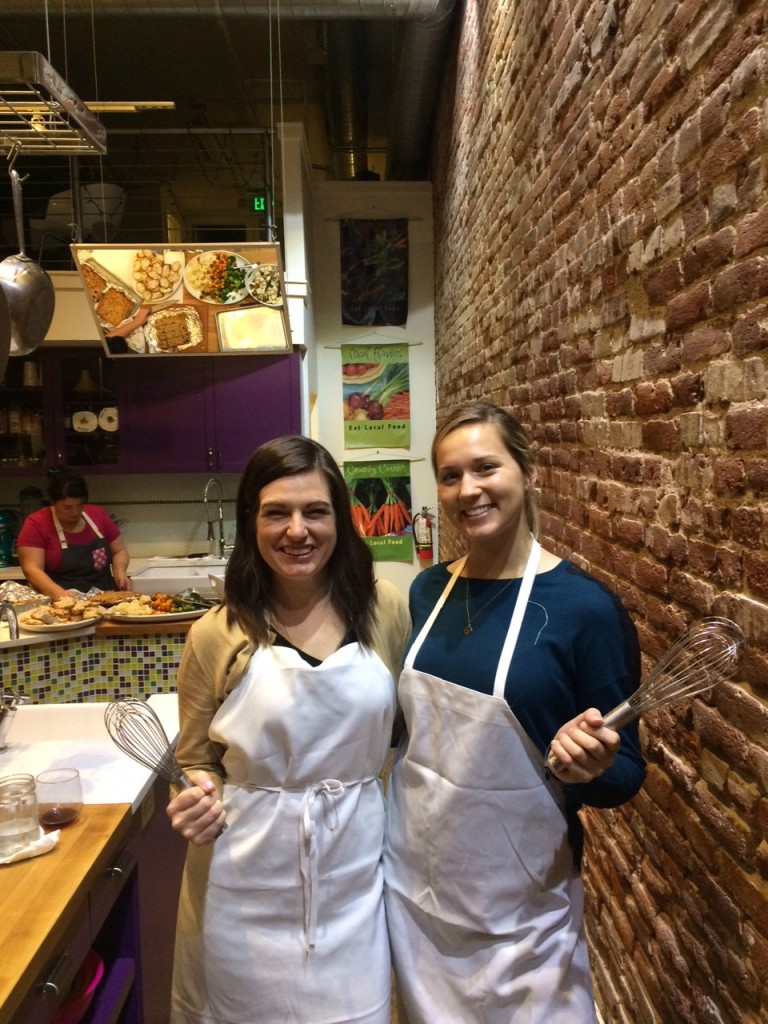 We'll see you next year for the Christmas cookie celebration!