Town begins buzzing with excitement once the first snow falls in Aspen. It means that locals can start really counting down the days until the slopes are open. But before snow comes, most of us have a few items to check off of our to-do lists.
Go for a road bike ride or drive over Independence Pass.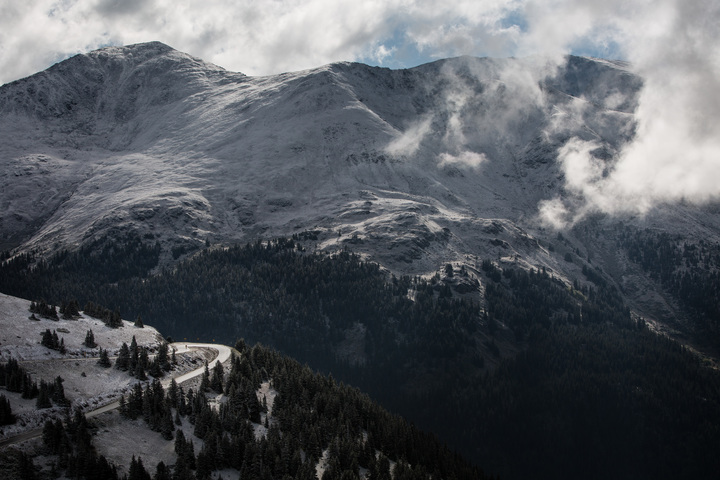 Independence Pass is the scenic, no awe-inspiring, shortcut between Aspen and Denver. Because it reaches over 12,000 feet in elevation (with some very steep drops to the valley floor), it's only open when the roads are dry. There's no way that a snowplow could make it up there and back.
Head to the Maroon Bells.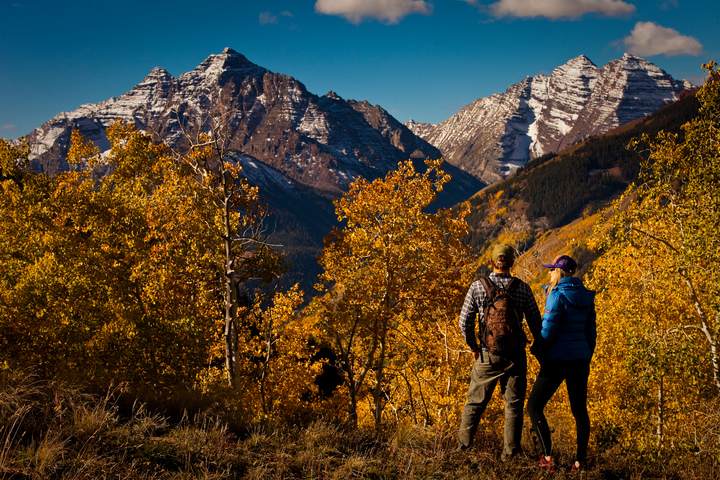 The Maroon Bells are the most photographed mountains in North America, and for good reason. They're surrounded by hiking trails, home to a wide array of wildlife, and stunning to take in. The road to the Bells closes in October, so I always like to make one last trip up to see them before winter hits.
Hike the Hunter Creek Loop.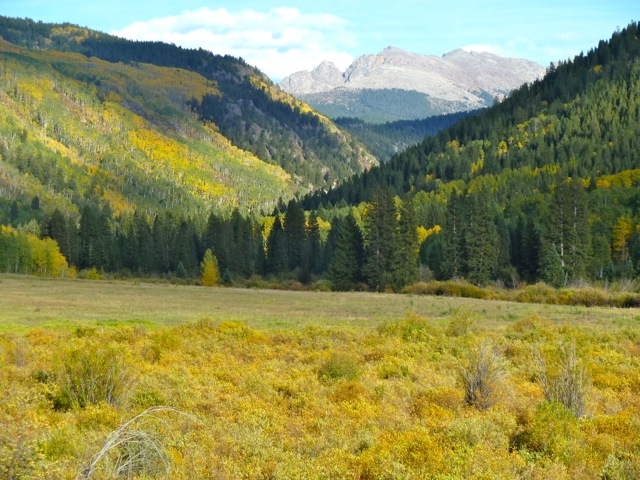 Photo courtesy of Brent Gardner-Smith/Aspen Journalism
The Hunter Creek Loop is just a few minutes from town, but it feels a world away. The loop is about 4.8 miles total, and every step brings different views of the valley from peaks surrounding Independence Pass to Mount Sopris in Carbondale. Once the snow falls, the loop is not really hikable. I've tried and failed a few times… "post-holing" in knee deep snow for 4.8 miles is no fun.
Sangria on the Limelight's patio.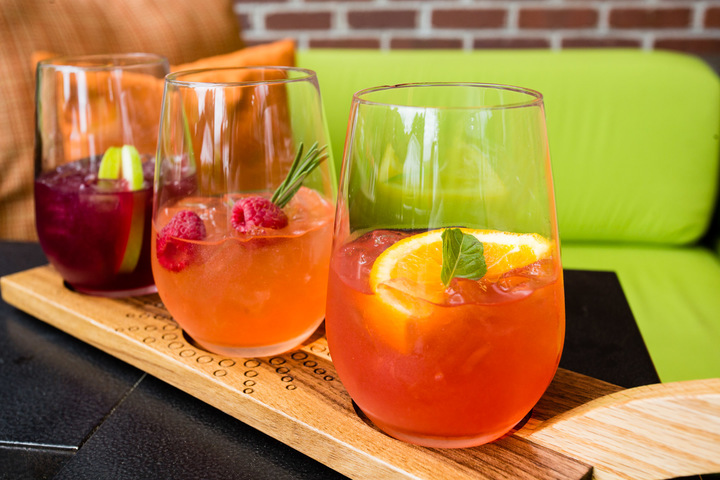 Sangria is supposed to be a "summer drink," but who cares? Like wearing white pants after Labor Day, some rules are meant to be broken. The flight of white, red, and rose sangria on the Limelight's Happy Hour menu is just $12 and way too good only to drink between May and August. Add one of the pizzas on the Happy Hour menu and you can have a pretty nice little dinner for next to nothing (by Aspen standards)!
Hit the links.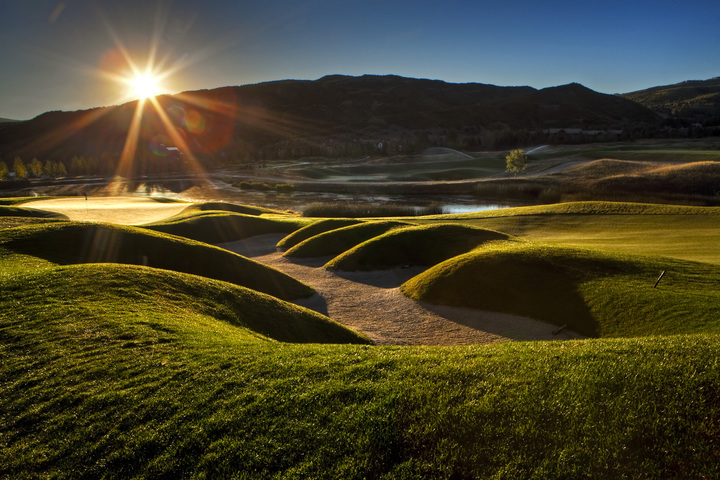 The Aspen Golf Club has been ranked the best municipal golf course in Colorado, as well as one of the best municipal golf courses in the country. It's just two miles outside of the downtown core, and it features views of the Maroon Bells, Aspen Mountain, Aspen Highlands, and Buttermilk Mountain. The course is still open, but it's a lot easier to get a tee time in October than during the summer rush.
Come to Aspen before the first snowfall or you'll have to wait until next spring to have some of these amazing experiences.