"A slopeside celebration" of après ski culture and craft cocktails." What a brilliant idea for a festival!
Now in its third year, the Après Ski Cocktail Classic is bigger and better than ever, and has relocated from Snowmass to The Little Nell, the Limelight's sister hotel in Aspen. From March 5-8, local and national talent in the form of mixologists, brand ambassadors, consultants, sommeliers, and chefs will host a series of seminars, private reserve tastings, pop-up bars, demos, pairing dinners and brunches, fireside chats, and Grand Tastings at select venues around town.
Tickets are still on sale, so don't miss out on this classic part of the ski life (psst, it's okay if the closest you've ever come to skiing is wearing a furry parka). Here's why you'll want to attend:
Because You're Allowed to Drink in Class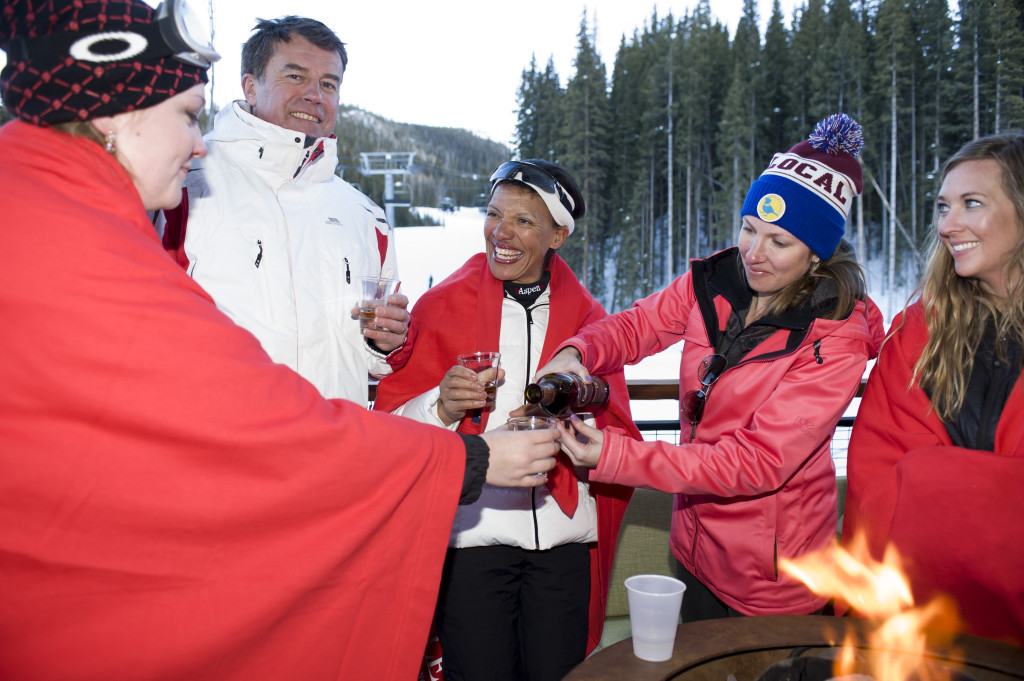 This year's tasting seminars include "The Anthropology of the Old-Fashioned," "Cocktails at Home," and "Luxury Sipping Rums," hosted by industry experts Chad Michael George (Denver drink consultant/mixologist), Anthony Bohlinger (Executive Bar Director, Chefs Club Aspen/New York)  and Tad Carducci (beverage consultant/mixologist, New York). There's also one called, "Farm to Liver," but that sounds more like a residual effect of the ASCC weekend. Regardless, you're expected to imbibe while you learn, and for some of you, that's probably all the incentive you need.
Because Ice is Hot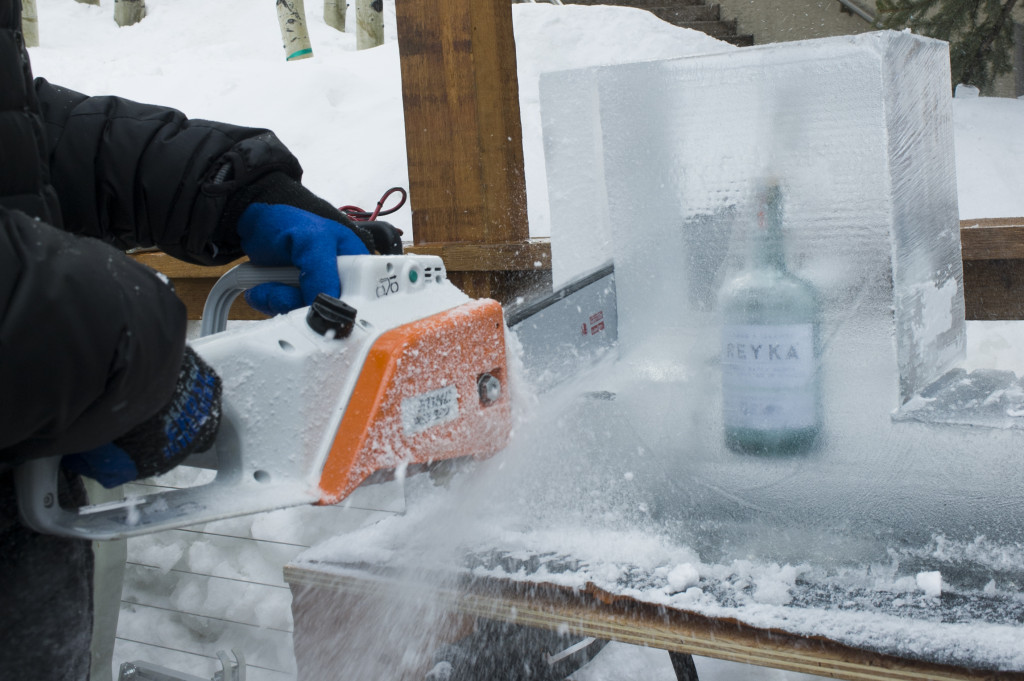 It's easy to dismiss ice cubes as a douchey hipster thing perpetrated by suspender-wearing, self-proclaimed "mixologists." But- there's a reason that ice is all the rage right now, and we're lucky to have restaurateur/tender of the bar Jimmy Yeager here in town. The owner of Aspen's venerable Jimmy's is largely responsible for putting the cool factor into cubes in Colorado. As Jimmy explains it, "When ice melts, it cools the liquid the ice is in. Dilution is an important part of making a good cocktail so you want to be specific with the amount and choosing the right kind of ice you use helps with that.
"The reason I started making my own ice is so that I could have complete control over the process. In bars that don't use quality ice, the result will often be a watered- down drink as the ice you get is already starting to melt, which adds to the dissolution of the drink." No one will beat you with a Hawthorne strainer if you don't prepare your drink properly or buy bagged ice, but if you're going to throw down cash on premium spirits or cocktails, don't let bad ice- which can impart off flavors or odors- ruin your drink.
Jimmy makes his own ice in 300-pound blocks, and then breaks them down using a chainsaw and bandsaw (I know this because I've helped do it, and let me tell you, it's no small job to make two-inch square, crystalline cubes out of one of those suckers). Jimmy's ice cubes end up in specialty cocktails, and are known around town as "BFIC's, or "Big F——g Ice Cubes." One of the most popular ASCC demos/seminars is "Perfect Ice." It's fascinating to watch Jimmy take down a 300-pound block with a bottle of Reyka Vodka frozen in the middle, but don't miss his talk: although it involves complex formulas, the tastings prove that shaken vs stirred makes a difference. He'll also give tips on how to make your own flawless cubes at home.
Because Toddies are Seriously Sexy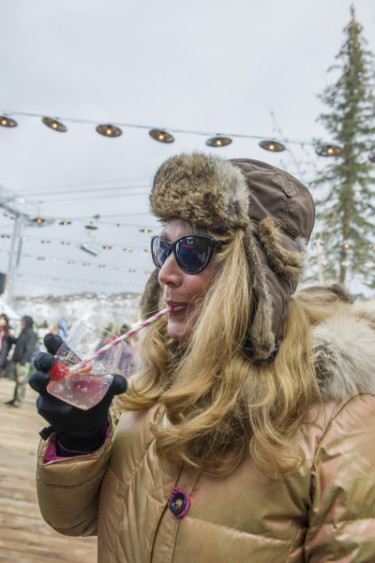 Unlike hot sake, which is (take note) a way to make bottom-tier brands taste better, toddies (by modern definition a spirit, sweetener, and warm base) have come into their own and are a legit libation in their own right.
In the wrong bar, they're still a way to sell cheap swill, but that's not the point of the ASCC.
At the festival, and in many Aspen bars and tasting rooms like ASCC participants/sponsors Chefs Club and Woody Creek Distillers, these hot spirits are elevated to greatness by the addition of everything from infused syrups and intriguingly-flavored bitters to liqueurs, to espresso.
Don't miss the Après Ski Coffee & Cocoa Seminar by NYC consultant/"The Cocktail Guru" Jonathan Pogash.
Because Microwave Pizza (no judgment) Doesn't Count as a Real Food & Spirit Pairing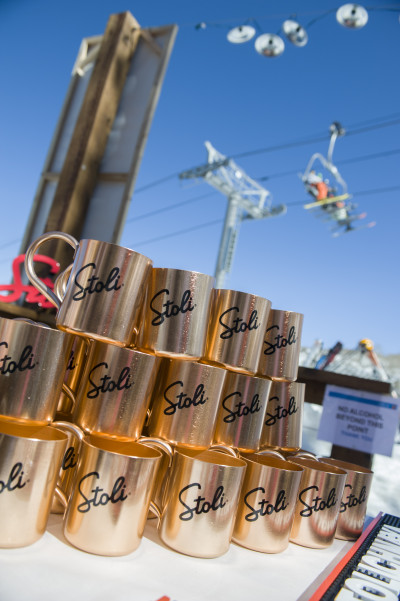 More restaurants are getting hip to integrating their bar programs with their kitchens, which just makes sense from a financial and flavor standpoint. In addition to making their own bitters, infusions, and other cocktail components, bartenders are looking to the kitchen for seasonal ingredients like herbs, fruits, and vegetables. Pairing cocktails to food is taking things one step further.
Think about the allure of a snifter of brandy or Cognac and a good cigar.
Why should pairing spirits and food be any different?
I do a lot of cheese and spirit pairings (my favorite being bourbon with a nice aged Gouda), but you can match spirits with just about anything, as long as you take intensity, mouthfeel, and balance into consideration. ASCC offers a series of spirit-paired dinners at venues around town. If the aforementioned cheese idea intrigues you, don't miss the Raclette, Fondue, and Champagne Pairing seminar.
Because of the Great Après Ski Pub Crawl
True, last year's Crawl involved libations made with raw quail eggs, but this Sunday trolling of select Aspen bars is actually a competition. Bartenders tap their creative impulses (wisely or not) and pub crawlers vote on the winning cocktail. Do yourself a favor and eat up at one of the pre-crawl brunches hosted by Jimmy's Bodega, Element 47, Prospect, or Justice Snow's (each restaurant partners up with a spirit brand), and drink lots of water in between stops. Your head will thank you later.
Don't forget that the Limelight Lounge has the best happy hour deals in town- every day is après, from 3-7pm!
Photos Via Apres Ski Cocktail Classic