Spring break.
Two words that mean different things to different demographics (if I'm generalizing, which I am). Right now, in Aspen, visiting spring breakers run the gamut from college kids hell-bent on experiencing the "perfect week" to families, couples, and solo travelers looking for late-season snow and deals on food, activities, and lodging.
With that in mind, regardless of who you are or what your agenda is, spring break is vacation-time. You're looking to unwind, especially after a day crushing it on the slopes under bluebird skies. If you're an après ski kind of person (and really, who isn't? Even my teetotalling mother enjoys the culture of après) or a night owl, Aspen during spring break has bars to appeal to every kind of person. You may not find the overt excess of other ski resorts (i.e. those located off major interstates, and closer to metro areas), but we've got diverse nightlife.
Here's my guide- broken down by (generalized) category, on the best spring break bars in Aspen. Salud!
Diverse crowd
While there's no predicting the crowd or vibe on a given night; these watering holes attract all types, from younger après ragers, diehard locals, and tourists, to ski bums nursing a beer. Join the party, or create one of your own.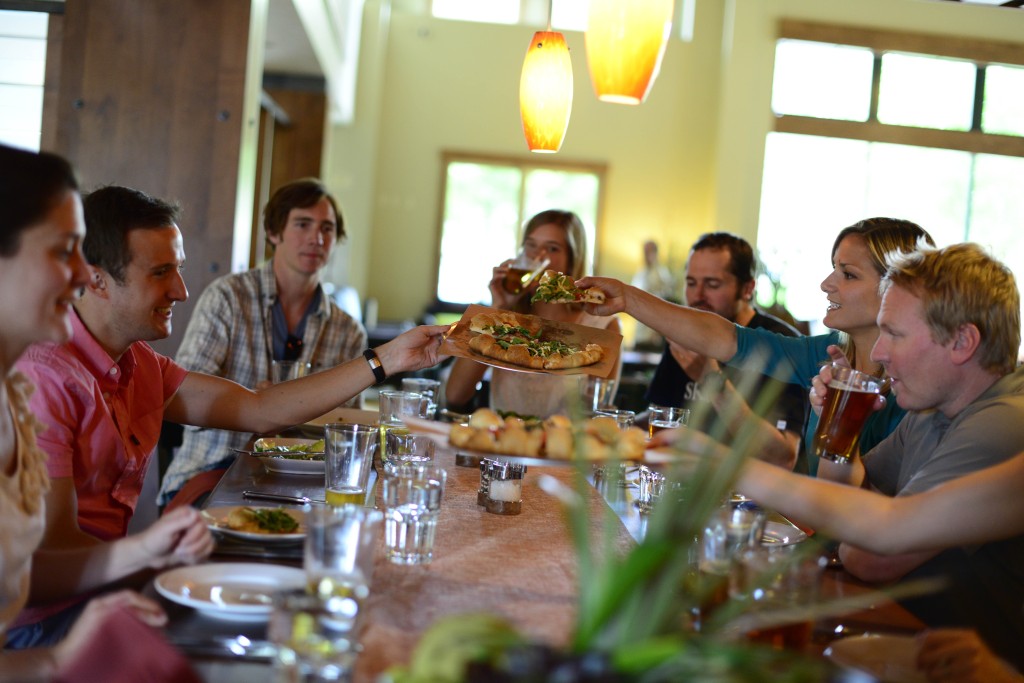 Limelight Lounge: Not to brag, but the Limelight does have the most popular happy hour in town, what with the live music and dancing (Thursday through Monday, 6:30-9:30pm), and $10 wood-fired pizzas, $3 Bud Lights, $4 drafts, $4 craft beer flights $6.50 house wines, $8 specialty cocktails, and $16 Colorado whiskey flights from 3-7pm.
The Aspen Dollar Bar:  No-frills basement bar, mellow vibe, lethally-strong drinks of the straight-no-chaser/ on-the-rocks genre, and a really rocking pub menu with daily specials that will set you back- Roger this- six bucks. Don't miss the prime rib sandwich with housemade fries.
Highlands Ale House: This is the Highlands spot for after-ski libations, be you local or visitor. Take advantage of the free transit to/from Aspen's Transportation Center.
Aspen Brewing Company: A lively, largely local crowd, and great house brews, with the added bonus of a rooftop patio.
Belly-Up: Aspen's best music venue also sports two full bars. This is the place to be when there's a major act in town.
Little Annie's: The last of a dying breed, this classic quasi-dive is beloved by locals for its cheap pub fare and strong drinks. Expect…anything.
College/under 30ish…hangs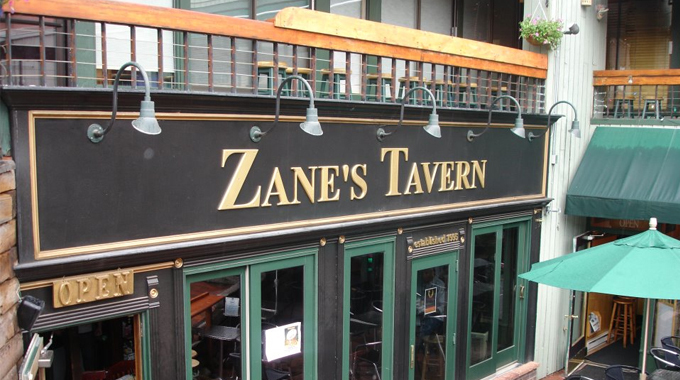 Unless we're talking ski bum years (aka Peter Pan syndrome, in which case all bets are off with regard to age), these watering holes are dominated by a younger crowd. Expect excellent deals on drafts, pitcher, and well drinks, accompanied by often-squirrely behavior.
Eric's Bar: Swanky, and part of a basement trio of drinking establishments, including Su Casa (also a Mexican restaurant) a pool hall, and The Cigar Bar, which is a good late-night hang for older folk who prefer to indulge in a Cohiba and Cognac. Demographic schizophrenia to be sure, but I'm a fan of The Cigar Bar after midnight.
Zane's Tavern: Often surly service is off-set by a lively après or late-night scene; in the same contrarian manner as its bartenders, this place can be really quiet and mellow. [Photo Night Out]
Ryno's Pies & Pints: The place for après if you're under 30.
520 Grill: Ditto.
The Square Grouper: With a cavernous underground space, video games, a flock of flat screens, and strong cocktails served tall, this is a local's fave for everyone from career alcoholics and ski bums to sports fans. Expect to make friends…whether you want to or not.
Escobar: A friend has described this slick basement nightclub (its interior is modeled after a plane's fuselage, wink, wink) as the place to go when you have the urge for heavy regrets the morning after. You've been warned.
Adult, sometimes rowdy, but frat-free
These joints are hit-or-miss- one night they're heaving, the next completely dead. There's little rhyme or reason to it, but they're local faves for a reason. Whether it's friendly barkeeps, well-crafted cocktails, or a great place to be a fly on the wall, these are the spots that keep Aspen's nightlife humming.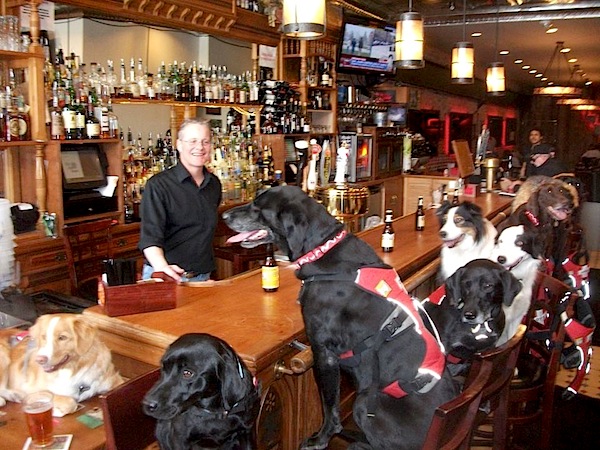 The Red Onion: Housed in one of the most historic buildings in town, this former saloon has been pouring stiff drinks since 1892. Not much has changed, other than its conversion to a Mexican restaurant and the addition of dirt-cheap happy hour PBR pints, well shots, and Jell-O shooters. There's live music, a kid's menu if you've got the family in tow (Tip: go early), and the obligatory flat screens. Think of it as a Mexican-inspired Man Cave. Which may be all the information you need to patronize a different bar.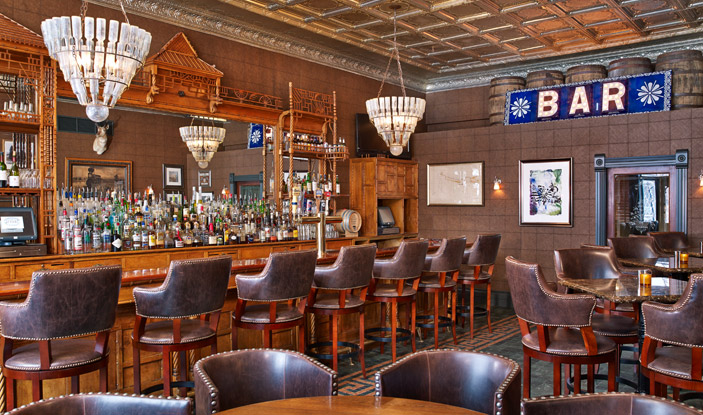 J-Bar: One of the nation's most classic ski town hotel bars, the Hotel Jerome's J-Bar has been around since 1889, and it's kept locals in libations even during Prohibition (via their special "milkshakes"). Today, the masculine bar- which still features most of its original Victorian trappings, including a hand-carved Chinoiserie Chippendale bar, stamped tin ceiling, and hardwood floors- draws crowds for what's been dubbed the best burger in town and an effervescent social scene. Grab a seat at the bar, if possible, and you'll be making new friends in no time.
Jimmy's Restaurant & Bar: This is my fave Aspen bar and no wonder: Jimmy Yeager is the most beloved (and charming) restaurateur/mixologist in town. Try to get a seat at the bar if you can, and watch his well-trained staff work it. Don't miss the signature cocktails made with BFIC's (that's Big F——g Ice Cubes, handmade by Jimmy and his team, and be sure to partake of the extensive selection of boutique tequilas and mezcals. Get there early if you want a seat, and let the night begin.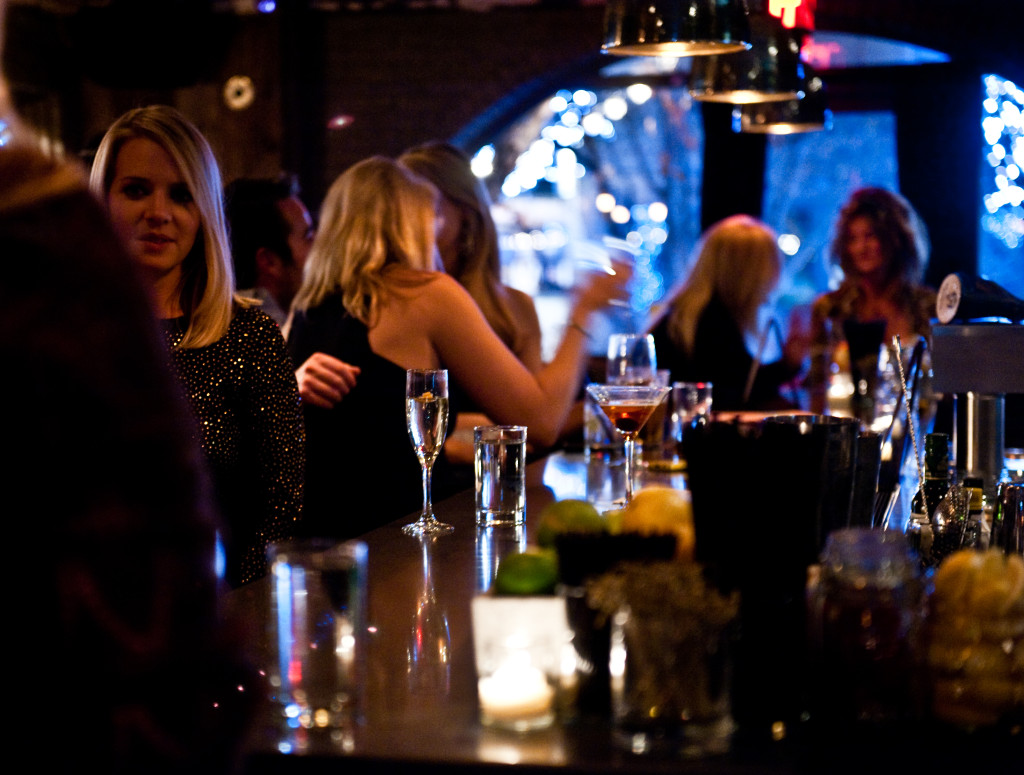 Grey Lady: This sexy little seafood spot is the sibling of the happening Manhattan location on the LES. In addition to excellent food, it's got Aspen's only cocktails on tap; try the house version of the Moscow Mule, made with the house Escobar vodka (made by Basalt's award-winning Woody Creek Distillers) and housemade ginger beer.
 Laidback, but refined
If you're just looking to chill with a glass (or bottle) of esoteric wine or pair your cocktail with some creative bar menu offerings, here's where to hang.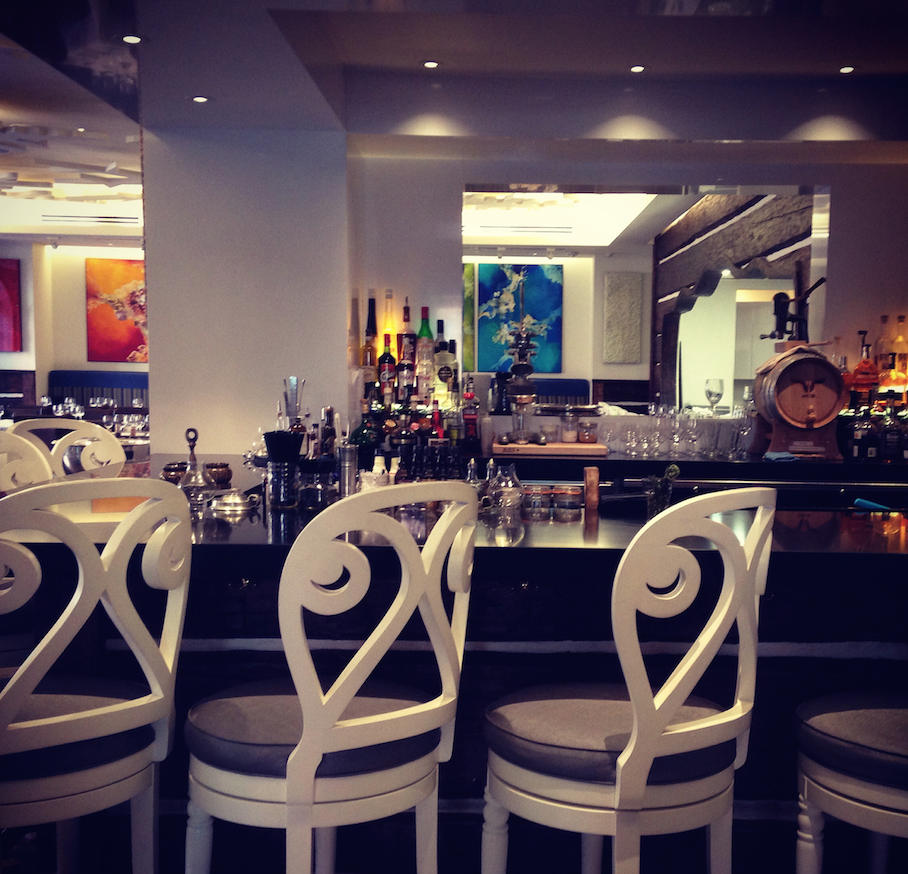 Chef's Club: Linger at the glam bar and watch head drink slinger Mattias Horseman whip up well-crafted cocktails using his signature pyrotechnics and dashes of modernist technique. I love the cheekily-named Bona Fide in Kentucky (Buffalo Trace Bourbon, orange and lemon juices, and maple syrup, Bitterman's Hellfire Habanero Shrub, and "housemade Love Potion #9," made with yohimbe- a purported aphrodisiac derived from the bark of an African tree- cacao nibs, and passionflower). Yes, really.
The Little Nell: With over 20,000 bottles to choose from in the Nell's world-acclaimed wine cellar, finding something to drink won't be a problem. Tell Wine Director/Master Sommelier Carlton McCoy I sent you (but not that I'm paying).
Shadow Mountain Lounge: The chic, vaguely Western-themed lobby lounge at the St. Regis can be heaving with kids and après skiers, but things slow down in the evenings, making it the ideal place to enjoy a glass of wine, toddy, or cocktail in front of the fireplace. There's often live music, as well.