The Limelight Hotels are proud to stake a claim of being "right in the middle of it all." This frame of mind is particularly true during ski season.
During peak skiing , our Aspen guests have over 5,300 acres of terrain at their ski tips. For our friends in Sun Valley, over 2,154 skiable acres are available. While these totals represent peak season ski conditions, the snow has been good thus far and we're inching closer to all lifts open.
As true locals, we want to share some on-mountain tips that will help you predict the snow you'll experience when you visit us this year.
Aspen Ski Conditions
Snowmass Ski Area
Snowmass boasts an impressive 150 miles of ski trails. The majority of these trails are Intermediate, so this mountain acts as a wonderful hub for those leveling-up from beginner runs.
Averaging around 300 inches of annual snowfall, the odds of powder are in your favor. The terrain is mixed, as glades aplenty are available, in addition to moguls, tree lines and Snowmass Park.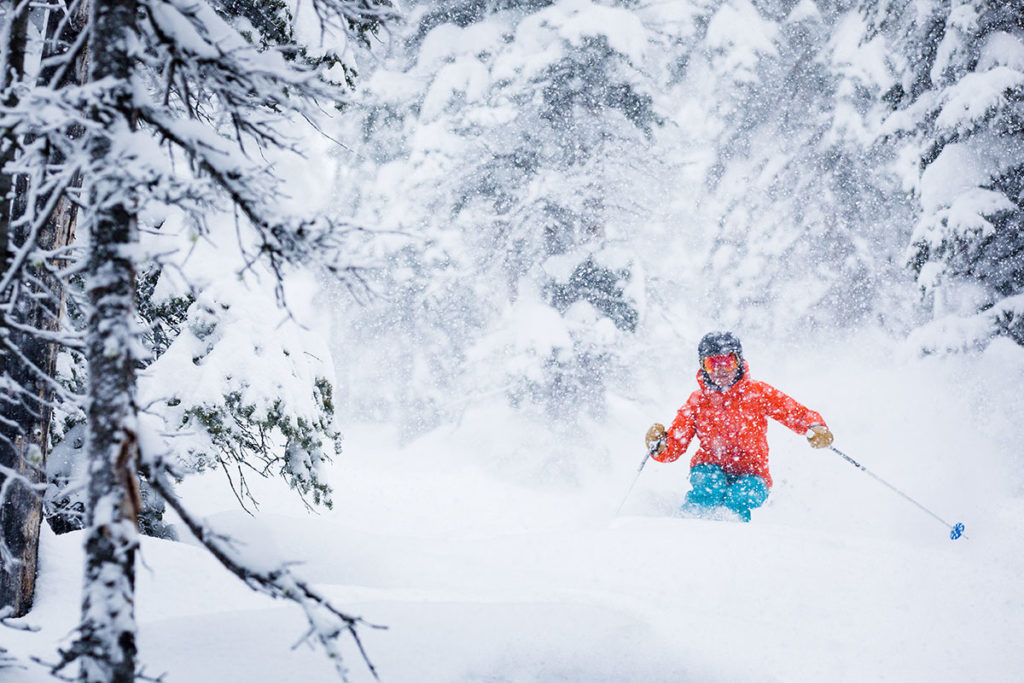 Pro Tip: The Village Express run is long. Taking many skiers around 10 minutes, this is a fun run which provides views of nearly the entire resort.

Aspen Mountain
While we don't recommend Aspen Mountain for beginner skiers, we absolutely encourage advanced and intermediate snow-lovers to visit this mountain. The runs are a mixed bag of intermediate, advanced and expert terrain.
Aspen Mountain is easily accessible from The Limelight Aspen, so our guests often find themselves shredding this mountain first. A short walk from our hotel to the Shadow Mountain high speed double chair provides skiers with multiple runs at their disposal. Options are plentiful on Aspen Mountain – book your stay today!
Pro Tip: Avoid Traynor Ridge unless you are a true expert.  
Aspen Highlands
Make no mistake, Aspen Highlands is a great mountain for expert skiers. Over 60% of the skiable terrain is classified as expert-level. While some intermediate and advanced runs are available, this is the mountain for those wanting to test their mettle.
Specifically, Highland Bowl is a thrill-seekers playground. With names like Flip's Leap and Steep N' Deep, this mountain bowl is a direct injection of adrenaline!
Pro Tip: Golden Horn provides spectacular viewing opportunities for race training. If you're lucky, you might just spot an Olympian.
Buttermilk Mountain
Buttermilk is a great mountain for beginner and intermediate skiers. Some advanced terrain is available, but we like to encourage new (or rusty) skiers to begin their trip at Buttermilk.
Uncle Chuck's Glades are thoroughly enjoyable and allow skiers the ability to link their runs with other popular favorites such as Baby Doe or Midway Avenue.
Buttermilk averages around 200 inches annual snowfall and has 44 skiable trails.
Pro Tip: The picnic tables off Homestead Road are among our favorite places to take a lunch break in the entire valley
Sun Valley Ski Conditions
Bald Mountain
Known as "Baldy," Bald Mountain tops out at over 9,000 feet and is one of the highest summits in the Smoky Mountains of Idaho.
Baldy provides skiing for all talents including beginner, intermediate, difficult and advanced. Seventy-five runs are available, so skiers can easily spend a handful of days carving new and exciting trails.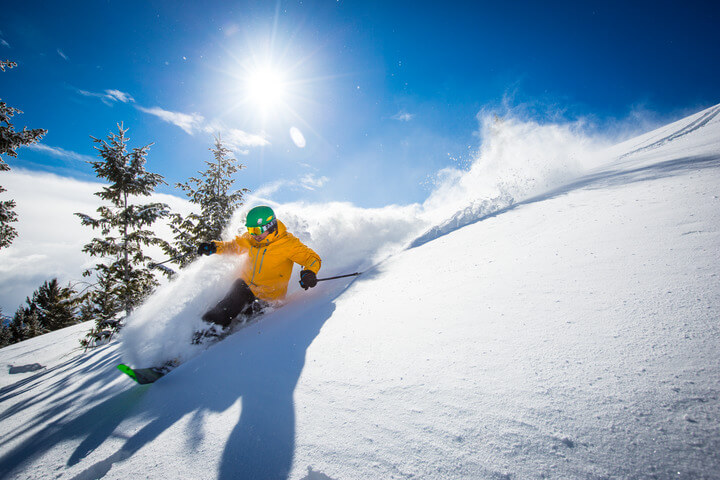 Pro Tip: Lookdown mountain from the Cold Springs chair and you'll see the Cold Spring Chutes. Bald Mountain has expanded into this wooded area!
Dollar Mountain
Dollar Mountain is treeless and is perfect for the beginner skier searching for comfort and security. An absolute joy to ski, Dollar is ideal for families looking to find their ski legs prior to taking on more advanced terrain.
Dollar Mountain is also great for the coldest of days, as the elevation tops out near 6,500 feet. This allows for slightly warmer temperatures and a decreased chance of chilly toes.
Pro Tip: For the advanced or expert skier finding themselves on Dollar, head toward Dragon's Back.
Ski Trip Planning Resources
As if the encouraging snowfall numbers and exciting terrain weren't tantalizing enough, we've shared a handful of our favorite trip planning and snow monitoring resources to make your next ski trip a powderhound's dream.
On the Snow
Perhaps the definitive online leader in ski resort stats, mountain information and regional snowfalls, On the Snow is a great first step in evaluating the conditions of your next ski trip.
Co Trip
For guests traveling to Aspen from Denver International Airport, be sure to spend time sifting through the latest traffic delays, road closures and construction warnings provided by CoTrip. With interactive live cams, CoTrip provides an accurate representation of what drivers can expect when heading toward the mountains.
Sun Valley Mountain Report
Updated frequently, the Sun Valley Mountain Report is as strong a ski resource as any. With up-to-date snowfall and lift information, the Mountain Report can help skiers plan a full day of turns before they even touch the snow.
Aspen Snowmass Snow Report
Similar to the Sun Valley report, Aspen Snowmass provides depth of information surrounding lifts, snowfall, seasonal closures and much, much more. Bonus tip: Be sure to reference Aspen's excellent snowcams.
For more local advice and up-to-the-second perspective, contact the team at Limelight Hotels today.