About a lifetime ago, I lived in San Diego.
Back then, the Belly Up in Solana Beach was the place to hear live music, and not much has changed in the two decades since. Michael Goldberg, inspired by the success of his brother Steve's SoCal venue, opened the Aspen location in 2005, and things have been loud in town ever since.
The Belly Up Aspen holds over 300 live concerts annually, featuring the biggest names in rock, alt, blues, country, hip-hop, funk, and reggae (everyone from The Flaming Lips, Jane's Addiction, The Pixies, Ryan Adams, Cash'd Out, Gomez, Chris Robinson Brotherhood, Widespread Panic, B.B. King, Ben Harper, Jimmy Cliff, and Stephen Marley have taken the stage, just to give you an idea).
Unlike many ski town music venues, the Belly Up is, if anything, more popular with locals than tourists. The first-rate acts are but one reason Aspenites and downvalley residents flock to shows.
Why else is the Belly Up the best place in Aspen to catch live music? Read on.
#1 There's room to groove.
There's a spacious (for Aspen) dance floor in front of the stage, although the tiered layout means a lot of people shake it at their tables (depending upon the show, you may need to make a reservation; the 11 tables can seat up to six persons each; there are also rail seats on the second tier), or while standing in the crowd.
#2  It's the perfect size.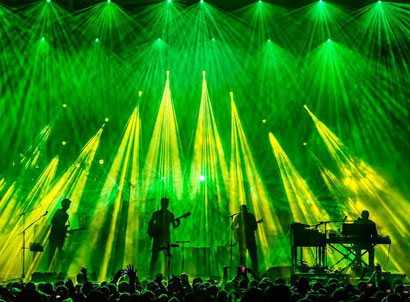 It's great to see bands in a venue small enough to lend a private concert vibe, even if you're stuck back at the main bar. The only way you won't have a view is if you're short, like me, but even when the house is packed, it's easy to maneuver through the crowd.
As for the sound? No problems there, but you won't have to deal with post-concert ear-ringing for days afterward.
#3 Diverse, top-notch entertainment.
It's not just solo acts and bands. The Belly Up also features top DJs like Dutch master Tiësto, and Moby, stand-up, private events, and movie showings.
#4 It's all ages.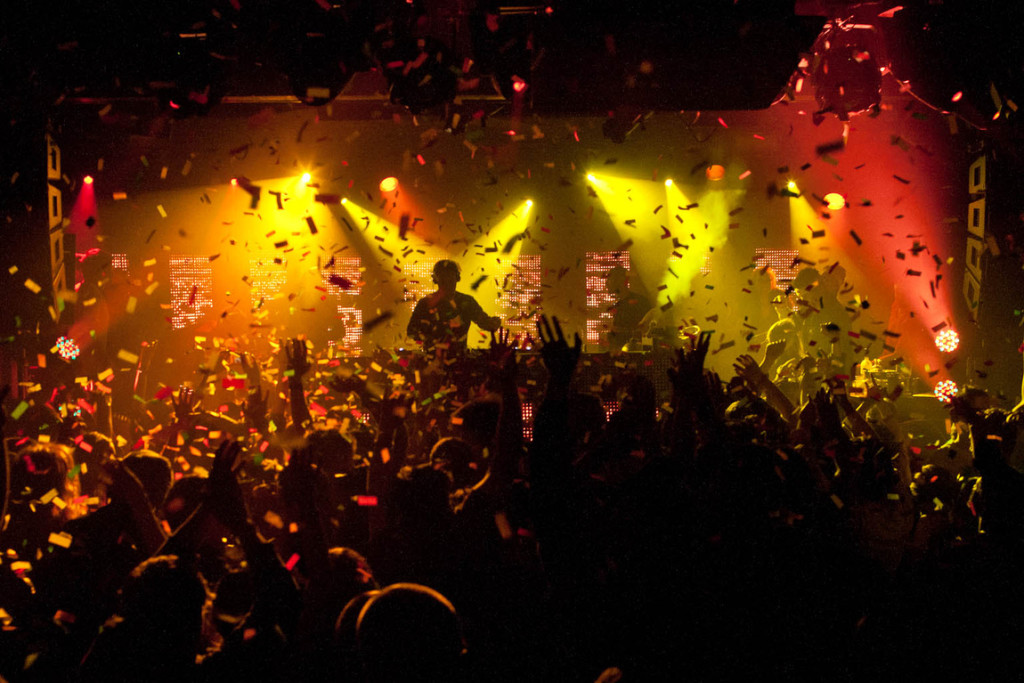 If that's not a plus for you, note that certain shows are 18 or 21 and over, and there's two full bars in-house.
The kitchen is always open, and serves up pizzas, burgers and other bar food, as well as vegetarian options. If you have a bit too much fun, have a bartender call Tipsy Taxi, which provides free rides to the inebriated.
#5  It's one of the best local scenes in Aspen.
Some bars target tourists, others attract visitors yet manage to repel residents. The Belly Up is one of the few watering holes in town that has a great mix of both, perhaps because everyone is there to share a common love of music. Maybe we can all just get along.
The box office is open seven days a week, from noon until end of show. And remember, The Limelight also has live music and killer happy hour deals including $10 pizzas made to order from our wood-burning oven. Pre-game!