It's always sad to see a Colorado summer end, but there's a golden lining to the onset of shorter days and nights that dip below freezing point. In late September and early October, fall colors peak, and the aspens turn the mountains vibrant with swaths of yellow. Bluebird skies and warm days usually accompany the fall foliage, making this time of year a local's favorite for outdoor recreation from hiking to fly-fishing. Even if you're the sedentary type, few things beat a drive up a traffic-free Independence Pass to see the foliage.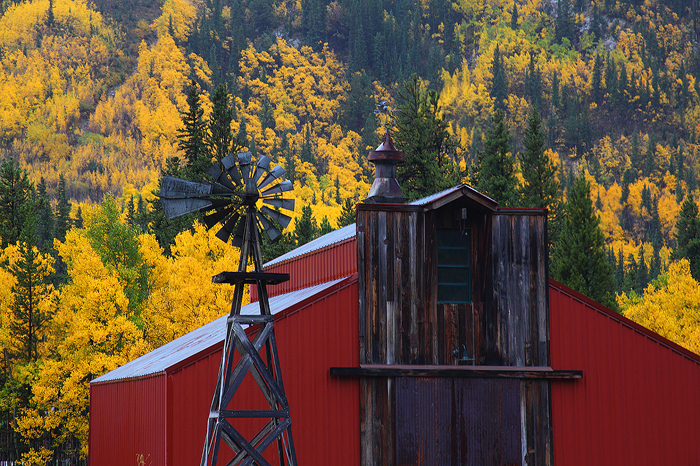 There are other reasons those of us who are locals appreciate autumn in Aspen. Read on for seven reasons you should plan a mountain getaway, stat.
A lack of crowds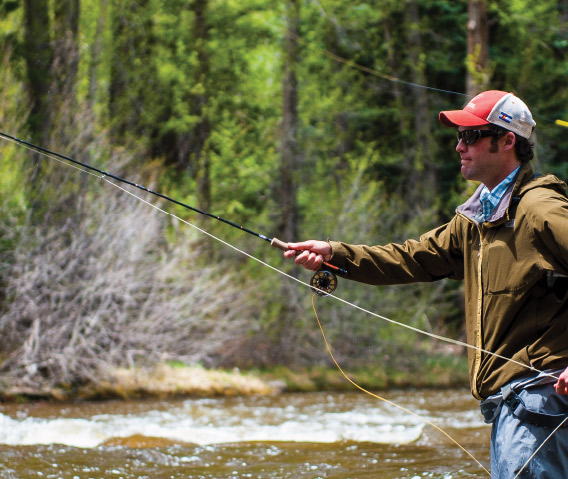 With shoulder season comes a temporary respite from festivals, competitions, weddings, and other events. Not that we dislike these things- it's just that sometimes, it's nice to have your town back. For tourists savvy enough to visit Aspen this time of year, we're happy to share.
The Maroon Bells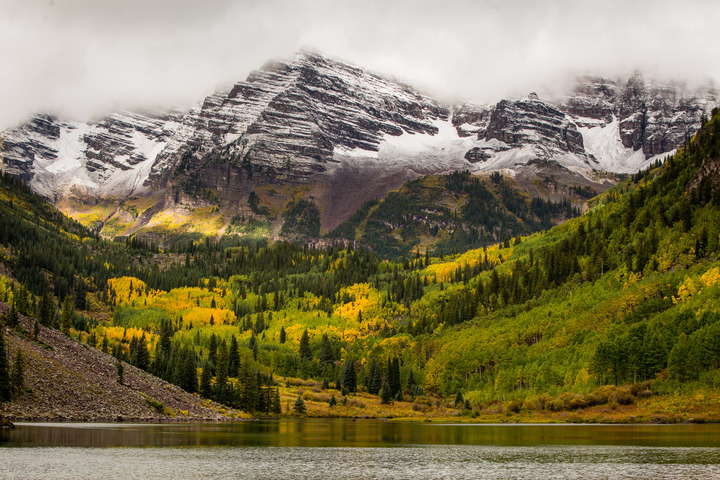 Through October 3, RFTA buses are running to the famed Bells (via a stop at Highlands, where you'll need to purchase a $6 entry ticket; kids under four free; you can also self-drive for $10 recreation use fee). Even if you eschew the four-mile round-trip hike up to Crater Lake, the views from and around Maroon Lake where the bus drops off are mind-blowing. There's a reason this is one of the most photographed sites in America.
The hiking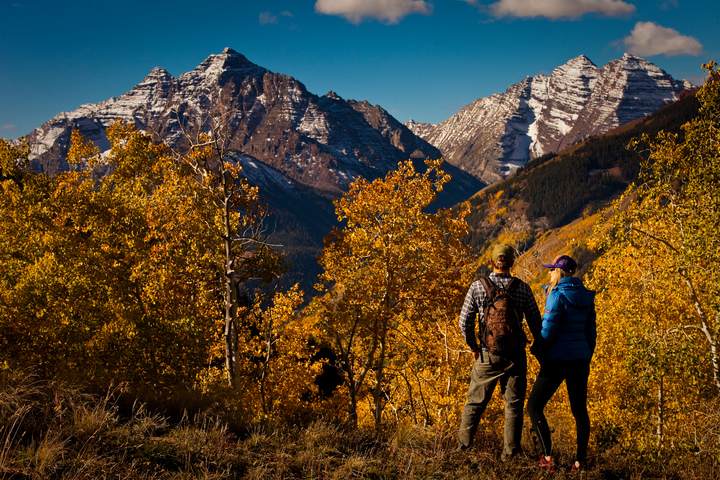 Few non-Coloradans realize how spectacular our fall colors are. Now's the best time to hit the trail, not only because of the lack of traffic and the leaf-peeping, but because the daily monsoonal deluge is behind us. Just be sure to do your research ahead of time and comply with trail closures- it's also hunting season and some areas are off-limits. Wearing bright colors on-trail is always a do in fall.
The biking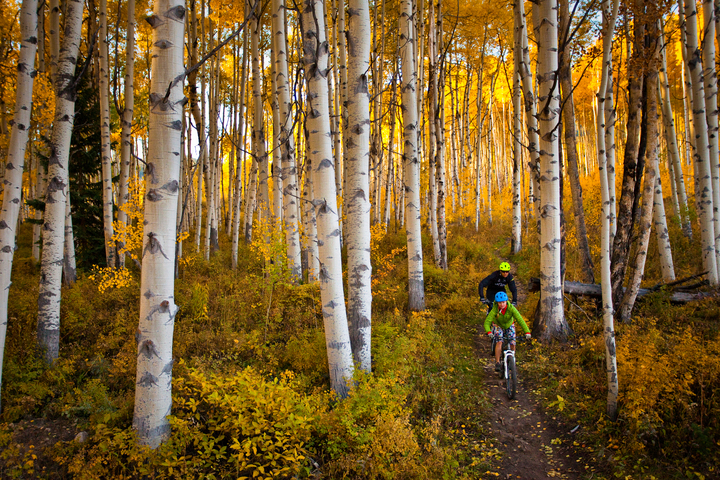 Whether it's single-track or the 41-mile Rio Grande Trail that runs from Aspen to Glenwood Springs, you're not likely to encounter much traffic other than the resident wildlife. I live right off the Rio Grande and not a day goes by that I don't see deer, ermine, osprey, snakes, all manner of rodents, even the occasional Bald eagle. Keep your eyes peeled.
Off-season specials
The restaurants and bars that remain open during shoulder season offer big savings in the form of extended happy hours, discounted menu items and bottles of wine, and more. Check out what's happening right here.
Harvest Festivals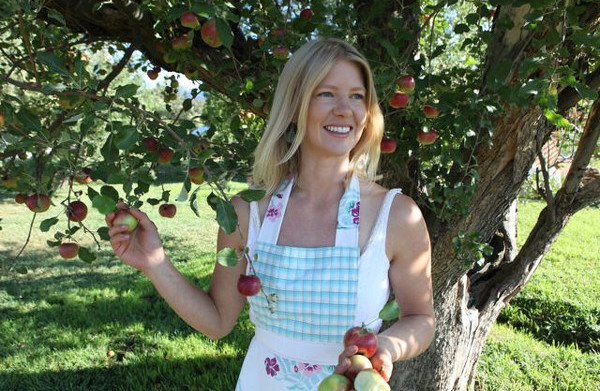 Our proximity to the Western Slope's "banana belt" means wine, hard cider, and other food- and drink-centric celebrations. Get a sense and a taste of community, even if you're just visiting. Check out the calendar here.
The Limelight Colorado Resident Rates
The Limelight offers all Coloradans a special rate of $145/night on Standard and Deluxe rooms during select dates, and a 20-percent discount on all other rooms. Valid ID required; call 855-617-2338 for reservations.