When I moved to Aspen from the east coast I couldn't believe how dark it gets at night. I'd planned on getting black-out shades like I'd used in the city, but quickly realized that I could sleep with my blinds and windows wide open–completely undisturbed. The lack of ambient brightness means that in Aspen at night we're guided by the moon and stars.
Full moon parties are a longstanding Aspen tradition. In the winter locals and tourists alike hike, skin (aka ski uphill with climbing skins strapped to your boards), and snowshoe to the top of Buttermilk Mountain as the moon rises over town. If you pick the right night to go, your headlamp will be completely obsolete. The Ute Mountaineer has all the gear needed for the two to three hour adventure. You can rent an alpine touring set up or snowshoes or buy your own set of Kahtoola Microspikes. (Insider tip: microspikes go right on your running or hiking shoes and can be helpful simply navigating icy streets).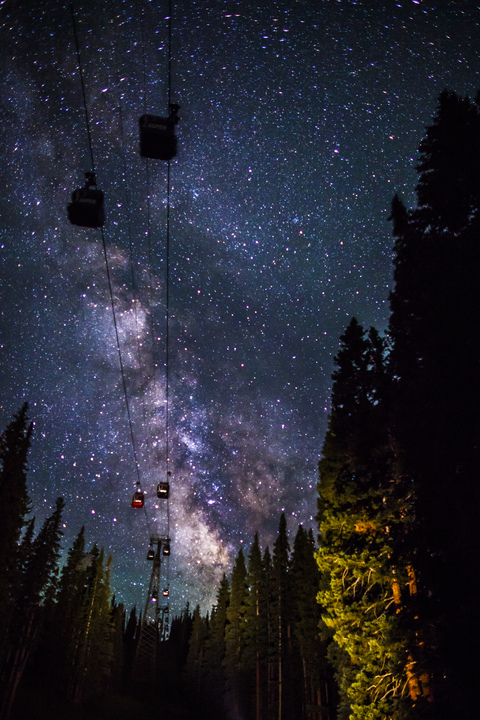 In the non-winter months, a popular way to stargaze is while taking Aspen Shakti Shala's full moon yoga class. The Shala's in house dj spins tunes, and their expert instructors tailor the class to take in the completely awesome views of the solar system that Aspen affords. Full moon classes take place under the stars at various parks in Aspen, including Wagner Park which is in the heart of downtown Aspen directly across the street from the Limelight Hotel.
Aspen's newest stargazing outlet is through the Jeep tours lead by the iconic Little Nell Hotel. With 48 hours notice the Little Nell will book your guide (an Aspen high school star expert Anna Belinski), pack up some delicious treats (prepped by the amazing team at Aspen's Element 47 restaurant).  
The Adventure
Adventures with The Little Nell – Stargazing from Aspen Snowmass on Vimeo.
Once the tour is underway, "Anna points out stars, red giants, planets, the Milky Way, meteor showers, and reveals her vast knowledge of mythology, meteorology and oceanography" says the Little Nell's May Selby. "Then when ready to head down, your private concierge drives up and over the top of Aspen and winds down into the glittering town (a bright and beautiful site) to return you to the hotel."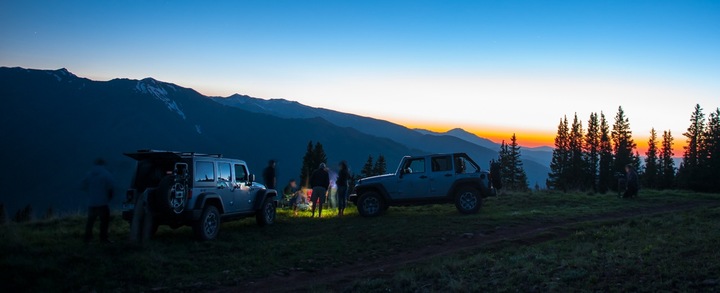 The tour goes up Castle Creek and Little Annie's road to a special spot where you can relax on blankets, recline in chairs, and utilize binoculars to see the magnificent sights.
The Jeep tours are offered on a first-come, first served basis with priority given to guests of the Limelight, Little Nell, and Residences at the Little Nell Hotel.
So whether you plan to do a human-powered exploration of the night's sky with an iPhone app to help identify the stars, or in a Jeep with a driver and a local expert, Aspen is the place to be to take in a meteorological event.