Coffee enthusiasts know that espresso is meant to be consumed in a single slurp, preferably while standing. While that works for the Italians, Americans prefer to take a more leisurely approach to their caffeine fix, regardless of the time of day. In a ski town like Aspen, there's all the more reason to dawdle- after all, no one really wants to be sitting inside at a desk when there are mountains to admire (or climb, hike, bike, or ski). The onset of brisk fall weather makes lingering over a hot drink even more appealing.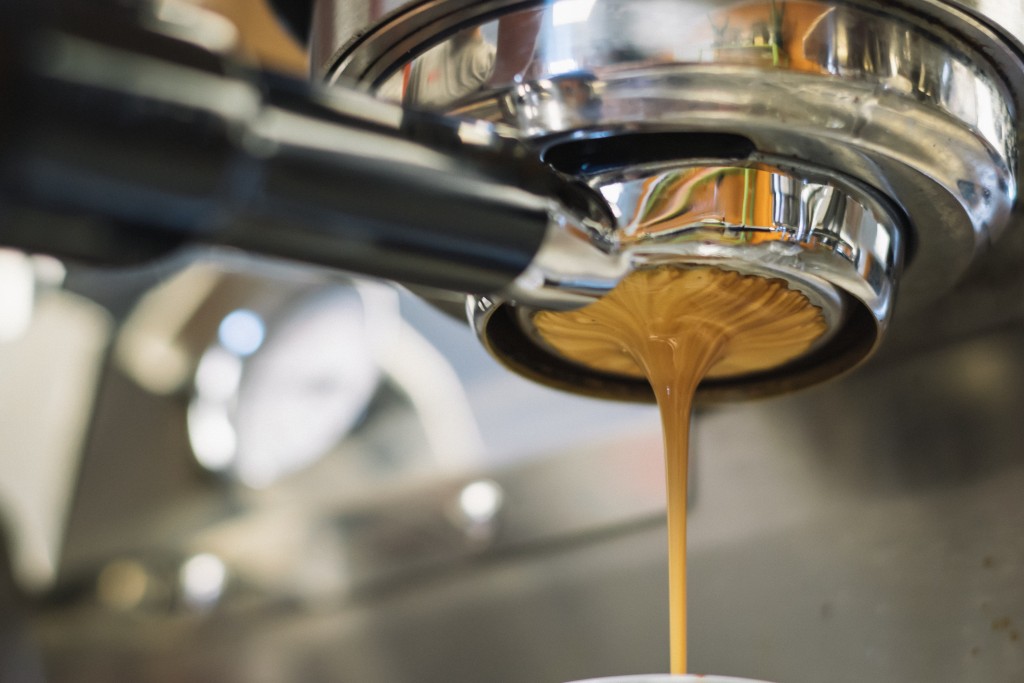 I confess I'm a coffee snob- my ex-boyfriend is a coffee roaster, and I'm a former Seattle resident, both of which made it easy to indulge my habit. That said, I'm not above drinking gas station coffee, especially when it's from Willits General Store in Basalt where I can score a cup of locally-roasted Rock Canyon Coffee for under a buck (coffee is free if you correctly guess the daily trivia question; BYOC for the under-a-dollar discount).
When it comes to drinking coffee- be it espresso or just a cup straight up in Aspen and environs- I go with quality first, atmosphere second. There are a number of factors behind a quality espresso: the machine, grind, beans, and roast are all paramount. The resulting shot should have a dark blonde, slightly viscous crema. That's about as geeked out as I get, especially since coffee is very subjective. There's no shortage of places in the Roaring Fork Valley that provide a decent shot, specialty drink, or drip in a setting that encourages hanging out. Some also sell seriously delish baked goods, breakfast, and lunch, as well.
In honor of today being National Coffee Day, here's my list of the best espresso and coffee in the Aspen area:
SO Café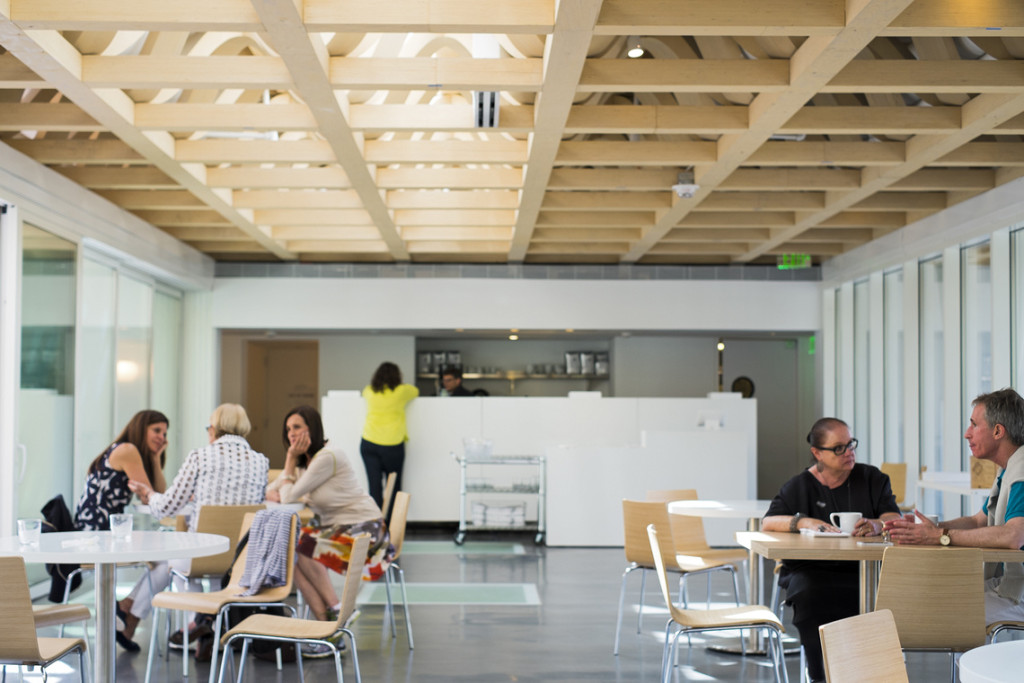 The Aspen Art Museum's rooftop café is the spot for espresso done right (they use Rock Canyon Coffee). I love it for the serene atmosphere, excellent food, and friendly prices: for $5, you can get a locally-made croissant with butter and housemade jam, but everything on the menu is aces and locally-sourced whenever possible. Enjoy your late-morning jolt overlooking Ajax through the floor-to-ceiling windows.
Meat & Cheese
This farm shop and restaurant, owned by award-winning cheesemaker Wendy Mitchell of Avalanche Cheese Company, also uses Rock Canyon coffee. It doesn't open until 11am, but it's worth staving off your caffeine fix in order to get a taste of the rustic house breads and farmstead charcuterie and cheese.
Silo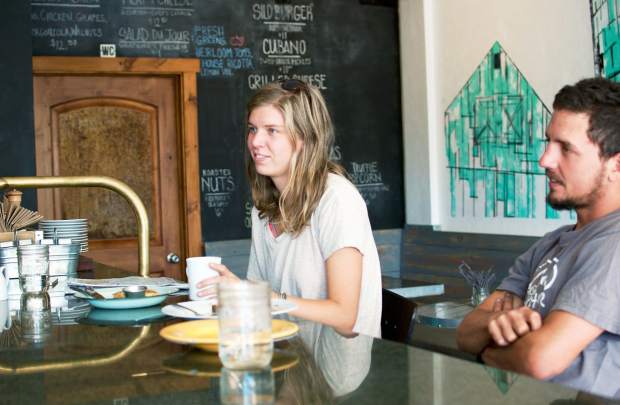 Photo courtesy of Post Independent 
The newest addition to Carbondale's competitive dining scene is tucked away in a tiny space in an industrial park. Featuring Lone Cone Coffee (Montrose, CO), you can opt for espresso, drip, or my preference- an oversized cappuccino loaded with expertly foamed milk. Breakfast at this homey, "farm-to-table American" eatery means pancakes with raspberry compote, a Blue Plate Special (artisan bread, house ricotta, kale, egg), and steel cut oats; try a lunchtime espresso with the superlative grilled cheese with apples and bacon. Simply put, this place rocks.
Peach's Corner Café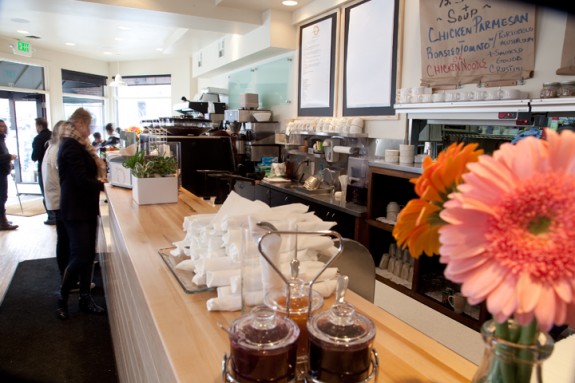 The most popular coffee house in Aspen packs them in thanks to a generous selection of treats from area bakeries, creative sandwiches, salads, and specials. There's also copious amounts of caffeine, served as you like. Need something with a little more kick? The spiked coffee drinks and hot chocolate are not be missed.
Town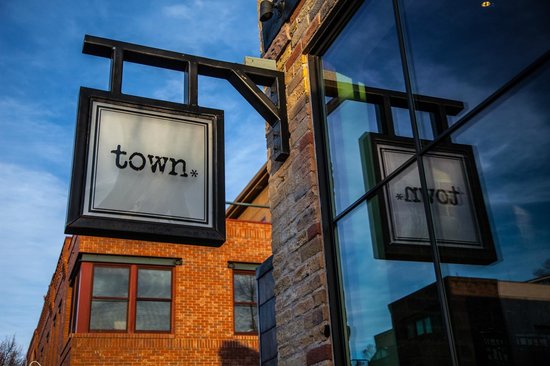 Photo courtesy of TripAdvisor 
Cardondale's busiest AM spot (best-known for executive chef/owner Mark Fischer's rustic, locally-sourced fare; check it out for lunch and dinner) draws devotees Valley-wide for baker/pastry chef Fiona Smollen's insanely delicious bagels, dense, yeasty English muffins, cronuts, muffins, and other baked goods. Drip coffee isn't a strong suit in my opinion; instead, opt for the espresso drinks made with ink! Coffee, based out of Denver.
Bonfire Coffee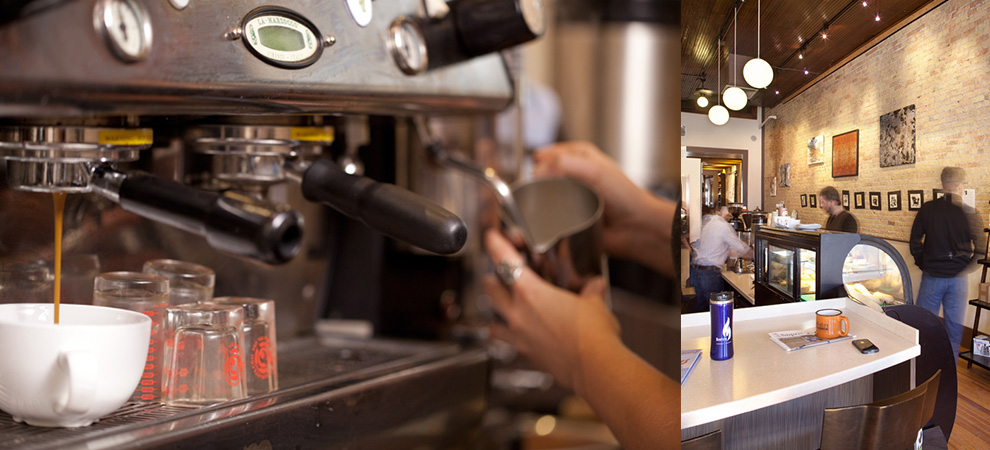 This growing Glenwood Springs-based roastery has a dedicated café in Carbondale, and will have a space in Basalt's forthcoming Element Hotel by Westin (opening early December). You'll find Bonfire beans used throughout the Valley, but I enjoy the local-centric scene at the Carbondale coffee house, especially with a breakfast bagel or doughnut from Sweet ColoraDOUGH.
Other places in Aspen to get your espresso on include Victoria's (a fave of expats; this Aussie-centric place "speaks flat white"), ink! Coffee, and the ubiquitous Starbucks.
Too comfy to leave the hotel? Worry not- the Limelight LOUNGE features a complimentary- and very expansive- breakfast buffet, free coffee refills, and separately-priced drinks from the espresso bar.