According to Merriam-Webster, the definition of solitude is "the quality or state of being alone or remote from society." I'd wager that few people visit a ski town like Aspen to achieve said state, but certainly I'm not alone in longing for the occasional respite from summer crowds.
Barring a trip to the backcountry, which requires time and at least a couple of days of consistent weather, there's still places in and around town that provide convenient, peaceful escapes, regardless of the proximity of others.
Next time you're in need of a time-out, be you solo or with a companion, head to one of these spots for some solitude, Aspen-style.
John Denver Sanctuary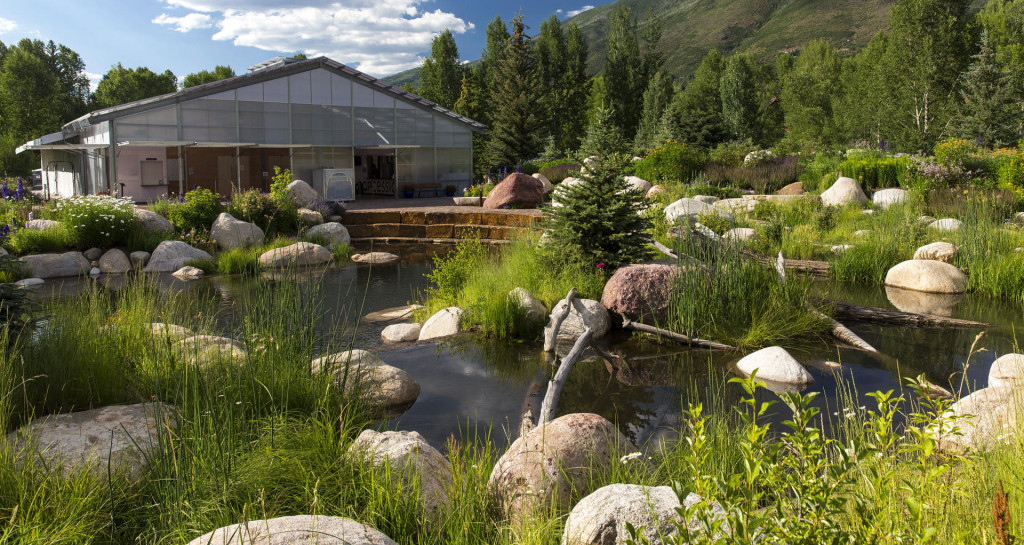 This free public botanical and rock garden/wetlands system down the street from the Hotel Jerome is a little slice of heaven. This time of year, the flowers are in full bloom, and it's one of the most beautiful, chilled-out spots in the Roaring Fork Valley. As you stroll, check out the rock inscriptions from famous philosophers, poets, and authors; they were selected by Denver's widow, Annie, and their friends and family.
Aspen Art Museum rooftop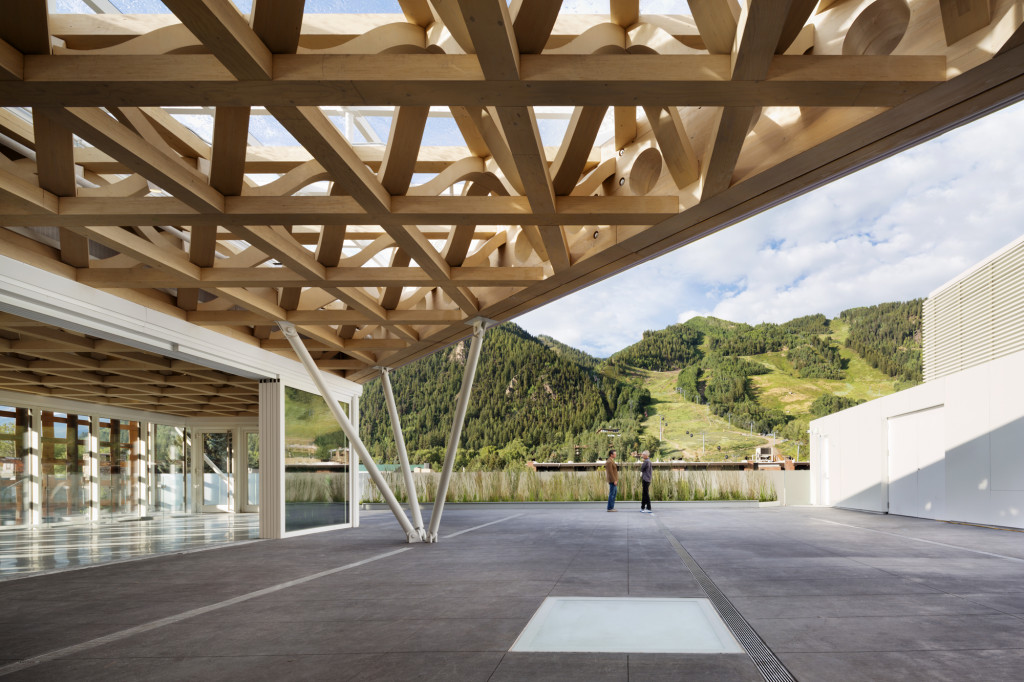 It's surprisingly peaceful up here, what with the in-your-face view of Aspen Mountain, the sundeck, and the serene, light-filled SO café. Enjoy a local craft brew or coffee drink, glass of wine, or well-executed seasonal snack (the reasonable prices will also help you keep your cool).
Rio Grande Trail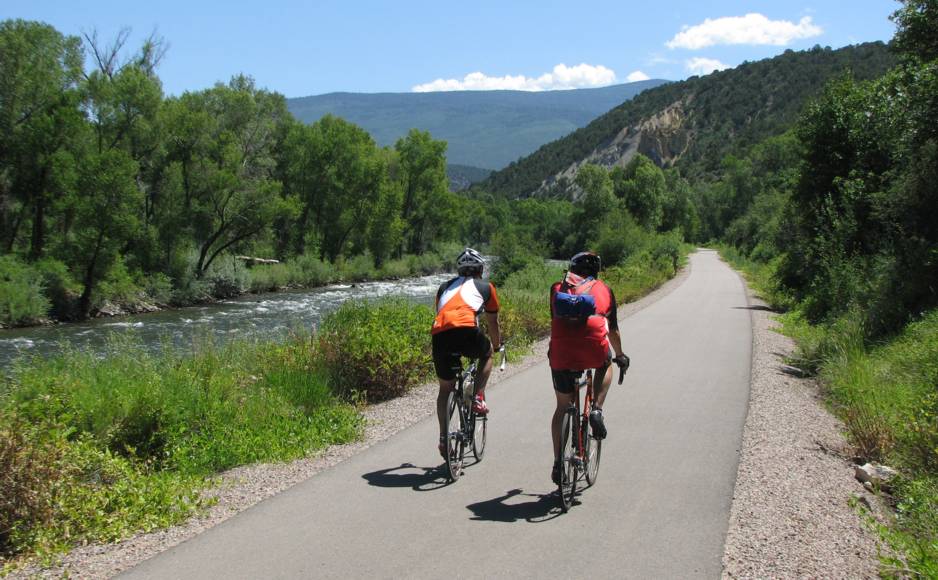 There are dozens of spots along this 44-mile riverside trail, but it's the section just west of Aspen down to Carbondale that I love best. Just start walking, running, or pedaling from Aspen's Herron Park and pull off when you see a bench, bridge, or picnic area that calls to you. Although the trail goes all the way to Glenwood Springs along the former Denver-Rio Grande Railroad bed, it's the waterfalls, wooden trestle bridges, and wildflower-filled meadows along the upper and middle section that are the most scenic and generally free of traffic. Make sure you're not trespassing when you step off the trail; it's surrounded by private ranchland in some locations.
East of Aspen Trail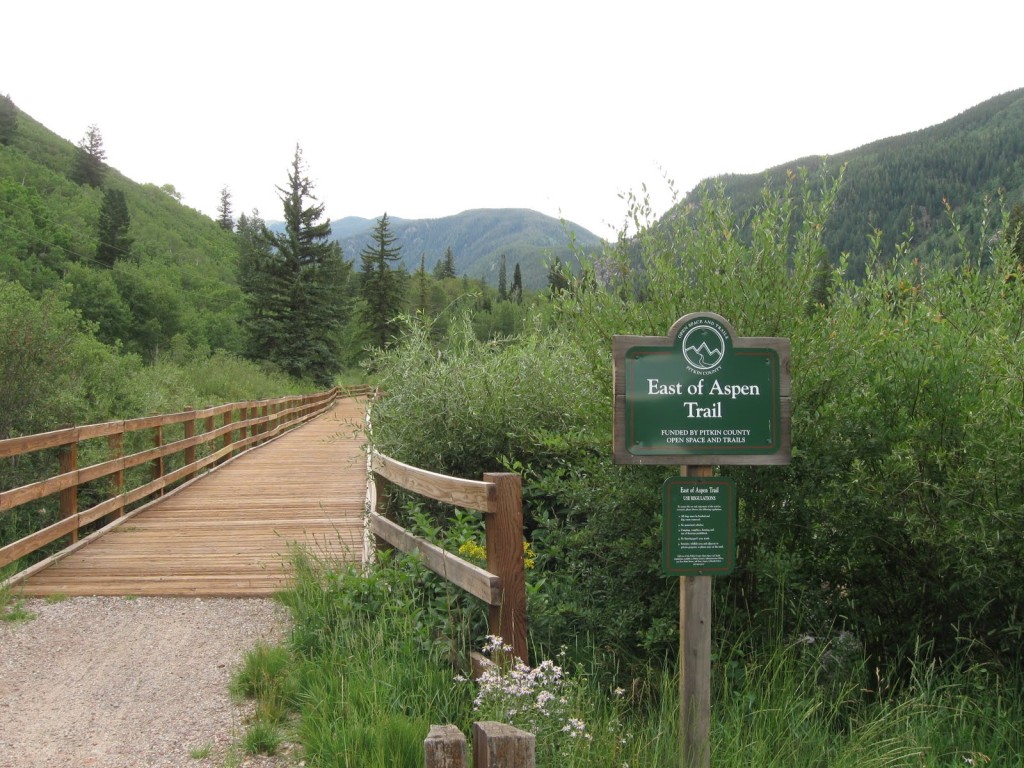 Start at The Little Nell and head east along Ute Avenue for an easy riverside stroll to North Star Preserve, about two miles east of town. There's minimal traffic on this paved route (along Ute Ave, it's worth a detour through the aspens on some little-used side paths); as you head out of town, it borders meadows and wetland. Tip: Avoid peak weekend daylight hours for maximum solitude, as well as wildlife viewing opportunities.
Various Aspen parks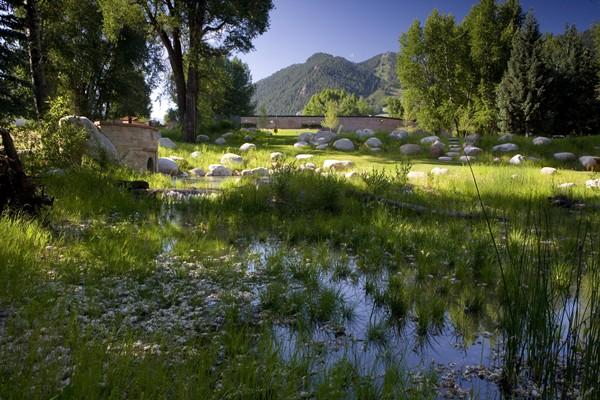 There's no shortage of parks and parklets in town, but each attracts a certain demographic: dog owners, kids, water enthusiasts, al fresco party people. Still others are tucked into residential neighborhoods or located off of bike or walking paths, hidden from view. Some of my faves include Henry Stein Park, Mollie Gibson Park, the aforementioned Herron Park, and Jennie Adair Wetlands. For a complete listing and description of Aspen parks, click here.
Looking for other places to escape the madding crowd? Talk to the Limelight's Adventure Concierge, who can tell you where to hike, bike, backpack, paddle, fish, ride, or nap in peace in the Roaring Fork Valley- there's no shortage of spots.