Après may get most of the glory in ski towns, but what's more summery than an alpenglow-accented sundowner made with local, seasonal produce or spirits?
Exactly.
We're fortunate to have a handful of award-winning distilleries and mixologists here in the Roaring Fork Valley, and creating thoughtful, intelligent cocktail menus that reflect the seasons are what they do best.
I've put in the time doing research this summer to find the best cocktails in Aspen, and below are my favorite warm weather libations. Bonus: you'll find equally appealing service, and often, a prime patio for kicking it, drink in hand. Cheers to that.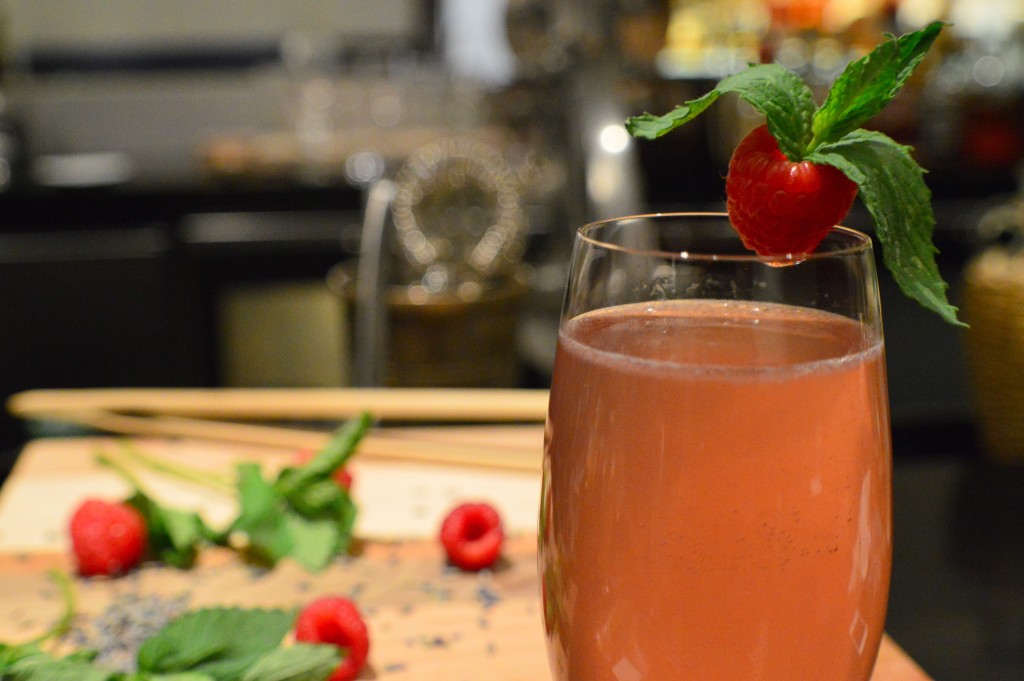 Photo courtesy of Chefs Club
Since opening in the St. Regis Aspen three years ago, Chefs Club has made national headlines for its bar program, which relies upon housemade infusions, syrups, potions, and powders (think malic acid, which lends a tart, green apple note). This elegant, understated cocktail is a blend of Leopold Bros. gin, lavender honey, fresh lemon and grapefruit juices, bitters, and Prosecco. Subdued, subtle, and summery.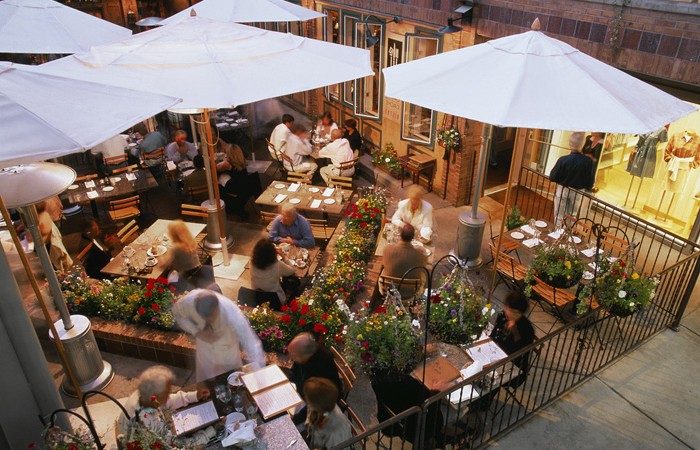 Contratto is a delicate, surprisingly floral Italian bitters produced by the oldest sparkling wine house in Italy (est. 1867). It's citrusy, honeyed notes are amped up with Crémant d'Alsace- a sparkling rosé– and a fresh orange slice garnish. It may only have three ingredients, but there's nothing simple or unsophisticated about this drink.
Habanero Margarita, Grey Lady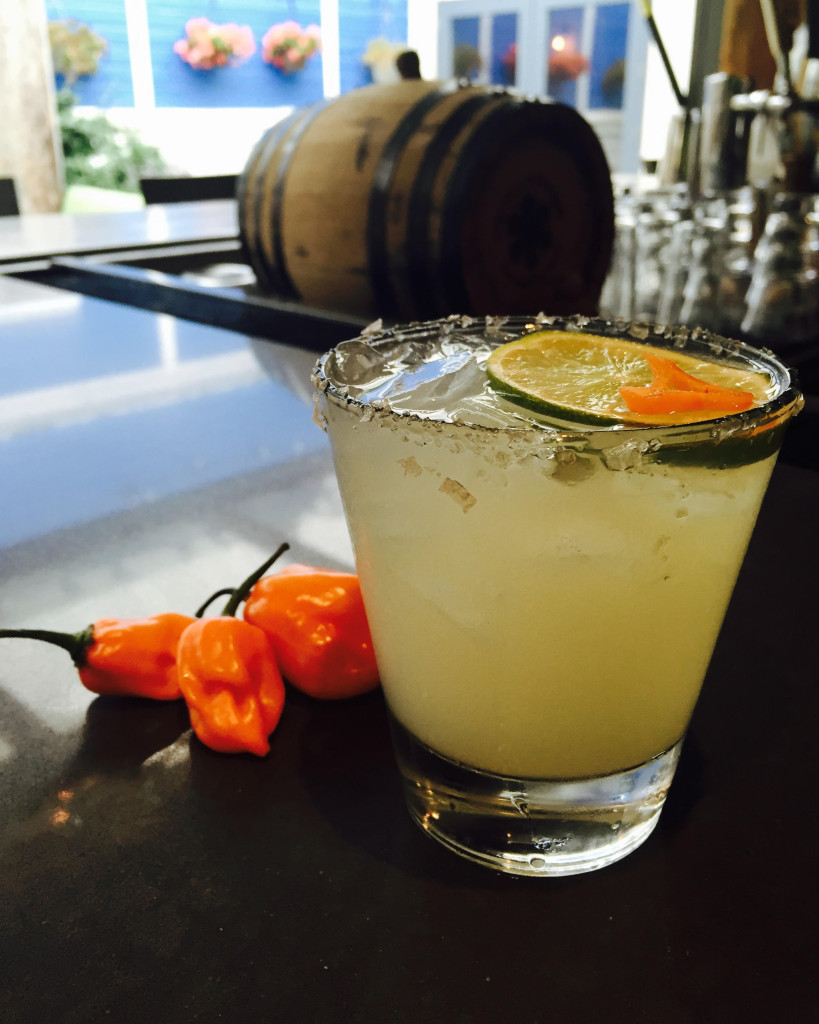 Photo courtesy of Grey Lady
Aspen's only restaurant/ bar to feature cocktails on tap (part of a collaborative effort with Basalt's Woody Creek Distillers and featuring the house Escobar Vodka), Grey Lady now does barrel-aged beverages in-house as well. This sexy, well-crafted spin on an often humdrum classic is made with silky-smooth, barreled Suerte Reposado tequila, habanero simple syrup, and fresh citrus.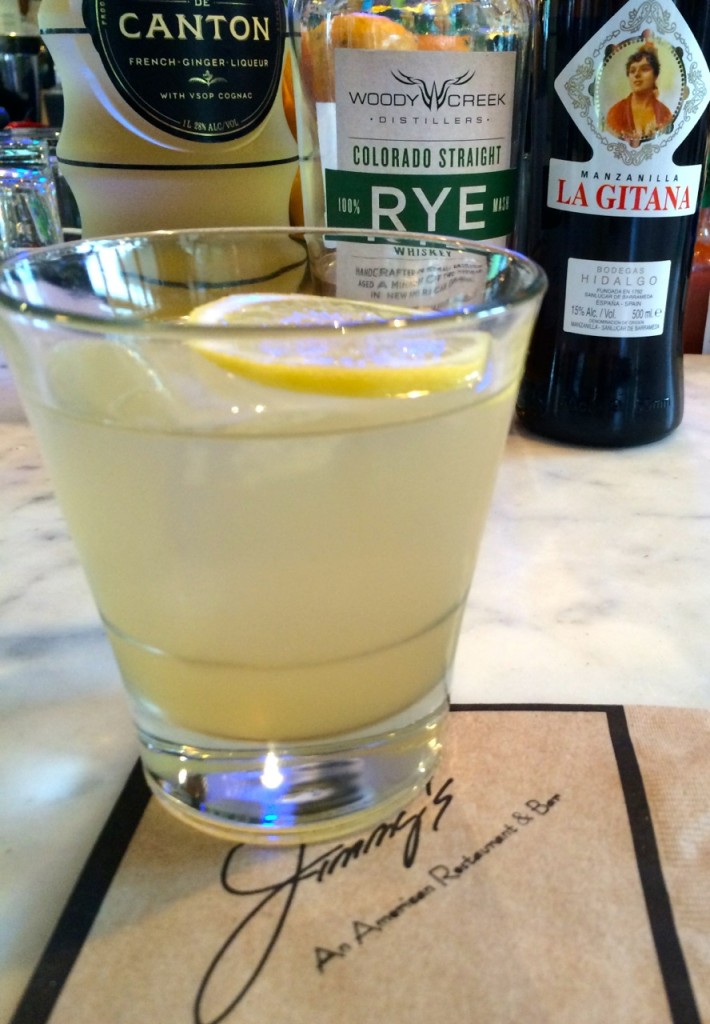 Photo courtesy of Jimmy's Restaurant and Bar 
Owner/mixologist Jimmy Yeager is a legend in Aspen, and this blend of Woody Creek Distillers rye, Hidalgo La Gitana Manzanilla Sherry, Domaine de Canton, and fresh lemon juice is surprisingly light and refreshing for a brown-spirit-based cocktail. Packs a serious punch.
Grapefruit-basil Martini, BB's Kitchen
Basil has etched its way into more and more summer cocktails in Aspen, and we're not mad about it. Blended with citrusy fruits like grapefruit, it's a refreshing blend of savory and sweet. This particular cocktail is created with Ketel One Citron, but you can also get it with gin which I can't recommend enough.
Not feeling a cocktail? Check out the LOUNGE's Rosé Wednesdays or Sangria Flights for a refreshing summer beverage.