Summer's end may be in sight (sniff), but the Aspen Farmers Market is just peaking when it comes to the region's best seasonal foods. Palisade and Paonia peaches and Olathe corn have finally hit the stands, after a late bloom to due to a cool spring.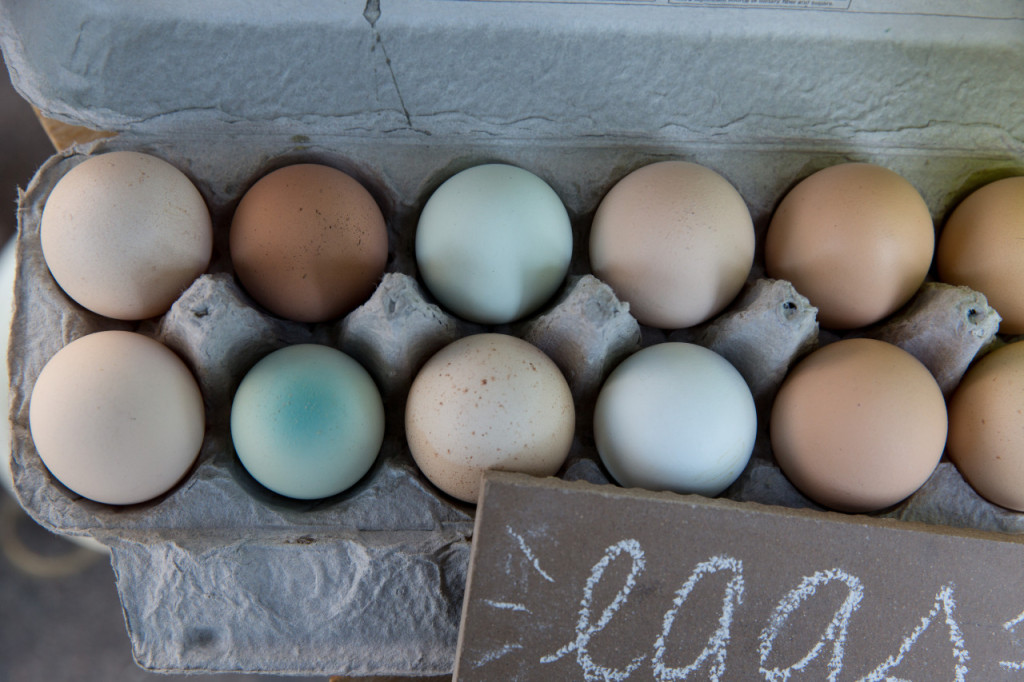 Non-hothouse tomatoes from Silt and Delta County, grassfed Highland beef from Basalt's new Mountain Primal Meat Company, gorgeous produce, pasture-raised poultry, eggs, heritage bred pork and lamb from ACES at Rock Bottom Ranch, farmed elk and buffalo from High Wire Ranch, farmstead goat cheese and salumi from Avalanche Cheese Company…these are a few of my favorite things.
The Roaring Fork and Nork Fork Valleys (the latter refers to the Paonia-Hotchkiss-Delta-Crawfood agricultural region on the other side of the Western Slope) boast some of Colorado's finest family farms and humane livestock ranches. From farm dinners and agritourism to workshops, cooking classes, chef demos, and special dinners, our region's got it going on when it comes to high-altitude localized eating.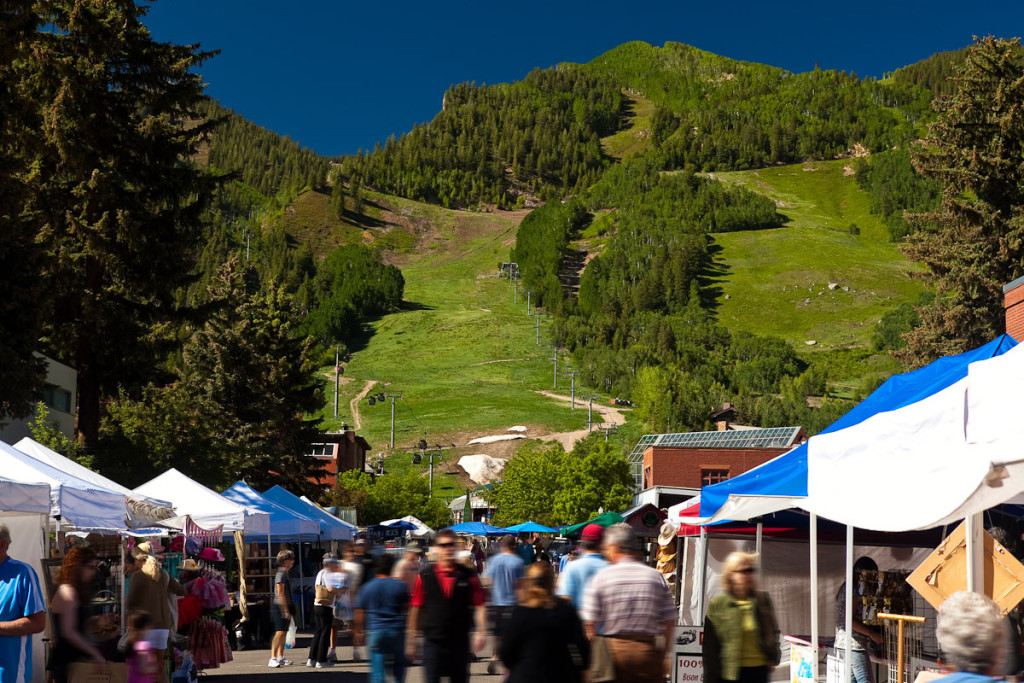 Photo courtesy of Aspen Chamber 
When I travel, I usually plan my itinerary around visiting local farmers markets…even though I rarely have the means to cook. It's usually enough for me to be able to windowshop, as it were, and purchase some fruit and shelf-stable goods like honey or jam to snack on or take home. Sometimes, however, that just doesn't cut it.
While Aspen and downvalley restaurants like Meat & Cheese, Cache Cache, Silo, town, and Carbondale Beerworks boast hyper-local menus, sometimes it's nice to be able to troll the farmers market and collect the makings of your own meal, even if you're staying in a hotel.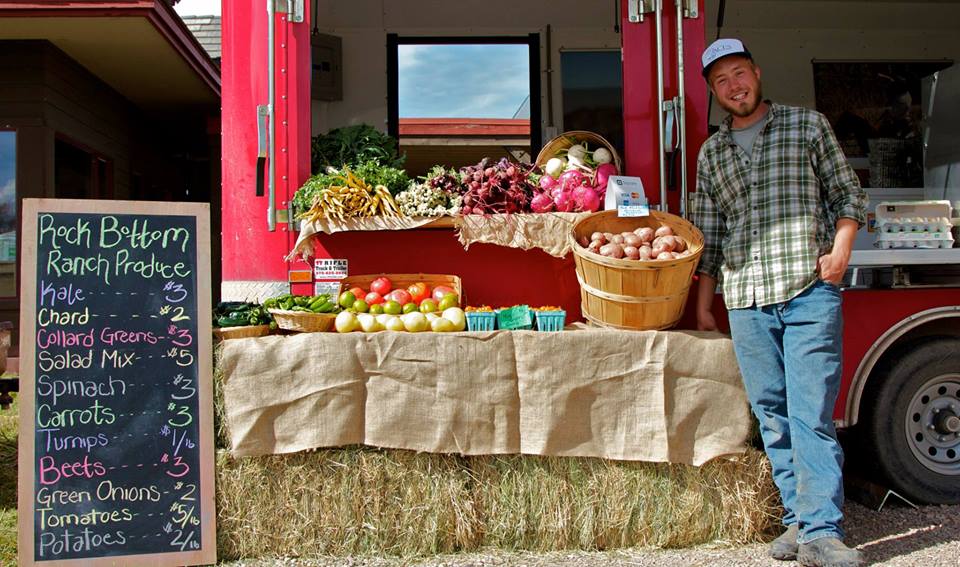 Photo courtesy of ACES
Lucky for Limelight guests, there are rooms equipped with kitchenettes (just one of many amenities), so you can easily whip up market-sourced summer cocktails or simple, rustic dishes like pasta, salads, sandwiches, or desserts. Need inspiration?
Here's some food for thought:
Photo courtesy of Laurel Miller
Make a pasta or chickpea salad with halved cherry tomatoes tossed with chopped herbs, garlic, fresh corn, and goat cheese.
Fuel up mid-hike or bike ride with a sandwich layered with Avalanche Cheese Company salumi, tomatoes, arugula, and storebought-pesto.
Sear some elk or grassfed beef and top it with a bit of warmed cherry preserves mixed with pan juices. Serve atop bitter greens.
Muddle fresh berries or basil with a bit of superfine sugar and add gin or vodka for a warm-weather cocktail.
Sauté sliced peaches, toast some torn chunks of good-quality bread, and add crumbled fresh chevre, toasted walnuts, make a rustic salad. Dress with a vinaigrette made by shaking kosher salt, black pepper, extra virgin olive oil and fresh lemon juice or vinegar (try Champagne or Sherry varieties) in a glass jar with a lid (you can purchase Mason jars at ACE Hardware, or pick up at the Thrift Shop of Aspen if you don't have a whisk handy).
Desserts are easy. Make a simple syrup by combining one part water to one part sugar, and flavoring with a scraped vanilla bean. Simmer until sugar is dissolved, and pour over cut peaches or plums; top with chopped, toasted nuts or crumbled biscotti or Amaretti cookies, and serve with a dollop of unsweetened whipped cream, mascarpone, crème fraiche, ice cream, or Greek yogurt.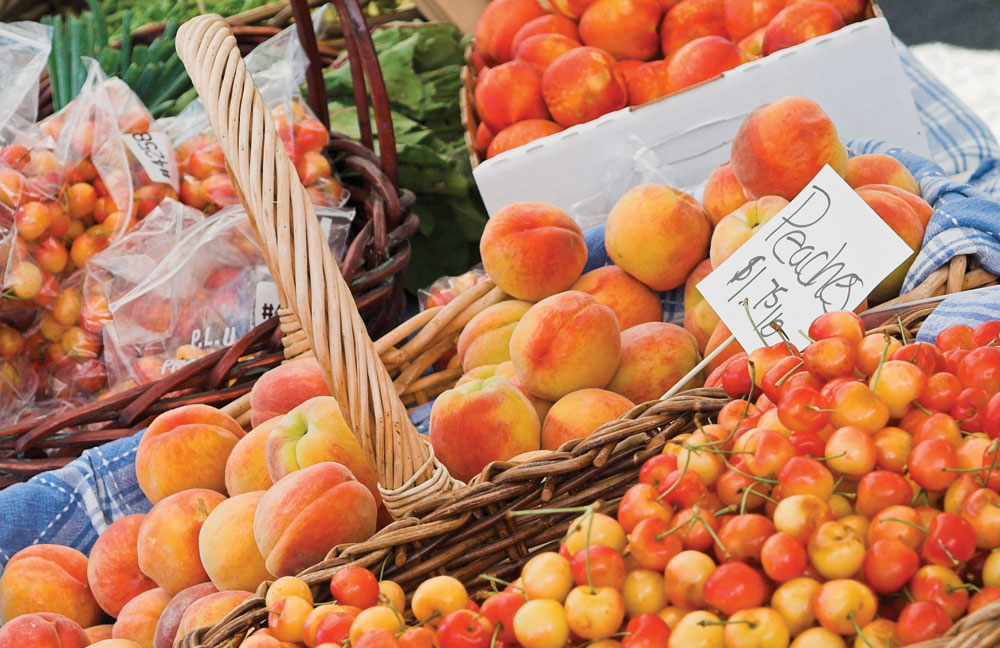 For hours and a listing of regional farmers markets, go to Edible Aspen's Farm Market Guide. For another taste of local farms, breweries, distilleries, and craft foods, head to Elk Camp Snowmass for Farm to Table Tuesdays through August. Meet the producers, and enjoy live music, outdoor activities, and la carte items like Rock Bottom Ranch pork chops with Palisade peach-rosemary salsa, Crystal River Meat burgers, and seasonal produce.