Finding the best burger in Aspen was a real chore, let me tell you. But after many tastings and surveys, we have our list. And with most restaurants getting their beef from within the Roaring Fork Valley, you can expect local, sustainable, freshly made burgers at the following places in town.
520 Grill
"Best bacon burger in town" 
520 Grill has beef, turkey, bison, chicken, and veggie burgers made to order every day. Owned by local, Troy Selby, this small underground spot is relaxed and casual and just steps away from the base of Aspen Mountain.
When you go, get the B + B Burger, a bacon burger with LTOP, house sauce, and your choice of cheese.
Ajax Tavern
"Best $20 burger"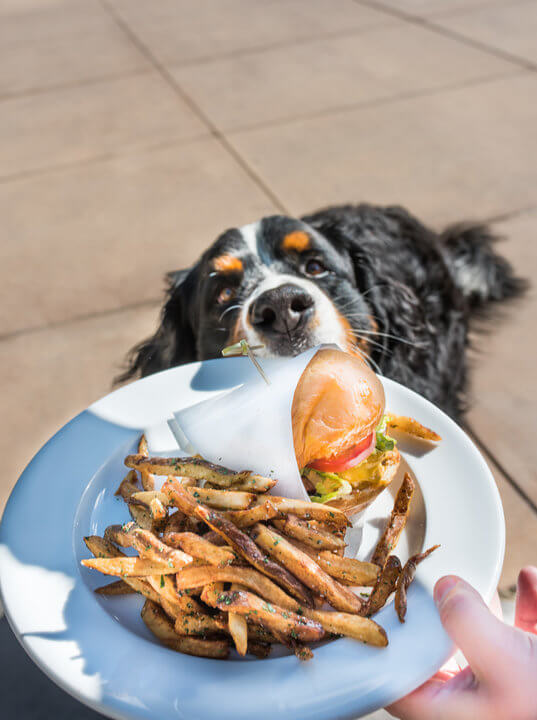 Ajax Tavern sits at the base of Aspen Mountain and is the place to go for Apres Ski. They also have a fantastic double cheeseburger on their menu. When you order, upgrade to truffle fries and be in cheeseburger-and-fry bliss.
Jimmy's Bodega
"Best Burger at a Non-burger Joint"
If your family is craving seafood, but you're craving a burger, go to Jimmy's Bodega north of Wagner Park. You can order from the raw bar before putting an order in for the Home Run Ranch Cheeseburger. This behemoth contains two locally-produced patties, spicy aioli, and an option for +bacon or mushrooms.
J-Bar
Located inside Hotel Jerome, J-Bar has a burger made from Colorado beef and it's to die for. One of the best things about this burger is that you can top it with the traditional (bacon or a fried egg) or get creative (braised onion and lobster salad).
You can also order this burger during brunch on the weekends. It's perfect for a high altitude hangover.
CP Burger
Last but not least, we have to include CP Burger on our list. CP Burger is located by the ice rink (putt-putt in the summer) and is perfect for families looking for dinner and an activity. Be feisty and try the "Fire Burger," a spicy rendition of the traditional. You can cool your mouth off with a shake (spiked or regular).
Once your burger craving has been satisfied, relax by the fire and crawl into bed at the Limelight Hotel, located in downtown Aspen. You'll be ready to hit the slopes the following day.