I have to confess: I was late to the sangria party. Not, like, late to an actual party; I'm very punctual. Late as in, I hadn't even heard of sangria until I was 25 years old and in grad school. I went to college in a rural community in upstate New York and so I clearly missed out.
Sangria is now high on my list of summer cocktails. It's refreshing, light; it includes fruit, which means it's full of antioxidants. Like others in Aspen, I try to stay healthy, and so getting that extra serving of berries in a drink is a win-win.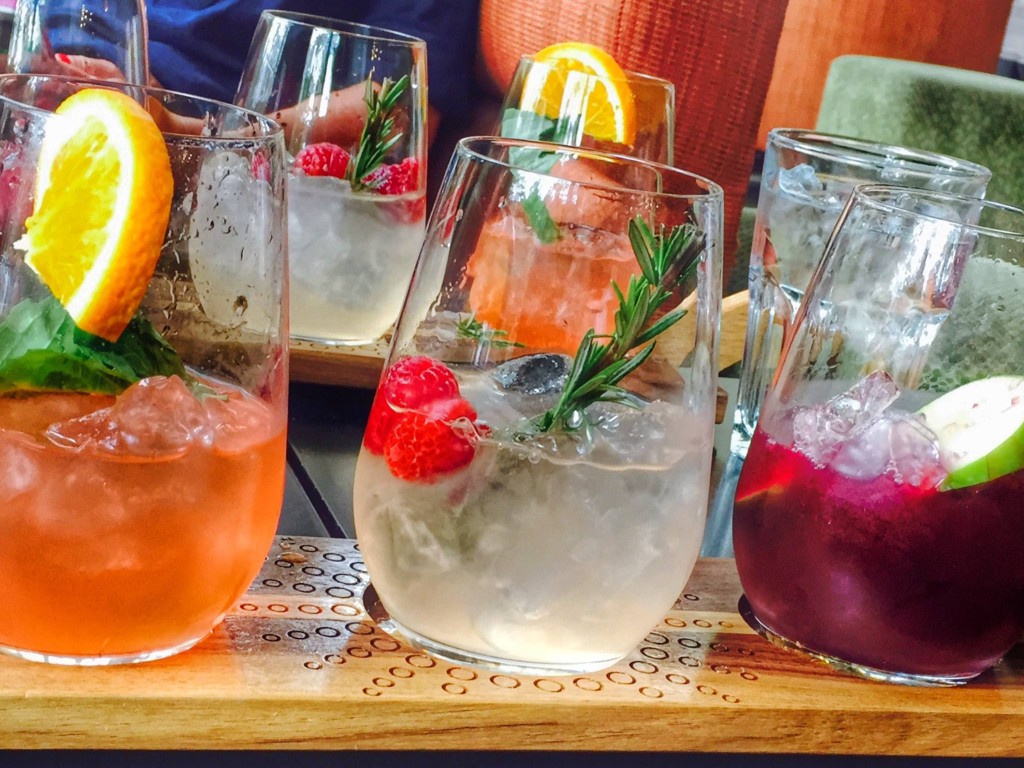 My friend Natalie and I headed to the Limelight for Happy Hour after yoga. We sweated it out at Aspen's new Shakti Shala studio and headed out into the hot, sunny afternoon. One physical activity in a day seemed adequate, so we decided to treat ourselves. We had no idea what a delightful turn the afternoon was about to take!
Every day, from 3:00-7:00pm, the Limelight offers the best Happy Hour I've managed to find in Aspen (and I've been looking). Specialty cocktails are $8, and there are great food specials too. The gluten-free pizza from the Limelight's wood burning stove is so good that you'll swear it's packed with… gluten? But the most economical deal, by far, is the $12 sangria flight. It includes three gorgeously hued, generously poured glasses of the good stuff. The flight is served on a custom-made wooden tray, and the drinks are garnished with thyme, basil, and fruit.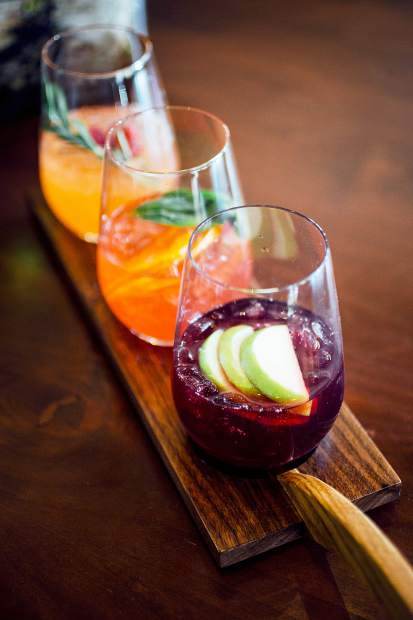 We had a hard time selecting a favorite, but mine was the rose sangria. The Limelight has managed to take my favorite summer refreshments (rose and sangria), combine them, and add some tequila for good measure. Natalie noted that the cocktails are so good that it could be dangerous. The bite of the tequila is completely hidden under the strawberries, raspberries, and peach. The red sangria features Ketel One vodka, and the white has a splash of Bacardi Rum. All of the fruit is soaked in-house, said food and beverage director Henning Rahm. So naturally, we made sure not to leave any behind in our glasses. Of course, no one forced us to get a full flight a piece, they're perfectly poured for sharing, which might be a better option for those visiting Aspen for the first time.
Photo courtesy of The Aspen Times