Summer comes late to the Rockies, which is both a blessing and a curse from a food-lover's standpoint.
In the Aspen region, we have to wait a bit longer for stonefruit like peaches and cherries, but the payoff is so sweet and luscious, it's garnered national renown.
With summer produce now at its peak, I find myself hitting up every farmers market in the Roaring Fork Valley, just to get my fix.
Our summers- though spectacular- are simply too short to produce great crops like tomatoes or watermelon (although we are famous for our Rocky Ford canteloupes). So, I focus on the foods that thrive at high altitude- this includes the grasses and grains that help make Colorado's beef, lamb, cheese, beer, and distilled spirits so high in quality.
As a cheese expert and former farmers market vendor for an organic stonefruit grower in the Bay Area, I'm admittedly partial to certain foods, but I promise I'm not overstating the excellence of our local and regional products.
To see for yourself, stroll the Aspen farmers market or visit a local that highlights the following ingredients, as well as Colorado beer, wine, and spirits (try Element 47; Ajax Tavern; town; Carbondale Beerworks; Chef's Club; Cache Cache, or the Thursday Beer Dinners here at The Limelight).
Need more local restaurant and bar suggestions?
Check out this guide to the 18 Hot Spots for Dining and Drinking in Aspen/Snowmass.
Here, in no particular order, are my picks for the most epic flavors of summer, Aspen-style.
Palisade Peaches: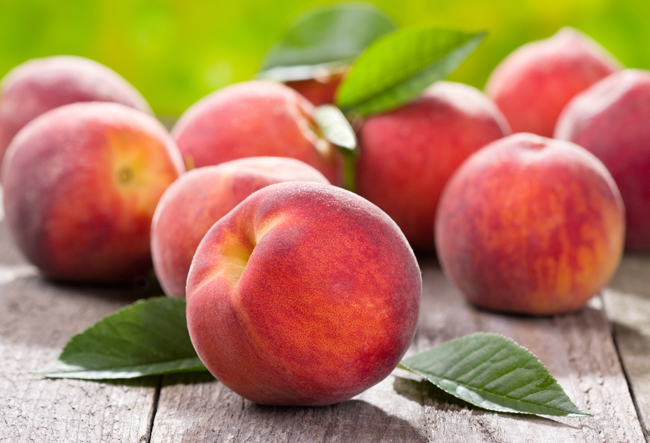 Grown in and around the town of the same name, these flavorful Western Slope beauties have a high-sugar content because the region's canyon topography produces warm days and cool nights.
Comparable in climate to France's Upper Rhône Valley, this is also Colorado's wine grape-producing area. Nectarines, apricots, cherries, plums, and, in late summer, apples and pears, all flourish here, and can also be found in products from local distilleries like Peak Spirits' eau de vies, and a seasonal pear brandy from Peach Street Distillers. Palisade itself is a sleepy little former fruit packing town off of I-70, surrounded by vineyards: their annual Peach Festival is August 13-16.
Olathe Sweet Corn:
With all due respect to Iowa and Nebraska, Colorado is justly famous for its corn (the cultivation of which evolved from the Anasazi Indians who once inhabited the region), which is subject to growing conditions similar to that of Palisade fruit.
The farming community of Olathe is located midway between Grand Junction and Montrose, approximately 90 minutes from Aspen. Sink your teeth into some grilled corn-on-the-cob and other corny treats at the Sweet Corn Festival, August 1.
AGA-Certified grassfed beef: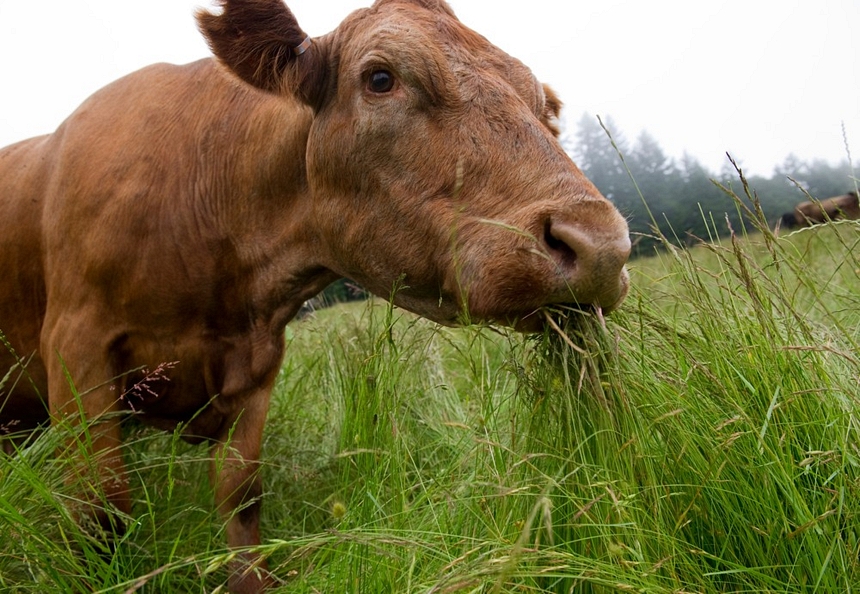 Okay, beef isn't a seasonal ingredient per se, but what would summer be without grilled hamburgers or steak?
Colorado is one of the nation's leading beef-producing states, but it's also on the forefront of the burgeoning sustainable, "grassfed" beef industry (Note that while USDA-regulated, this term stipulates that animals must have a predominantly pasture-based diet, but it can be supplemented with grain. The use of antibiotics, hormones, and pesticides (on pasture) are also allowed. "Grass-finished," on the other hand, is a self-made, unregulated claim.
What I'm espousing for its full, "beefy" flavor, humane animal husbandry methods, and health benefits is AGA-certified grassfed beef.
This third-party national auditing system created by the Denver-based American Grassfed Association (AGA), certifies that the animals have consumed "nothing but pasture forage (grass) from weaning to slaughter, can't be raised in confinement (including feedlots), must be allowed to engage in natural behaviors, are free of hormones and antibiotics," and that the meat is "produced in the United States from beef cattle and other ruminants (cud-chewing mammals) born and raised in this country."
Not only is AGA-certified grassfed beef high in Omega-3 fatty acids, linoleic acid, and beta-carotene, making it a heart-healthy choice when consumed in moderation; it's lower in fat because it's not finished on grain.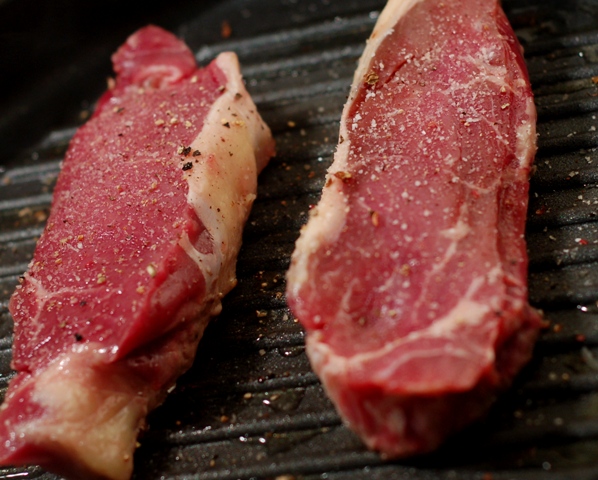 For this reason, it shouldn't be cooked past medium-rare, to prevent it from drying out. Enjoy grassfed beef, lamb, and pasture-raised pork from Milagro Ranch (which supplies all of the beef Aspen/Snowmass SkiCo properties, Mountain Primal Meat Company, and Crystal River Meats, all family-owned-and-operated ranches in the Roaring Fork Valley. Emma Farms Cattle Company is a sustainable, family-run Wagyu beef ranch from Basalt, although the main operation is now based near Steamboat Springs.
Cheese: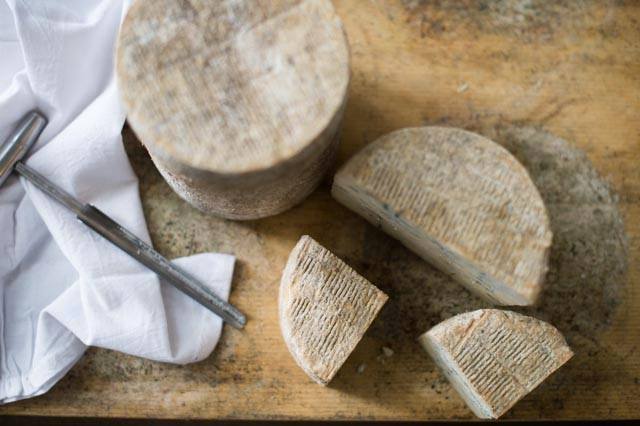 Surprised to learn that cheese- the kind made on and by small dairies- is a seasonal food? From spring until late summer or early fall, ruminants (in this case, primarily cattle, sheep, and goats) lactate, or produce milk, after they've given birth. When those animals graze on lush high-altitude pasture, that milk is rich, sweet, high in beta carotene, and redolent of the native grasses, herbs, and wildflowers.
It takes great milk to make great cheese, and three of the nation's most talented cheesemakers call the Colorado Rockies home.
Wendy Mitchell of Avalanche Cheese Company is making award-winning goat cheese and salumi from her Basalt creamery (the dairy is in Paonia, on the Western Slope, due to the milder climate).
In Durango, Dan James of the multi-generational James Ranch (they also produce AGA-certified grassfed beef and pasture-raised pork) makes exquisite Dutch-style farmhouse cheeses from the family's Jersey cows.
On the Front Range, acclaimed chef Alex Seidel (Fruition, and the soon-to-be-opened Mercantile Provisions, in Denver) and head cheesemaker Jimmy Warren craft outstanding sheep's milk cheeses at Fruition Farms.
While most small-scale cheesemakers also produce aged cheeses so they have product to sell year-round, summer is the season to enjoy fresh (unaged) cheese like Avalanche's chevre and delicate, Robiola-style Lamborn Bloomers, and Fruition's sweet, milky ricotta.
Wild Mushrooms: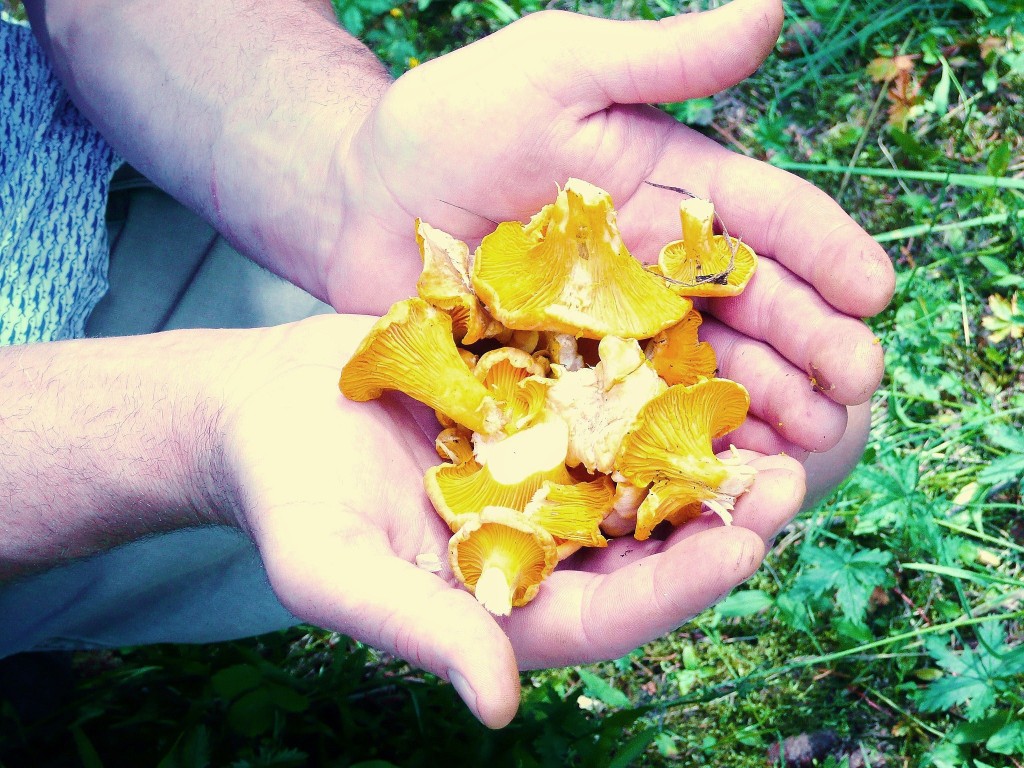 In Aspen, August means that Independence Pass is bursting with morels, porcinis (boletus), and chanterelles. While foraging should only be done in the company of experts (if nothing else, have your haul inspected by one), you don't have to get your hands dirty to reap the rewards. Local restaurants take advantage of the fleeting seasonal treasures, featuring them in and on everything from risottos, pizza, and pasta, to soups and salads.
[photo via] [photo via] [photo via] [photo via]