We're lucky in Aspen. Summer days stay cool enough to enjoy al fresco dining whenever the heart desires.
And because Aspen summers are always a bit shorter than we like, outdoor dining is a daily occurrence that only subsides when the temperatures force us indoors.
So this summer, dine al fresco and take in the warm sun, cool breeze, casual conversations, and delicious dinners. Explore our selection of the best outdoor dining restaurants in Aspen.
Ajax Tavern
The ultimate outdoor dining experience in Aspen, Ajax Tavern sits at the base of Aspen Mountain. Ajax Tavern offers tranquil views of the slopes while maintaining its liveliness from noon til close.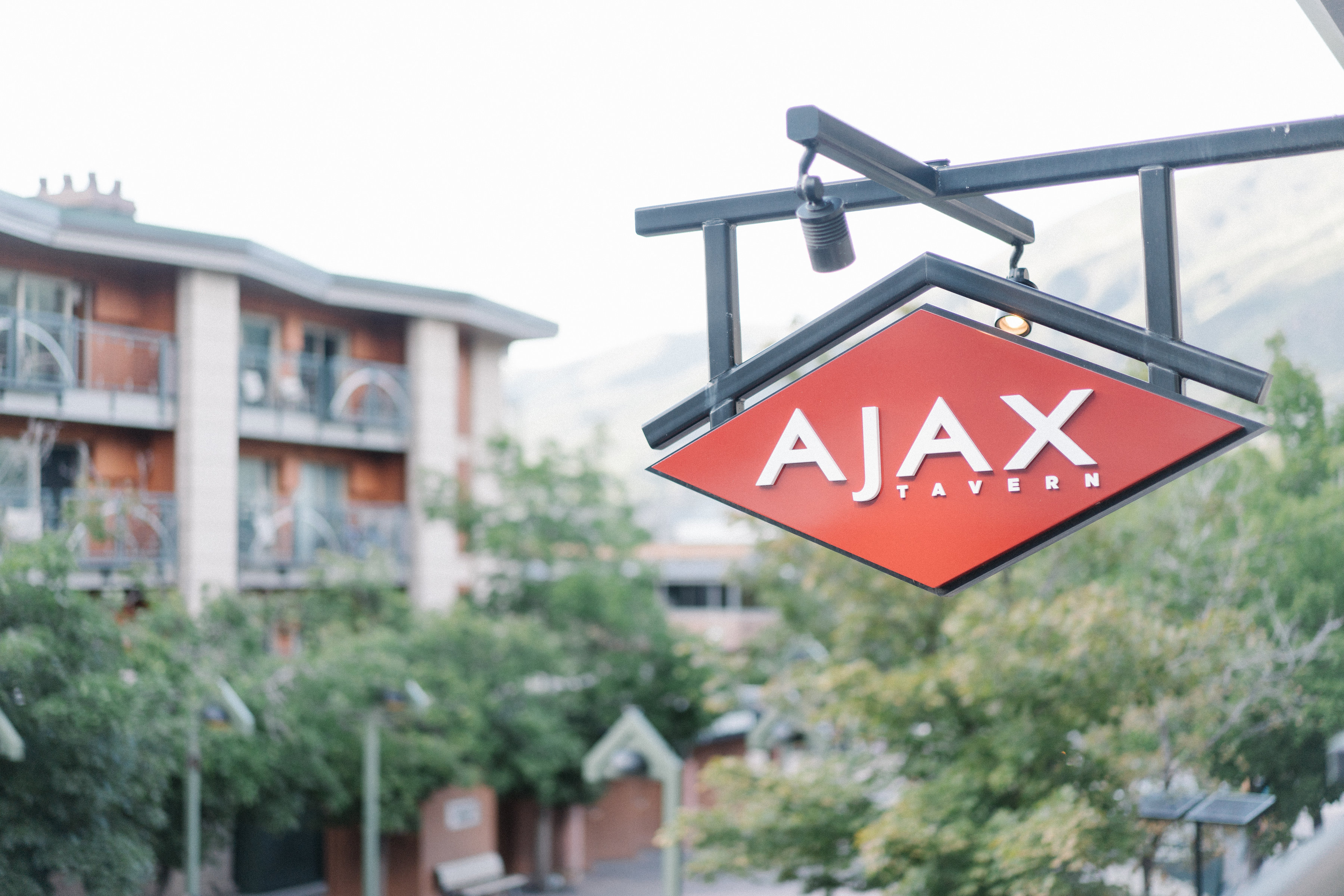 This alpine tavern is upscale casual and features expertly-made cocktails, new perspective on traditional tavern fare, and the perfect amount of mood-setting twinkling lights. Come at dusk, but stay late for the full experience.
Jimmy's Bodega
For quintessential street-level views of blissful families and dogs strolling between Cooper Ave and Mill Street, go to Jimmy's Bodega (not to be confused with Jimmy's) and request a seat outside. Jimmy's ceviche rivals the poshest of coastal seafood shacks. Important to note: On pleasant summer days, expect a wait.
White House Tavern
White House Tavern, owned by Hillstone, is a classic American restaurant that offers picturesque indoor and outdoor dining. Hillstone's outdoor dining space resembles a quaint front yard complete with white picket fence. White House Tavern is open year-round, but they don't take reservations so go early or grab a drink at the bar before your table is ready.
Aspen Kitchen
This sprawling kitchen blends indoor and outdoor dining and gives patrons 180-degree views of Aspen. The outdoor area features a dedicated outdoor bar and comfy lounge-style seating. Fire pits can be turned on at night to keep you, your friends and your family warm as the sun goes down.
Aspen Kitchen's ice-cold, house-made sodas are perfect after a demanding hike.
CP Burger
For those seeking a casual outdoor dining experience or craving a top-shelf burger, walk over to CP Burger. You can partake in the chaos that ensues on weekends when families try their hands at putt-putt golf. During the winter, this space transitions into an ice skating rink. Regardless of season, it's the perfect outdoor space for those craving a burger-and-fries.
The Sundeck
Perhaps the pinnacle of outdoor dining in Aspen is The Sundeck, sitting atop Aspen Mountain.
A 15-minute gondola ride takes hungry patrons to The Sundeck, where a variety of entrees can be ordered and stunning views of the Elk Mountains can be seen.
Most days, the Sundeck offers lunch from 11 AM to 3 PM, but keep up with the event calendar for music and food-centric events. You can find special occasions throughout the summer that allow you to stay up top and watch the sunset.
Dine al fresco this summer in Aspen and at The Limelight Hotel. Before you know it, the warm days will dwindle and the first snowflakes will fall!