Season pass? Check. Hotel reservations? Check. Now that you've got those dialed, perhaps it's time to think about upgrading your janky old duct-taped parka or finally getting those Nordic skis. Whatever it is you're in need of for winter recreation, chances are you'll find it at one of the Aspen area's ski swaps, which are happing this month through early November. More than just a means of preparing for ski season, the swaps are social events that are well-attended by locals as well as visitors from the Front Range. They're a place to catch up on gossip, share and make winter plans, and support various community programs with your purchases.
Still not sold? Even if you walk away empty-handed- which is highly unlikely- swaps will get you pumped for winter like nothing else. Trust me, this summer-loving girl is having a hard time saying goodbye to warm, sunny days, and past experience has shown me that there's nothing like attending a ski swap to get into the snowy mindset. See you there!
Aspen Ski Swap

This annual swap, now in its 61st year (!) is held at Aspen Middle School. It's a widely-attended community event, with 100-percent of the proceeds goings to the school district's Outdoor Education programs. Held October 17 from 9:30am-1pm, it's free admission and features mostly used hard and soft goods. For details on selling, tagging, and volunteering, click here.
AVSC Sports Swap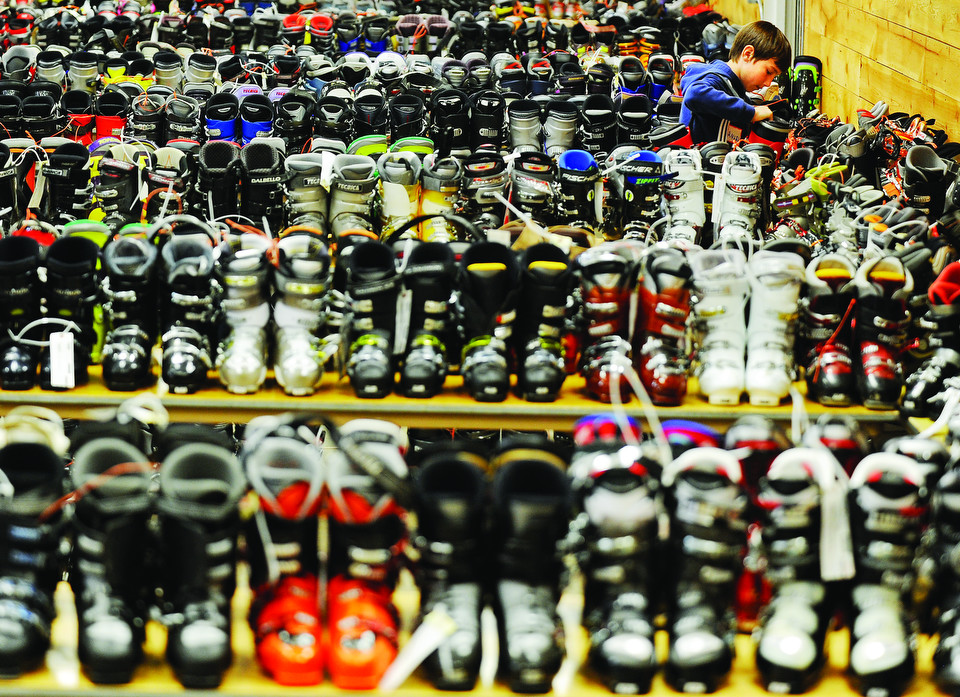 The Aspen Valley Ski and Snowboard Club- which provides local youths with opportunities to participate and compete in winter sports- holds this bustling swap of new and used goods in the Whole Foods parking lot in Basalt. This year, it's October 11 from 10am-2pm. While you're at it, get some groceries; five-percent of the day's sales at Whole Foods will benefit the SVSC Scholarship Fund.
Four Mountain Sports Ski Swap
The Roaring Fork Valley's biggest and best venue for scoring new and demo gear is hosted by this SkiCo-owned gear and rental shop. This year, it's at the Westin Snowmass Conference Center from November 6-8. Expect 40-70-percent off everything from skis and boots to soft goods and luggage, as well as a big-time local's scene. Tip: Get in line early. Check here for details.
Out of town, not a local, or otherwise unable to hit a swap? Not to worry. Carbondale's Ragged Mountain Sports is a great place to get used gear of all kinds, as is Glenwood Springs' Gear Exchange. Both are consignment shops, so they're ideal places to ditch your old gear, as well.
Now that you've spent all of your cash, here's some suggestions for cool, free winter activities in Aspen.