Fact: Ski towns, regardless of locale, are expensive. They're also very community-minded, which is why there's always a diverse offering of free activities and events for locals and visitors alike.
Aspen is no exception, and truth be told, the town has freebies on things many resorts charge for.
Take our Nordic trail system (all 60 miles of it), for example. Free. There are also workshops, lectures, family events, and concerts- all gratis. You just need to know where to look, but since that's a time-suck when you're on vacation, I've done the work for you. Presenting the top five free things to do in Aspen in the winter, for couples, solo travelers, and families.
You're welcome.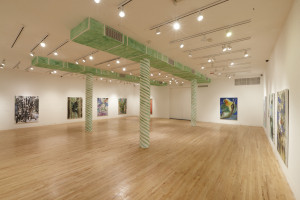 Since it's opening in August, 2014, the museum has made headlines worldwide, both for its controversial design and exhibits, as well as its innovative programs, stunning interiors, and kid's camps. And hey, it's free.
In addition to rotating exhibits, there are lectures from writers in residence and visiting artists, and family programs. And while it's not free, the rooftop café, So, is incredibly well-priced, and offers delicious, locally-roasted espresso and seasonal food; the menu changes weekly.
Nordic skiing and snowshoeing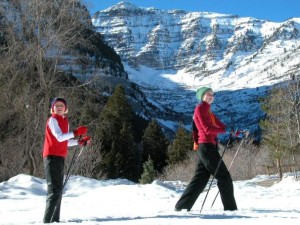 There are different types of Nordic skiing, from classic and skate skiing and telemarking, to AT (alpine touring). Depending upon your level of experience, fitness, and aptitudes, there's likely one suited to you (even if it's snowshoeing, which is technically a Nordic sport, as well).
Pitkin County has over 60 miles of free cross-country and snowshoe trails to suit all levels (some are dog-friendly, too). The Aspen Nordic Center is a convenient place to take a lesson, rent gear, and get details on the three free Nordic trail systems/centers in the Roaring Fork Valley: Snowmass, Aspen, and Spring Gulch. Note that Ashcroft, near Aspen, is privately owned and fee-based.
Kid's activities: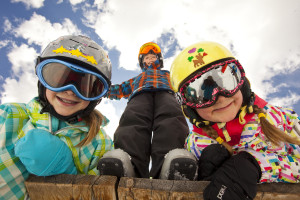 Snowmass' popular Very Important Kids program offers daily activities (some fee-based) for your offspring, as well as post-ski family events. Free fun happens from 3:30 to 4:30 daily.
There's arts and crafts, "sing-a-longs & S'mores," and storytelling events (which include stuff like face painting, balloon art, hair braiding, and temporary tattoos…kids these days). Go the website for registration.
First Tracks and free on-mountain tours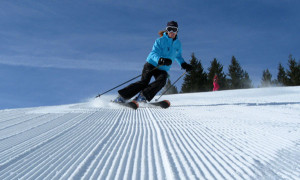 Want to get in on the freshies with the Aspen-Snowmass staff, for free? Make an advance reservation (valid lift ticket/season pass required, so admittedly, you do need to spend some ducats to participate) for First Tracks, offered Wednesdays and Fridays in Snowmass through the end of the season. Space is limited, and you must be at least 11 years of age and an upper-level intermediate skier or rider to participate. Aspen First Tracks is offered daily; sign up in the gondola building or call 920-0755 for reservations (24 hour advance limit). You must be a Level 7 or above skier/rider.
Got the kids with you, or just a nature lover? Take a free on-mountain tour. Drop in at the Wapiti Wildlife Center at the top of Snowmass' Elk Camp lift, and ski a free run with one of the resident naturalists. Learn about the local flora and fauna in winter, avalanches, and life in a high-alpine environment, sponsored by ACES (Aspen Center for Environmental Studies). Tours depart at 11am and 1pm daily; you must be at least seven years of age and have intermediate skiing/riding ability. No reservations necessary.
Bud Light Hi Fi Concert Series
Check out free winter concerts featuring Cracker, Iration, and the Dirty Dozen Brass Band, in front the Aspen Gondola Plaza, or at Snowmass Base Village, through March.