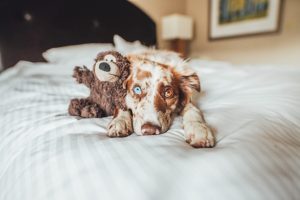 Dogs are a person's best friend, and we want to show them and their owners some love at the Limelight Lounge in Aspen on Friday, December 2. Bring your pup to get their photo taken with us between the hours of 11am-2pm. We'll be kicking off the holiday season with this dog portrait session where you can come enjoy some cookies, hot coco, and a complimentary photo print of your dog.
FAQs:
Where, when, and what time will this take place?
Our inaugural dog portrait event will take place at the Limelight Lounge in Aspen: 355 S Monarch St, Aspen, CO 81611. It will be on 12/2/2022 from 11am-2pm. The lounge is located to the left as soon as you walk through our main entrance!
Will this cost money?
Nope! This event is complimentary to everyone who participates!
Is this only for dogs?
Yes! This event is dog and puppy specific. 
Where should I park?
If you are driving into Aspen, there is paid and 2 hour street parking in town. We are walking distance from most parts of the town as well!
What can I expect?
If you come and join us, you can expect some treats for both humans and dogs alike and a complimentary photo print of your pup! The photos will also be available online!