Whether you're a first-time skier or dedicated outdoor adventurer, a high-quality jacket is always worth its weight in down/PrimaLoft®/Thinsulate™/poly/what-have-you.
How much you spend does, of course, depend upon your budget, and how often and where you plan to use said piece of gear (categorized as a "soft good" in outdoor industry parlance).
Generally speaking, despite often absurd markups, you get what you pay for.
When I worked at Jagged Edge, an outdoor apparel and gear shop in Telluride, I made the acquaintance of Tom Gordon.
Tom was one of our sales reps, and the founder of Mountain Stuff, Inc, a Denver-based specialty outdoor gear repping agency.
Now retired (today his business partner/sister-in-law Leta Kalfas is head honcho), Tom has over 40 years of experience in the outdoor industry- his two main techical suppliers are Outdoor Research and Western Mountaineering (I'm forever grateful to him for selling me on my WM Hooded Flash Jacket, a microlight down number that has accompanied me to four continents and is my most treasured item of gear).
Tom has been my mentor as a salesperson, consumer, and journalist for nearly a decade. The guy has never steered me wrong- in fact, he has an innate sense of exactly what will work, and he's taught me a lot about sourcing soft goods.
Foremost, I've learned why it's worth it to throw down for a good winter or multi-season jacket or shell, and that you should never buy such an important piece of gear online, because fit is key.
As for why buy a jacket now, when the snow is melting and the nation is collectively dreaming of summer?
Because of the killer deals to be had at most ski shops, as retailers try to move last year's stock. Suck it up, put your beach jones on hold, and find the jacket of your dreams; come fall, you're going to be that much closer to hitting the slopes…in style and comfort.
Here's how to buy the perfect jacket for your next Aspen adventure:
Function
The most important thing is to determine its intended (and most frequent) use. Is it a dedicated ski jacket, or will it pull double duty for hiking or extended backpacking trips? For example, a down ski jacket that's not waterproofed (by either its outer layer or a shell) is going to get ruined and you're going to get hypothermic. Both options suck.
Fit and Gender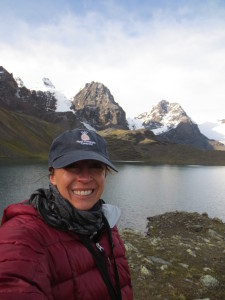 Think about your specific needs and build. As Tom points out, "Men and women are shaped and proportioned differently; men's jackets are broader through the shoulders, deeper in the armpit, and have longer arms. Women's jackets should have a bit of flare in the hip area for more of an hourglass shape, for fit and a more flattering appearance."
Additionally, "Many women run a bit colder than men. Men will opt for layers that allow for wide variations in insulation and waterproofing, but a lot of women instead opt for a jacket that's a waterproof and down or synthetic-insulated all-in-one." Ding, ding, ding.
Ventilation
Most men perspire more than women. Yet, says Tom, "Many females opt for overall warmth in a jacket than breathability. Men, however, often complain of overheating, followed by chilling in the ski/chairlift cycle.
Proper layering and ventability is the key to staying warm both in exercise and rest or recovery mode. Underarm zippered vents or diagonal chest vents promote the exchange of warm, moist air inside your jacket for cooler, drier air." Full zip jackets are a better choice than pullovers.
Down insulation vs synthetic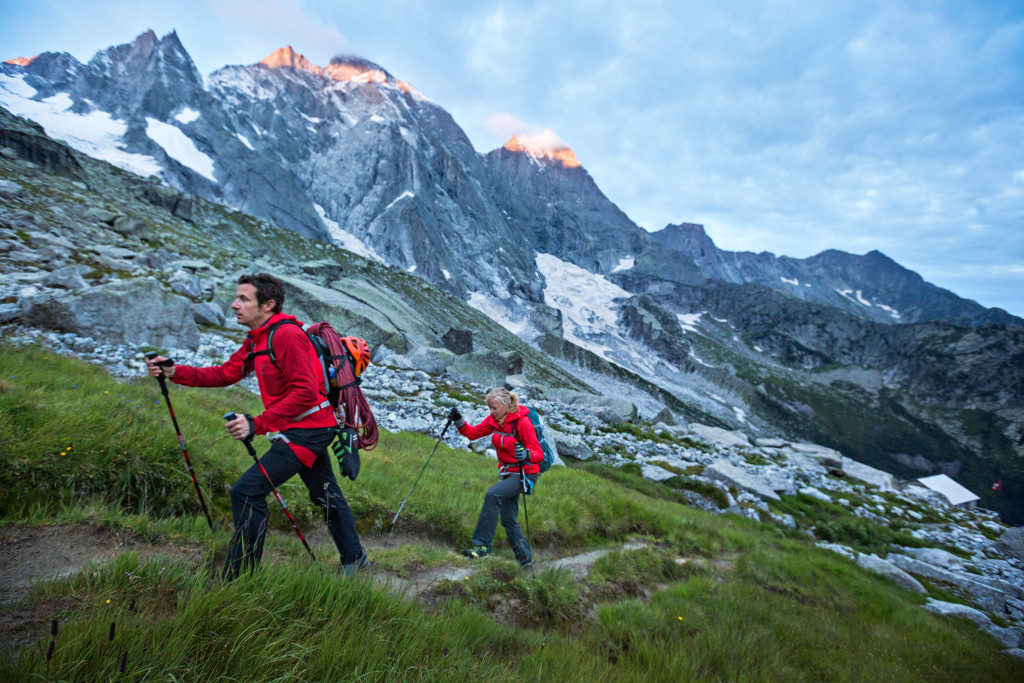 "Down insulation is the finest material available. It's the lightest and most compressible, and provides the widest range of comfort. It's invariably more expensive, but its loft and insulating ability will outlast any synthetic. If you're considering a synthetic insulated jacket because you're headed to wet climes, consider down insulation instead, with a waterproof shell that breathes. This gives you the most comfort while protecting the insulation from warmth-robbing moisture."
Shell materials
All "waterproof/breathable" shell fabrics are waterproof, explains Tom. The differences are in their levels of breathability. "The more you perspire, the more you'll want to spend the extra bucks for Gore-Tex, the most breathable in this category. If you perspire a great deal while active and then chill down during rest, Gore-Tex in combination with down underlayers is the solution.
Features
Hood or no hood? You should be wearing a helmet on the slopes for safety, so gone are the days when hoods kept your head and neck warm. But, if your jacket is for multi-use/seasons, look for a detachable or tuck-away hood.
What about pockets? Be sure they provide adequate storage for your gear. Says Tom, "Some jackets provide specific pockets for season passes, glasses, goggles and extra gloves or hat. Others will be more stripped down for lightness, packability and simplicity.
Need a powder skirt? Some folks believe they're essential; others like me find them annoying. These days, most jackets that provide a powder skirt have a zip on it so it can be removed."
Like this post? Stay tuned for the Limelight's exclusive interview with Aspen ski legend/industry visionary Klaus Obermeyer of Sport Obermeyer.
Photos via MtnStuff & Laurel Miller