Groovy 70s associations aside, is there any dish more alpine than fondue? Switzerland's national dish isn't as prevalent as it once was in ski towns, but it's still a much-loved seasonal après ski tradition (granted, there's no wrong time to indulge in bread, sausage, and apples dipped into molten pot of cheese).
There's a reason fondue and raclette (another traditional Swiss dish in which a half-wheel of raclette cheese is propped before a fire; once its surface begins to blister, a "racler (scraper)" is used to scoop the cheese into bowls filled with boiled potatoes; cornichons are served on the side) are inextricably linked to alpine culture. Historically, alpine cheeses (what Americans think of as "Swiss" cheese) are made from the summer milk of cows who have grazed in lush, high-altitude pasture. The resulting cheese was then aged and saved for the lean winter months when food is scarce. Even today, the traditional of alpine cheesemaking persists throughout the Swiss, French, Italian, German, and Austrian Alps, and the resulting cheeses are some of the world's most famous: Gruyère, Fontina, Emmentaler, Comté.
You'll find raclette, cheesecentric dishes, and fondue in Aspen on select winter menus. I've listed my favorites below, to ensure you a season's worth of (mostly) authentic alpine eating. You're welcome.
La Creperie du Village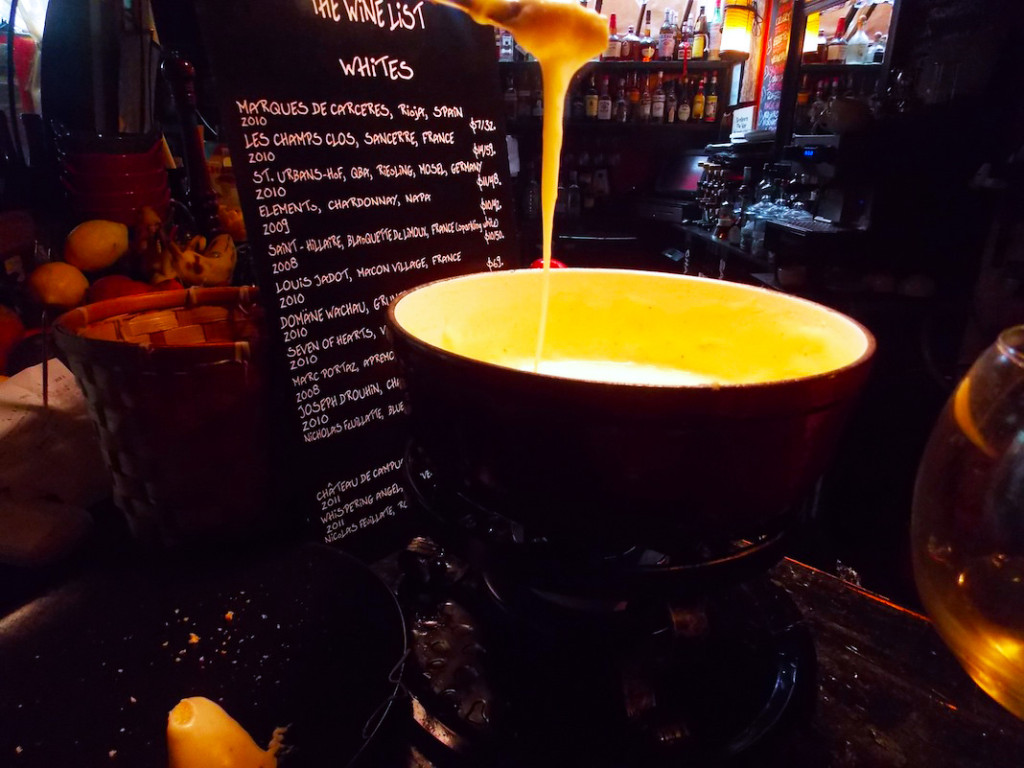 In addition to fondue and raclette, this adorably cozy eatery, owned by a French former ski racer and his wife, features a cheese board and the best soupe a la 'oignon in the valley, which comes- as it should- draped in a mantle of crusty Gruyère. Love.
Rustique Bistro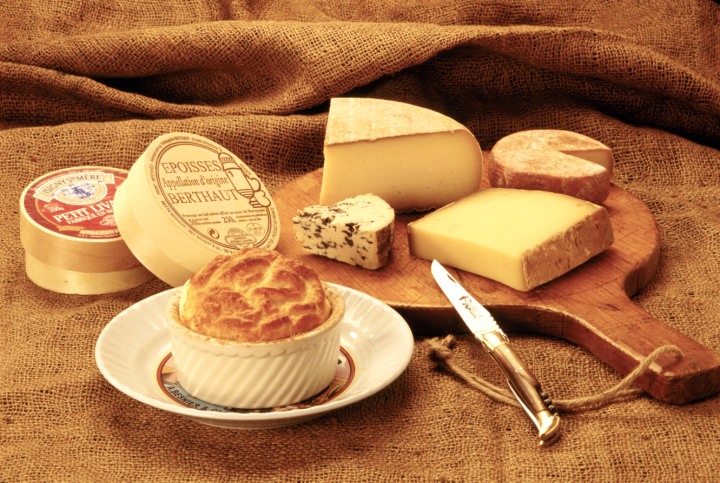 Making a soufflé ain't easy, especially at altitude. That's not why the signature soufflé au fromage at this homey bistro is so popular, but what's not to love about a dish comprised of airy, eggy, cheesey goodness? Exactly.
The Edge Restaurant & Bar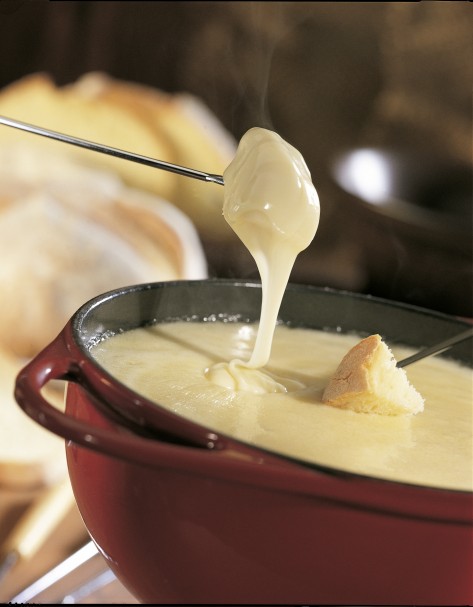 Image Courtesy of Cheese from Switzerland
This formerly Mediterranean restaurant in Snowmass' Timberline Condominiums recently converted to a traditional alpine restaurant featuring Swiss and German classics, hence the classic fondue made with Gruyère, Emmentaler, and kirschwasser. Be sure to amp up your carboloading with the irresistible housemade pretzels with herbed quark (a fresh, soft, mild cheese).
Meat & Cheese Farm Shop & Restaurant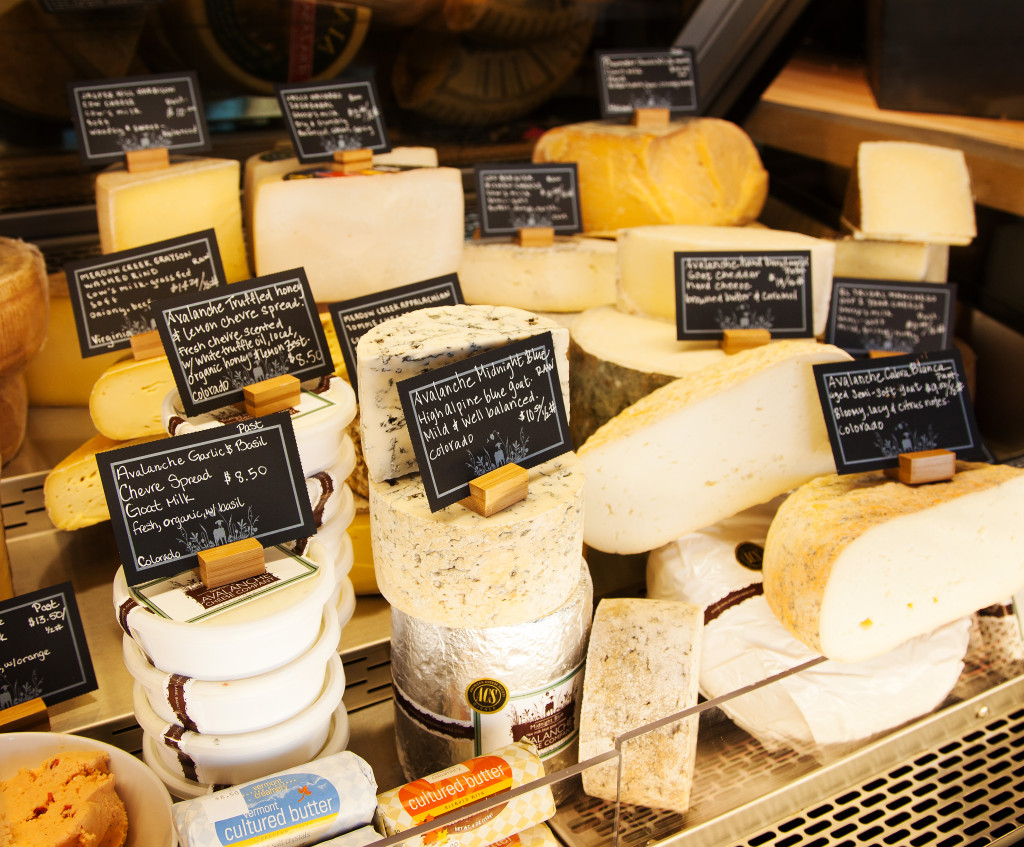 Photo courtesy of Jim Paussa
Want to buy cheese cut-to-order or pick up some raclette cheese for some DIY in your home or condo? This place, owned by award-winning Basalt cheesemaker Wendy Mitchell is the place.
HOPSCulture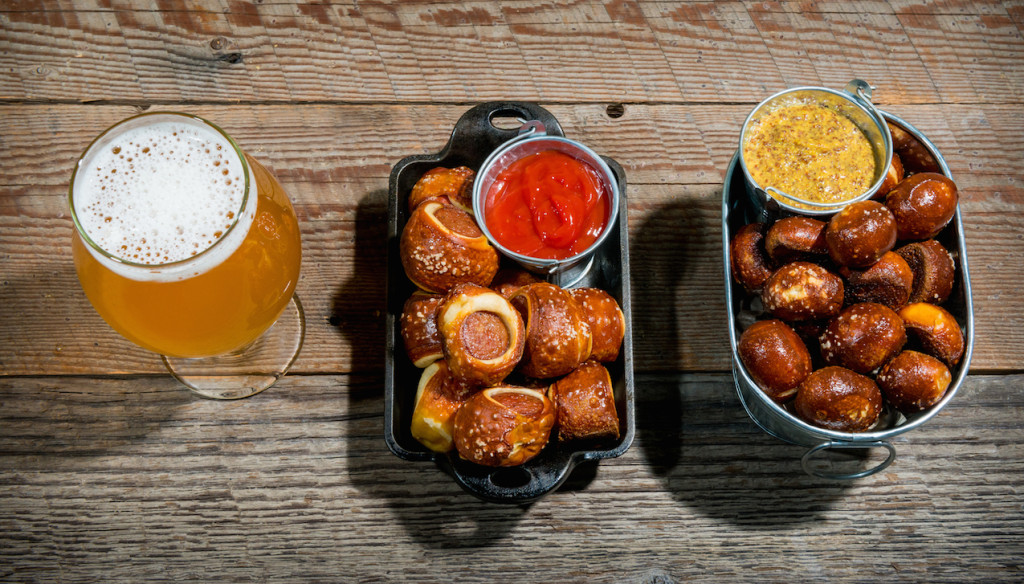 Housemade pretzel bites with beer cheese dip? Check. Two-hundred domestic and imported craft beers in bottles and on-tap? Check. 'Nuff said.
Cloud Nine Bistro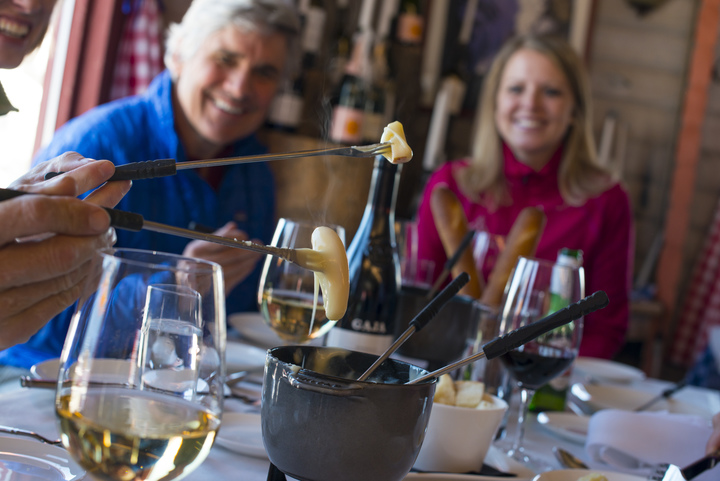 Admittedly, the fondue and raclette aren't the most authentic. But the location- in a funky, 70s-style hut atop the Cloud Nine chairlift at Aspen Highlands is a classic lunch stop. Be prepared for rowdiness along the lines of dancing on tabletops.
Ricard Brasserie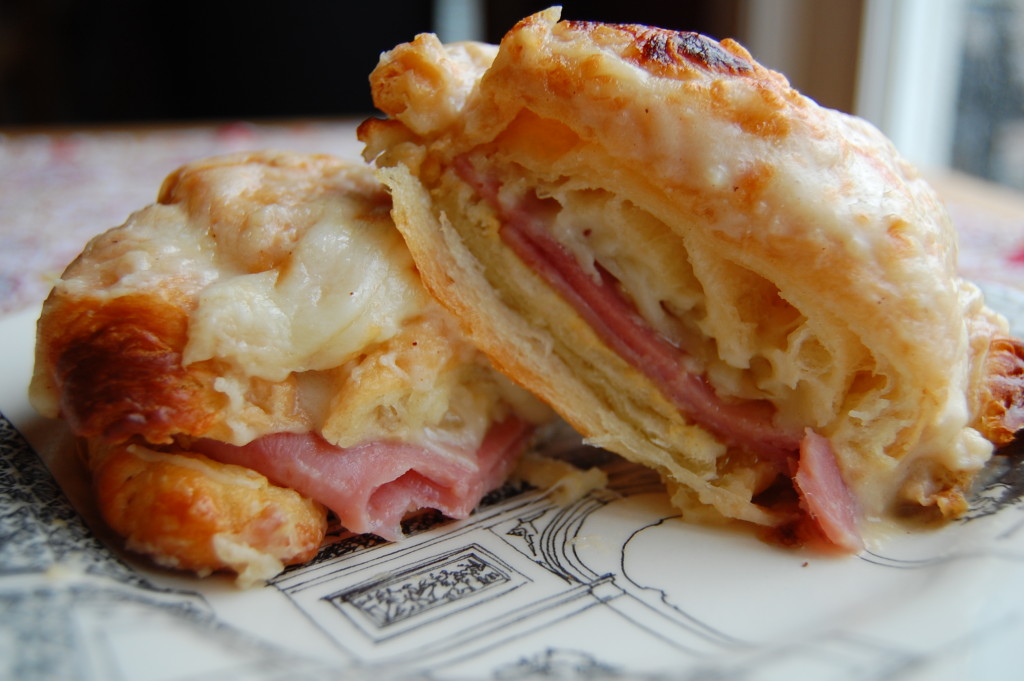 Photo courtesy of Savury and Sweet
This Snowmass Village bistro managed by the Viceroy hotel has a seriously bomb version of Croque Monsieur, featuring pastry chef/baker Ashley Jenkin's thick-cut bread and an avalanche of Gruyère broiled on top.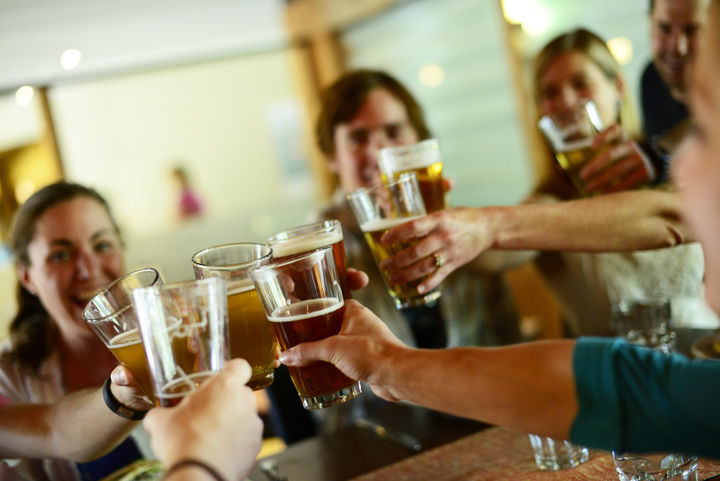 You know what goes best with cheese? Beer (seriously, it's easier to pair than wine, because beer and cheese have similar flavor profiles). Cheese or no, be sure to check out the Limelight's monthly Beer Dinners, which feature local as well as nationally reknown brews and brewmasters.
Featured image courtesy of La Creperie du Village