There are certain things one should expect from a high-end ski town hotel, like a ski valet and storage. The Limelight, of course, delivers on that front (they'll even make arrangements to have your skis or board tuned and picked-up/delivered).
But there are plenty of other great amenities offered by the hotel that set it apart from the competition. This is especially notable since the Limelight isn't a traditional, old school luxury hotel, but rather an affordable indie-style property with a boutique vibe (to clarify, boutique hotels must have between 2 and 100 rooms; the Limelight has 126).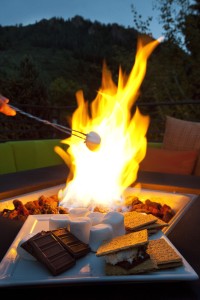 The Limelight's amazing amenities are true to its roots as a family-owned property. In the early 60s, the site- a popular bar owned by the Paas family- was expanded into the Limelite Lodge. In 2005, the family razed and rebuilt the hotel, reopening it in 2008. In 2012, the property was purchased by the Aspen Skiing Company and rebranded as the Limelight Hotel, but the focus on family, superlative customer service, and a lack of pretense remained (as for the Limeliter connection, the folk trio used to play at the bar regularly, and singer Glenn Yarbrough was so smitten with it, he bought the joint. Unfortunately, his musical career made managing it impractical at best, so he sold the bar to Nina Paas and her son, Leroy).
Whether you're staying at the Limelight or just dropping by for an après beer or to ask for directions, the staff is always welcoming and genuine. It's the thing I love most about the hotel, in addition to the many amenities- some of which you won't find at other Aspen hotels (aside from the programs shared with the Limelight's sister property, The Little Nell).
Here's more reason to step into the Limelight:
Green Initiatives: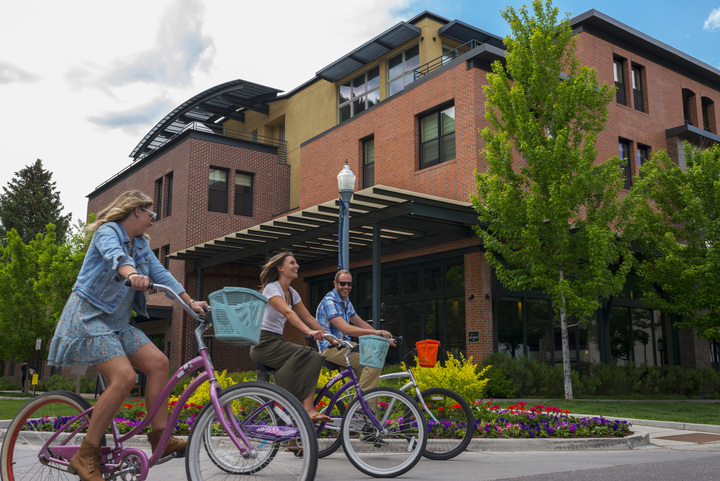 The Limelight is legit dedicated to lessening its environmental footprint by implementing various water, energy, and heating conservation measures and energy efficiency systems. Some of these include a restaurant composting program, there's timer-controlled room lights, reduced corridor lighting, smart thermostats, low-flush toilets, and low-flow shower heads.
Want more info on how to tell if a hotel is greenwashing you (employing false or exaggerated eco claims)?  Check out this handy eco-hotel checklist.
Complimentary Shuttle Service:
As part of the Limelight's eco-initiatives, the hotel has complimentary cruiser bikes in spring, summer, and fall (check out the Moonlight Rides series), as well as free shuttle service to and from the Aspen/Pitkin County Airport and around town. If you're driving, there's more good news: pricey valet fees and long waits won't be necessary during your stay. The Limelight has secure, underground self- parking for $15/night beneath the hotel; electric car charging stations are available.. There are also $5 parking permits available for residential areas around the hotel, valid for one week.
In-room amenities:
From humidifiers and free high-speed Wifi, to iPod docking stations and iPads on request, the Limelight doesn't skimp when it comes to ensuring you a comfortable, efficient stay. Check out the in-room amenities page for the full scoop.
Fitness Room and Gym Partnership: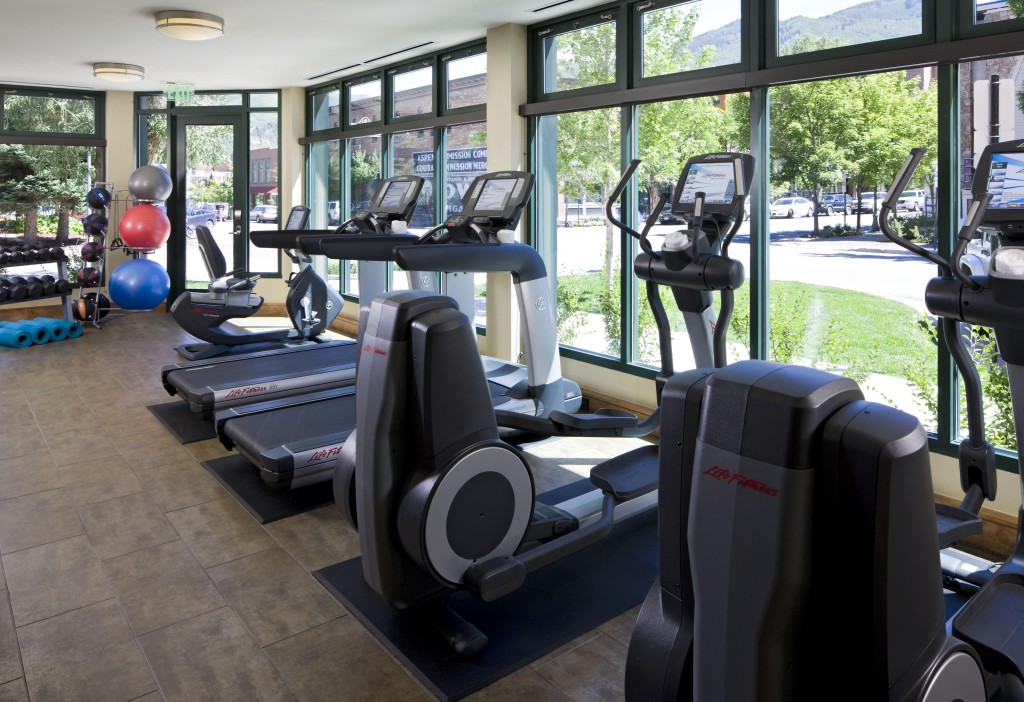 Just in case you want to ramp up your metabolism post-ski, the complimentary Limelight fitness room has a variety of cardio machines, free weights, and a stretching area. Your inner ultra-athlete may also be interested in the hotel's new partnership with Jean-Robert's Gym. Day use is $25, but Limelight will cover 50%- stop by the front desk to pick up your voucher. You're welcome.
Pet-friendly: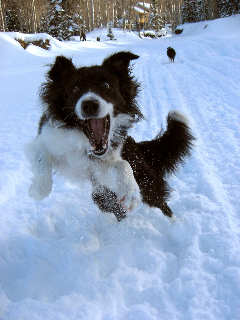 The Limelight doesn't just permit pets (for a $25 cleaning fee per animal): it welcomes them with open arms and dog biscuits. Complimentary offerings include food and water bowls/placemats and a dog walking service, should you require it. For $40, you can get a reusable bag filled with a collapsible water bowl, Limelight logo leash and Frisbee, a dog biscuit, and a bandana. Because dogs should look like locals, too.
Bonus: Wagner Park, aka Aspen's primo doggie gathering spot, is right across the street.
Ski Valet:
The aforementioned valet will store your gear in a private locker, and do the dirty work for you before and after you hit the slopes. Nice, right?
Wheelchair-accessible rooms:
Aspen has a renowned adaptive ski program, and the Limelight was the first hotel in town to have wheelchair-accessible rooms, which are also equipped with railings and roll-in showers. Thanks to the recent renovation all of the 126 rooms are more airy, spacious, and contemporized.
All-inclusive breakfast buffet: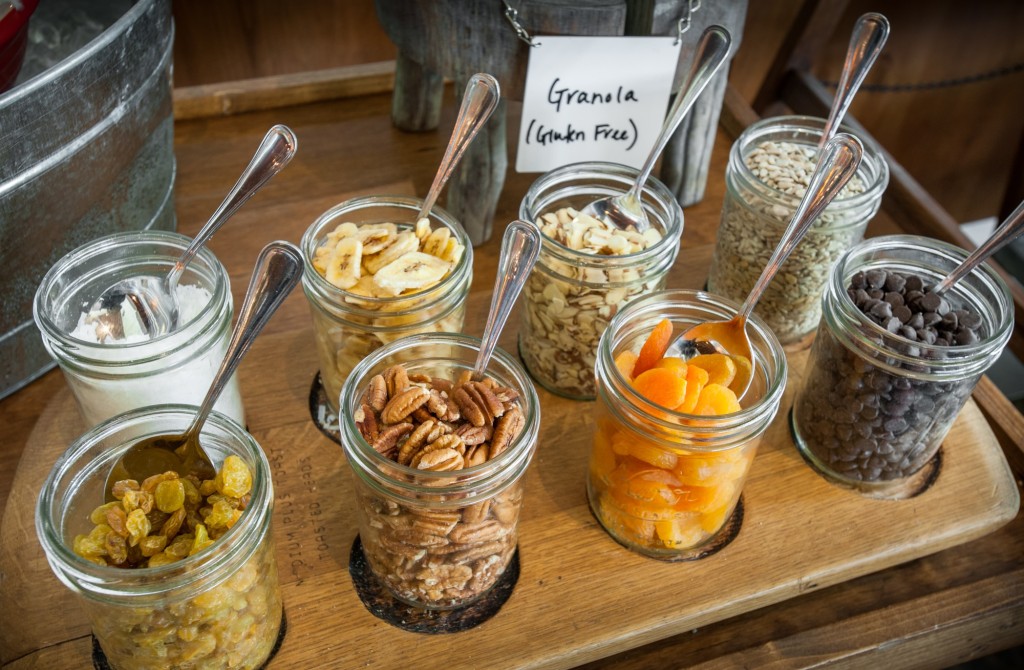 Three words: housemade granola bar. Four more words: waffle maker, pancake machine. Did I mention lox, cold cuts, housemade pastries, and hot dishes?
Food & Drink packages:
From S'mores kits, buckets of beer, and wine and cheese plates, there's a variety of food and drink options for your romantic tryst, après ski gathering, or rooftop picnic.
Ski programs:
From "First Tracks" to "Last Tracks," Limelight guests get the goods other skiers don't. If you want to get in on the freshies on Aspen Mountain, Fresh Tracks gives hotel guests get exclusive access to Aspen Mountain (in partnership with the Ski & Snowboard Schools of Aspen/Snowmass) before the gondola opens to the general public. The program is offered every Friday at 7:45am (transportation from the hotel to the gondola is provided), and limited to five guests. You must pre-register, be at least 18 years of age, and an intermediate skier/rider to participate.
Inside Tracks allows you to ski or ride with the local pros from the Ski & Snowboard Schools of Aspen Snowmass. Get on-mountain intel and performance tips at Aspen Mountain, Aspen Highlands, and Snowmass If you're looking for a small, full-day program with like-minded folks, this is it. Details, pver here; pre-registration required.
Last Tracks with Aspen Ski Patrol: Live the dream by joining Aspen Mountain's Ski Patrol on their end-of-day sweep. You'll have the mountain to yourself (in sight of the patrollers, obvs), and get schooled on how their daily operations ensure skiers' safety. You must be a guest of The Little Nell, the Residences of The Little Nell or the Limelight Hotel to participate, registration required by noon the day of. Minors under 12 must be accompanied by an adult.
Snowshoe Tours:
Not a skier? Try a free snowshoe tour of the Aspen area instead, in partnership with ACES (Aspen Center for Environmental Studies) and learn about the flora, fauna, and geology of the region. Offered most Wednesdays 10am-noon, 8 guest limit. Pre-registration required, transportation provided by the hotel.
Every Friday is Powder Day: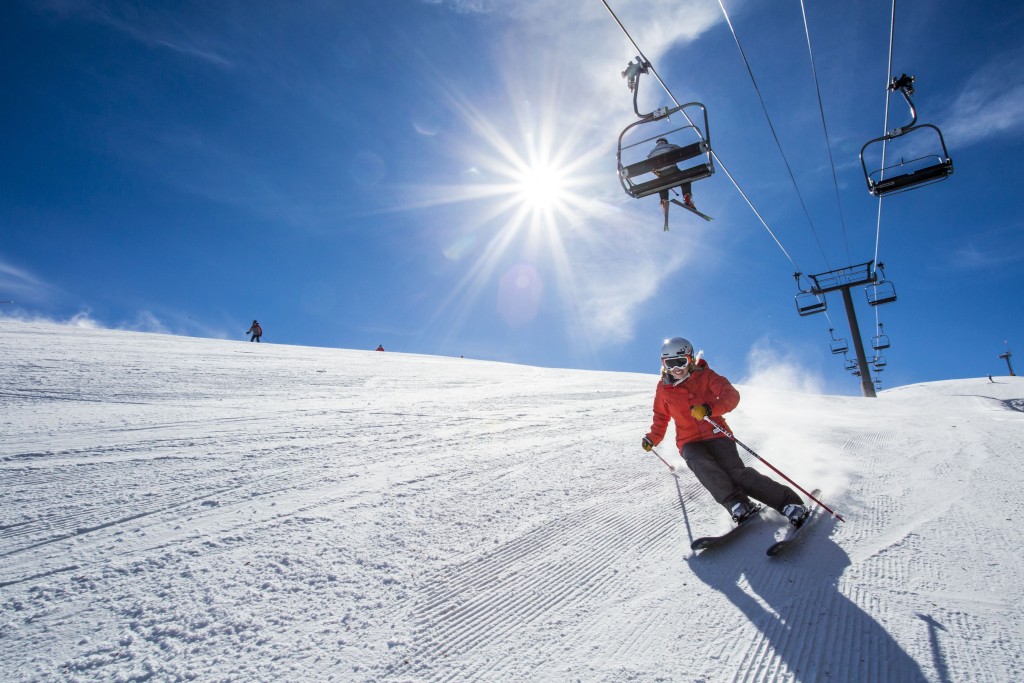 Want the back bowls and snorkel pow to yourself? Take the Little Nell Powder Cat tours to Aspen's backside with 11 other adventurers. End your sesh with a late lunch in a cabin in the Elk Mountains (included: wines specially bottled for the Nell's acclaimed element 47 restaurant). Want to go one further? Ride shotgun in one of the Nell's Bison 530 'cats on select evenings at sunset, for a behind-the-scenes lesson on how all that corduroy comes to be every morning. Cost: $100 for two people, ages five and up.
Registration for all of the above adventures can be made by calling the Limelight Front Desk at 970-925-3025.
Tracking devices:
In the summer and early fall, the Limelight offers a high-end West Maroon Pass hike package. Included, should you desire, is a tracking device that allows guest services to monitor your progress over the 12- mile pass to Crested Butte, so that there's transportation waiting for you at the trailhead. It's 45 minutes from town and trust me, you'll be very grateful to see that van stocked with water and beer awaiting you in the parking lot/