Mountain resort towns are defined by two seasons—Summer and Winter.  Endless sunshine and wildflowers of July and August beckon those seeking reprieve from their metropolises, while the snows of the darker months quicken the hearts of ski-inclined adventurers.
The communities teem with life amidst a full schedule of events and activities, filling restaurants, bars, concerts halls, parks, and chairlifts with a myriad of visitors. But what happens in between the peak seasons?
Slack, mud season, shoulder season—call it what you want to call it, but most resort town locals view it as a time to travel, and most visitors consider it a mystery not worth solving.  To either group, it is a gray area between pining for the ease of summer vacation and longing for the thrills of winter skiing. Here in Ketchum, we simply call it "Fall", and it is awesome.
Here in Ketchum, we simply call it "Fall", and it is awesome.
Ketchum lies at a modest elevation, which is conducive to pleasant temperatures well into the autumn.   Aspen and cottonwood trees hesitantly turn to vibrant gold and orange, and the smoky air of fire season is but an afterthought.  The sky seems bluer, and the stars shine brighter.  While the crowds clear out as kids return to school, the immense availability of outdoor activities carries on without a hiccup.
Biking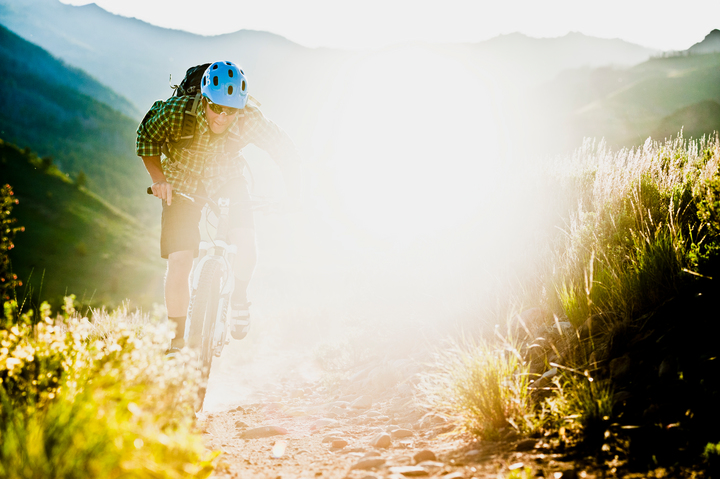 If you didn't put enough miles on your mountain bike this summer, rest assured—the best is yet to come during slack season.  Cooler temperatures mean less sweat on your back throughout the entire day, and consistent, but brief rain showers will keep the dust on the trail and out of your lungs.
Golf
The golf courses will receive ample sunlight and better moisture retention, keeping the greens green and the fairways trim.  Scheduling Tee times becomes a stress-free endeavor, and you may have the links almost to yourself.
Fishing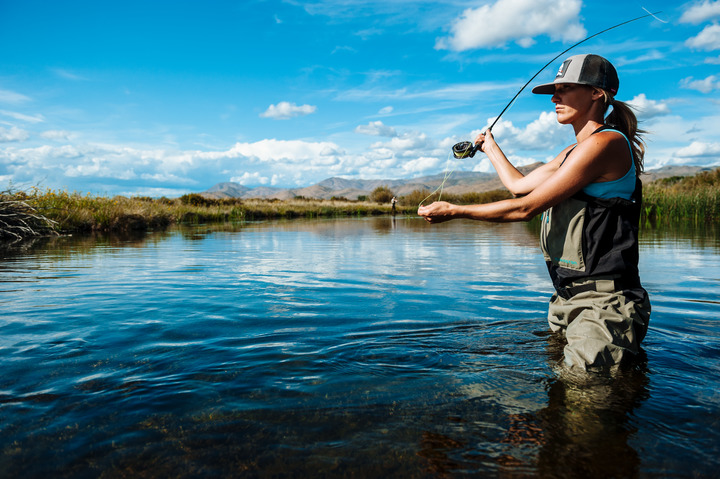 If you're still looking to catch some trout, be prepared to, well, catch some trout.  September and October offer what is arguably the best fly fishing of the year.  Cold nights and cooler days regulate water temperatures, and lower streamflows offer the easiest wading of the year.   The Big Wood River turns from a mountain stream to a cobalt boulevard lined with golden statues of cottonwood trees.  Access points are suddenly vacant, and the trout have recovered from summertime pressure and have all but forgotten how to decipher a fake fly from the real deal.  Daytime float-tubing on Silver Creek is solitary, save for the new chorus of arriving migrations of southbound birds.
Hunting
To fill the freezer, hunting season is in full swing, offering the chase of forest grouse, chukar partridge, pheasants, ducks, geese, elk and mule deer.  For guided wing-shooting, contact Picabo Angler.  For big game, consult Sun Valley Outfitters.  Tags are easy to come by, and success rates are high.
The Town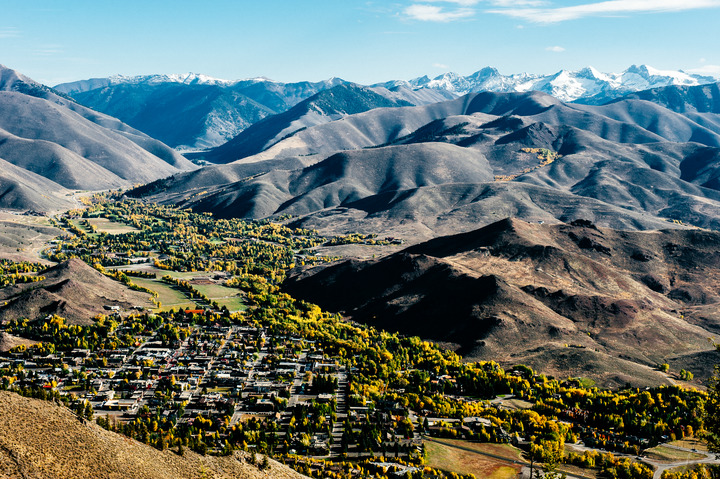 As for the town itself, the atmosphere is mellow and inviting.  There's no shortage of parking, few waits at restaurants, and minimal lines at the bars.  Most establishments stay open through shoulder season, and if they do close, it's typically just for a night or two a week.  The event calendar presses on, including two grand affairs in October—the world-class Sun Valley Jazz Festival, and the Trailing of the Sheep, during which the town celebrates its rich herding history by allowing the passage of immense flocks to shuttle down Main Street on their way out of the Valley for the winter.
Whatever it is you may love about mountain resort towns in the summer, know that you can find it all fall, here in Ketchum.  Before you know it, ski season will be here, and it just might catch you happily surprised amidst your autumn contentment.