Here is something you most likely did not know about Ketchum: this precious town didn't get its start as a ski and tourist destination. No, no…Ketchum was originally a booming mining town. Although beaver trappers had initially scoped the valley in the 1820s (which resulted in a less than fruitful bounty), it wasn't until the 1860's, when gold was discovered in Idaho's mountains, that a more settled community poured into the Wood River Valley.
In a matter of years, there were 2,000 people in Ketchum, 13 saloons, 2 hotels, 2 banks, a livery, a lumberyard, a drug store and many other amenities for residents and newcomers alike.
Unfortunately for miners, their pursuit of gold and other precious metals was relatively short lived. After the silver crash of 1893, sheep became the leading industry in the valley.
You can find some old mine shafts around the valley. If you're a fanatic, you can visit the old mining town called Custer. It's a great place for kids and families, but make sure you don't go when a school group is visiting this fall. If it's really busy, and you're even more curious about mining, head over Galena Pass to Sunbeam and follow the Yankee Fork up to the dredge. Talk about some cool history…
Here are 5 other things you didn't know you could do in Ketchum…
Bowling
Yes…hidden deep in the belly of the Sun Valley Lodge, there are six regulation-length bowling lanes accompanied by a bar. Who could ask for anything more? This is one of the Northwest's oldest bowling alleys, and it is chock full of nostalgia for the 1950's, despite recent renovation and new high-tech lanes.
This is a place where everyone can have a good time – bring your kids, your friends, your grandmother, and get ready for some good old-fashioned fun.
Dog Days in the Park
Because the Limelight knows that some folks just can't travel without their pets, they are have opened their doors to dogs of all shapes and sizes. Imagine, however, that your pup is tired of being left in the room and another trail run just isn't in the cards.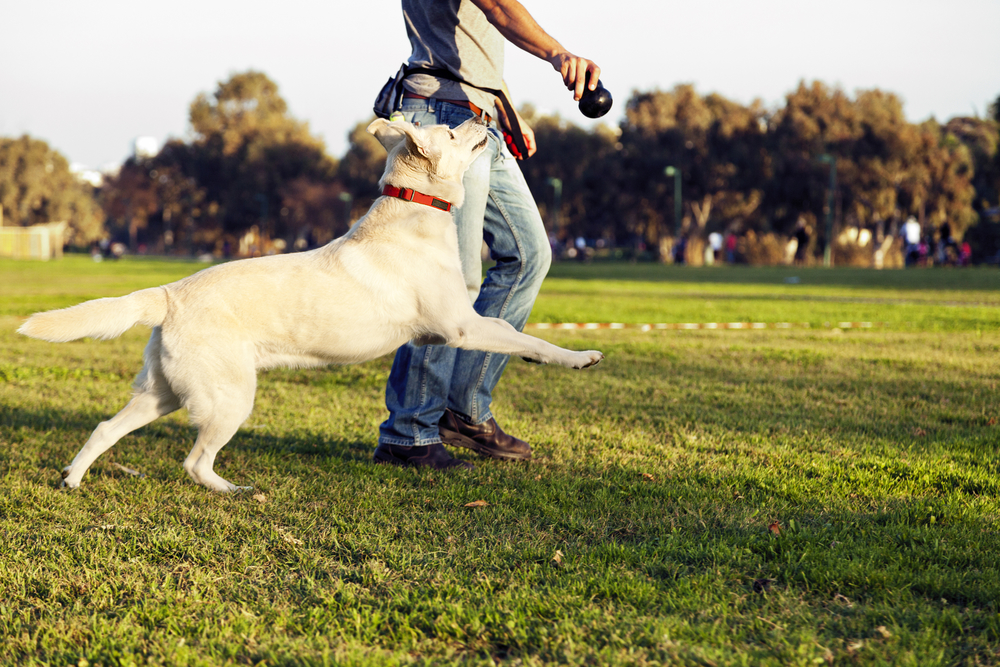 Lucky you! There is a fabulous dog park out Warm Springs road that is open to the public and their best friends. Located on the Warm Springs Ranch property, this dog park is a fun and friendly place to let your pup run free. (Note: Be respectful; it is highly advised that you bring baggies to clean up after your furry friend.)
Check out Ancient Ice Caves and Lava Tubes
If you head south on Highway 75, you will find yourself in a very different ecosystem than what you'll see from your window. There are no trees, hardly any buildings, and a few irrigated fields here and there.
If you're wondering why, all you have to do is look at the ground! At your feet, there are remnants of Yellowstone's ancient volcanic eruptions. 'A'a lava fields cover a hefty chunk of the Snake River Plain, and lava tubes filled with ice are scattered beneath the seemingly barren surface.
You'll know you've gotten to the Shoshone Ice Caves when you see the giant dinosaur being ridden by a neandrathalitic man…it's pretty hard to miss. The ice cave here is phenomenal because it has been restored. Because of poor initial planning and construction of the entryway, the heat from above ground had melted the ice formations. Now, after studying the airflow, and properly constructing an entrance that keeps the cave at 30 degrees year round, the ice is there for all to see. Don't miss this unique sight on one of your down days!
Historical Walking Tour of Ketchum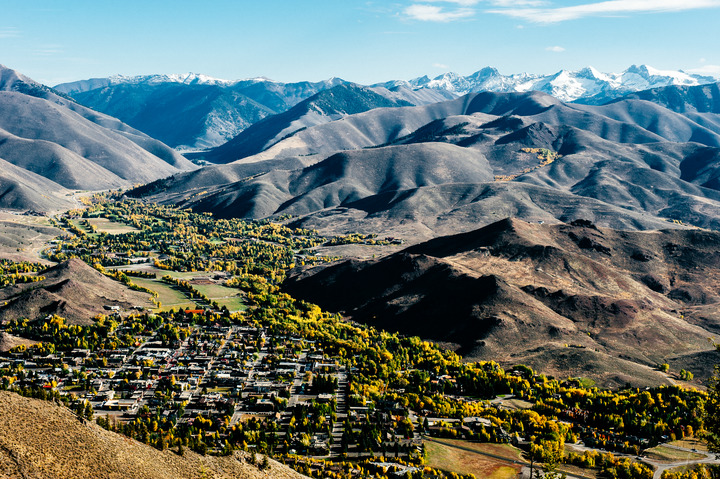 As you already know, Ketchum has a rich history of mining and ranching in addition to its legacy of skiing. As such, many of the buildings in town are historic and have fabulous stories to accompany them.
If you're having a down day, and want to stay in town, turn your shopping spree into a history lesson. The Community Library has a printable PDF of the historic walking tour of Ketchum. There are 15 different buildings, each of which played integral roles in the development of the town we now know and love. Feed your brain in addition to fueling your body!
Be like the Gunslingers of the Old West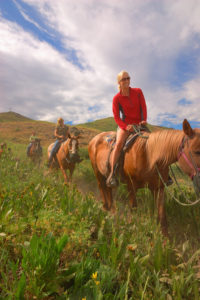 We all know how the west was pioneered…with gunpowder and horses.
Well, lucky for you, this ski town hasn't totally lost its roots in western heritage. Horseback riding is still an integral part of western living, and you can experience this first hand through the Sun Valley Stables. They offer scheduled horseback rides on the weekends, and you can book a ride by a reservation during the rest of the week until September 30.
During the winter, be sure to go on a frosty sleigh ride to a dinner out at Trail Creek Cabin for a romantic night out. If you're more of a gunslinger, stop by the Sun Valley Gun Club on Sun Valley Road. This is open to the public 7 days a week from 10am-4pm. Try your hand at trap and target shooting and see what kind of marksman you are.
There are countless things to do in Ketchum, whether you're staying for a weekend or 10 days. Fill your down days with things from off the beaten path.