We are so blessed in our little town and in Sun Valley to have both amazing restaurants and natural beauty! Sun Valley and Ketchum, ID are filled with lots of good eats that taste that much better after a long day of hiking, biking, floating, or fishing. From top-notch lunches to delectable dinners, you can certainly chow your way through here—A Moveable Feast, as longtime Ketchum resident Ernest Hemingway might have said. Denis Cote, Director of Operations at the Limelight Hotel Ketchum (and former Director of Food and Beverage), has curated his shortlist for the best spots for outdoor dining in and around Ketchum, ID.  
Best Lunch Spots in Ketchum
Great places to enjoy an outdoor lunch in the Sun Valley and Ketchum areas include:   
Best Dinner Spots in Ketchum
Amazing eats for an outdoor dinner around Ketchum, ID include:   
The Lounge at Limelight Hotel – Ketchum
The ultimate dinner experience—with a large and beautiful outdoor patio, daily Happy Hour from 4-6pm, and live music from local musicians starting at 5:30pm—The Lounge at Limelight Hotel promises a fun and memorable evening. The menu changes seasonally and The Lounge has some of the best pizzas in town! There is also an amazing line up of draft beer and craft cocktails to be enjoyed. 
Best Picnic Spots in
Sun Valley area
If you're looking to enjoy the great outdoors in a more intimate way, a hiking picnic is a great option. It is always nice to take delicious snacks on one of the beautiful hikes around the Sun Valley area something as simple as cheese & crackers and fresh fruits will do the trick. Always carry plenty of water to stay hydrated and check the weather forecast before heading out. 
Some vetted picnic spots include: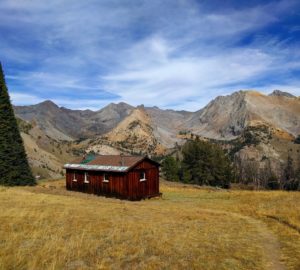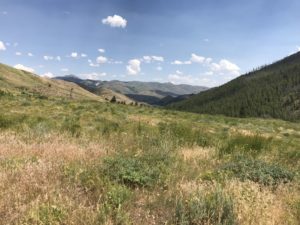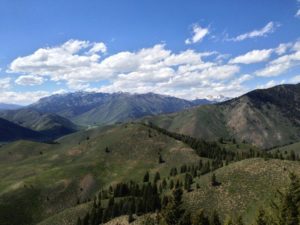 If you're looking for less of a trek but just as good of a spot, there is a beautiful area just a short drive north of town: Sun Peak Picnic area with an easy pull in by the Bigwood River for day use. Pull a chair by the river and enjoy a book while listening to the soothing sound of the river! 
Make Limelight Hotels your
 Base
 for Adventure
Limelight Hotels has hotels in Aspen, Snowmass, and Ketchum and provide the perfect launchpad for outdoor adventure year-round. No matter where your hunger takes you, we hope you get to experience all Ketchum has to offer—from scenery to eateries.  
*Author bio: Denis Cote is the Director of Operations at the Limelight Hotel Ketchum, he was on the opening team for the hotel as the Director of Food and Beverage. He has an incredible know–how for making a place work. That allows him to optimize staff and operations and have them ladder up to the ultimate goal, the guest experience. Denis is a strong leader who often jumps into the fray make it happen. His IG handle is @deniecote888.