Let's be honest. This was a brutal year for America, and it's time for a fresh start. If politics and other events have left you too over it to usher in the New Year like a rock star, you've come to the right place. Yes, Virginia, you can have a laid-back New Year's Eve. Here's how to do it, Aspen-style.
Do Fondue
Melted cheese, bread and wine- it doesn't get much more alpine than that. La Creperie du Village is my fave spot to indulge, thanks to a rustic, cozy atmosphere that replicates a French ski chalet. Make it more festive by ordering a bottle of Champagne (the real deal).
Netflix and toddy
Whether you cozy up in front of the fire in your condo, hotel room or at one of the public places around town, the ski town-appropriate way to celebrate is with a hot toddy in hand.
No fireplace of your own? I love the hearths at The Shadow Mountain Lounge at the St. Regis Aspen or The Living Room at the Hotel Jerome for a mellow vibe; for serious Aspen-centric people-watching, try the Limelight's sister hotel, The Little Nell.
Go Nordic
If you're over amateur night at the bars, try a moonlight snowshoe or cross-country outing instead. Wherever you go, be sure to let someone know, and take lots of layers, the requisite safety gear and a map- if you're a novice, stick to groomed trails around town and bring a headlamp. It's still New Year's Eve, so don't forget the flask.
Jingle all the way
Instead of busting a sweat yourself, let a team of horses do the work. An afternoon or evening sleigh ride to Pine Creek Cookhouse for lunch or dinner is an Aspen tradition. Reservations required.
Soak
Hangover or no, an afternoon at the spa will cure what ails you. There's no shortage of independent and hotel spas in the Aspen area, and the latter usually offer day passes. My pick is the tranquil and stylish Viceroy Snowmass spa and amenities, which includes a luxurious soaking pool ($15 for hotel guests, $35 for public entry). The spa menu has a distinctly outdoorsy bent, from "Ski In/Ski Out" express treatments to the dreamy, 120-minute Sami Zen Ritual.
If you're on budget, pay a visit to Penny Hot Springs, a natural geothermal spot in the Crystal River, just north of mile marker 55, on Highway 133 near Carbondale.
Fireworks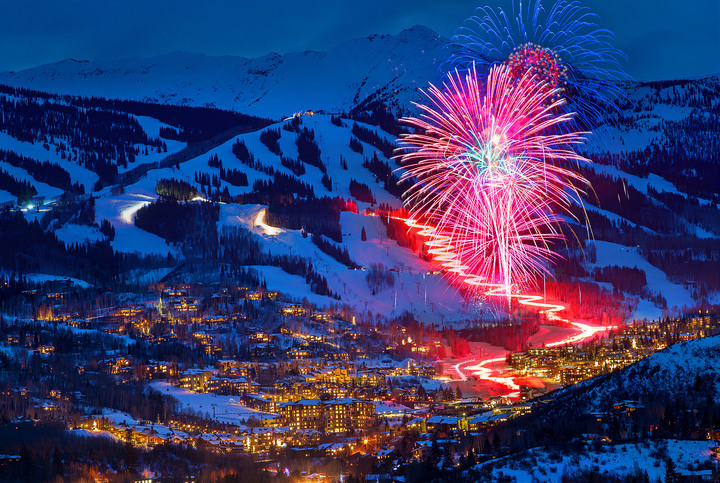 The annual fireworks display at Aspen Mountain is worth planning your evening around. There's two shows, at 8pm and 11:59. The best things in life really are free.
Stroll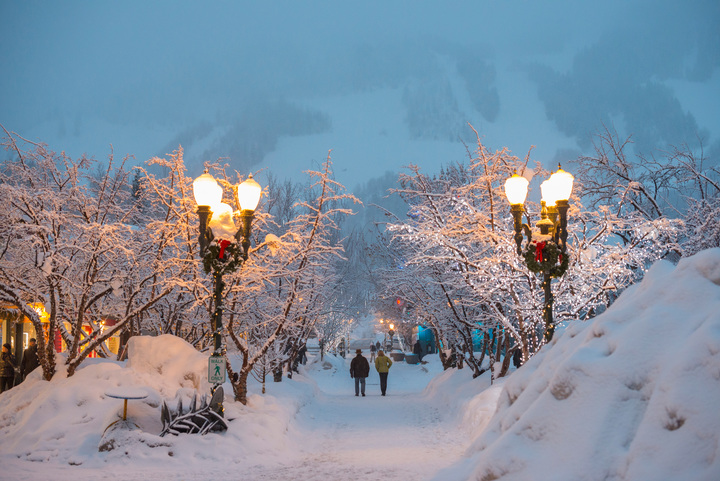 If, like me, you enjoy architecture, this is the best time of year to go for a late-night meander. Bundle up, and take in the fairy lights on the trees and decorations festooning downtown's historic Victorian homes and businesses and end your walk by warming up at the Cooper Street fire pit.