One of Aspen's best kept secrets? In my book, it's the many private dining options that exist around town. Whether you're celebrating a 40th birthday, feting a Bachelorette, or in town with a business group, there are options for every group size and budget. Here are our favorite options for private dining in Aspen. 
Bosq
My favorite new restaurant is the wildly popular Bosq. Founded by renowned local chef Barclay Dodge, Bosq has quickly become the go-to for Aspen's movers and shakers. On any given night, I find myself rubbing elbows with a very attractive crowd of people with jobs ranging from real estate to owners or our top salons and retail stores.
Bosq is cozy and intimate, making it the perfect spot for a birthday party. It seats 40 guests and the menu can be tailored to your friends' preferences. If it were me, I'd pick from the delectable appetizers and give everyone a choice of one or two entrees. I'm a vegetarian, but I keep hearing that Bosq has the best cheeseburger in town, so beyond Chef Barclay's gourmet specialties, you may want to order up around of burgers and fries.
Cloud Nine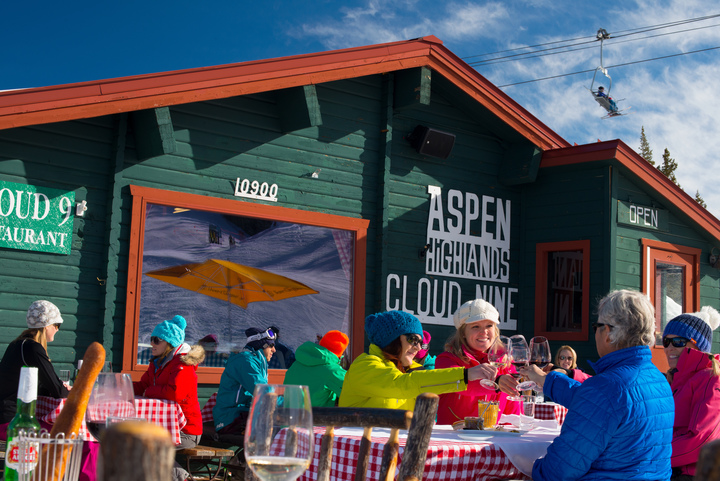 If you want to go truly above and beyond with a dinner that's as unique and over the top as Aspen, then listen up. Aspen's famed alpine bistro Cloud Nine can be booked for private dinners. Accessible only by snowcat in the evenings, you will automatically be treating your guests to a once in a lifetime event. If Cloud Nine sounds familiar, that might be because you saw the video of Seal singing there at lunch last year, or the photos of Will Ferrell popping bottles over New Year's.
You'll meet at the base of Aspen Highlands for a cup of Gluhwein (hot, spiced red wine that is the après ski drink of choice in the Alps). From there, you and your guests will get cozy with blankets in the snowcat that take you to the restaurant. The space seats 50 and the menu can be tailored to your group, just make sure to order raclette and fondue if you want a true alpine experience.
Caribou Club
For a larger group, the Caribou Club is the way to go. Buying out the entire club means that you can accommodate up to 400 guests. If your group isn't quite that large, they have 5 dining rooms that can be tailored to your needs. The Caribou Club is a legendary Aspen institution, and for good reason.
The service is stellar, the food superb, and the only thing that beats the food & staff if the people watching. You do have to be a member to host an event at "The 'Bou," but the weekly membership fee will be well worth blowing your guests' away with a spectacular evening.
Our Humble Abode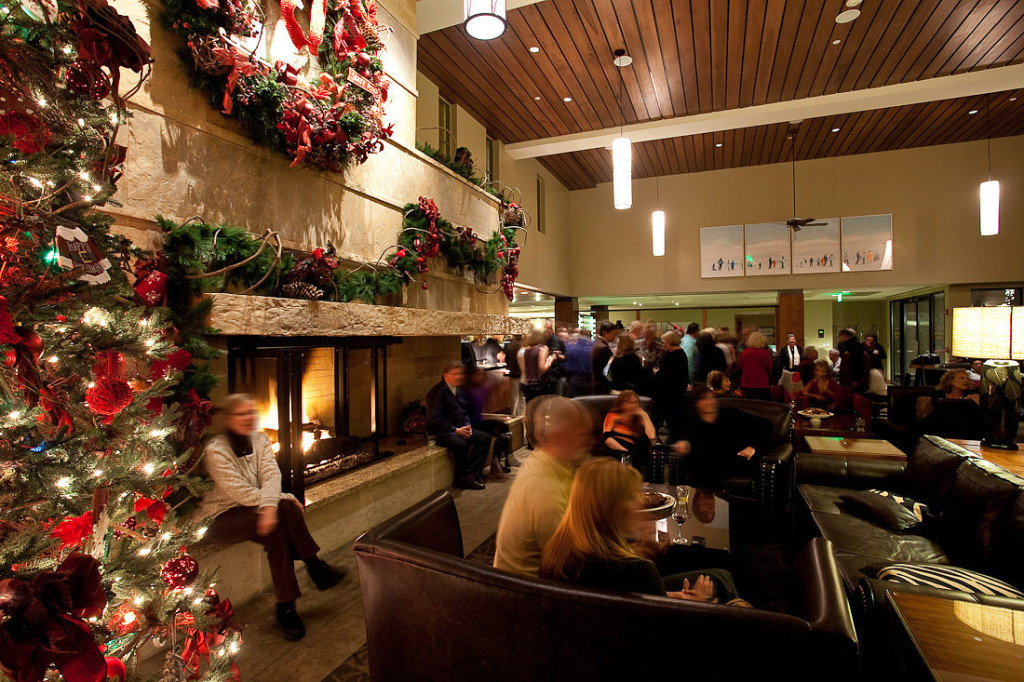 Here at the Limelight, we also have multiple private dining options for business meetings and weddings. You can keep is casual with LOUNGE-inspired brick oven pizzas, or create a more custom menu with catering. Simply give us a shout.