2016 was a very good year for us at the Limelight Hotels. The addition of the "s" to the end of our name is a big part of why we loved 2016 so much. The Limelight Hotel Ketchum is Sun Valley's newest luxury hotel property and we are officially open for business! We're so excited to have a second place to call home, especially because it's in another storied ski community. Like Aspen, Sun Valley is on the Mountain Collective ski pass, so take that into consideration when planning your next trip.
We started December with some amazing powder days which really helped send 2016 off with a bang. And after a long day on the slopes, the Limelight Lounge continues to be the place to be for a drink by the fireside, live music, and apres ski snacks.
Happy New Year!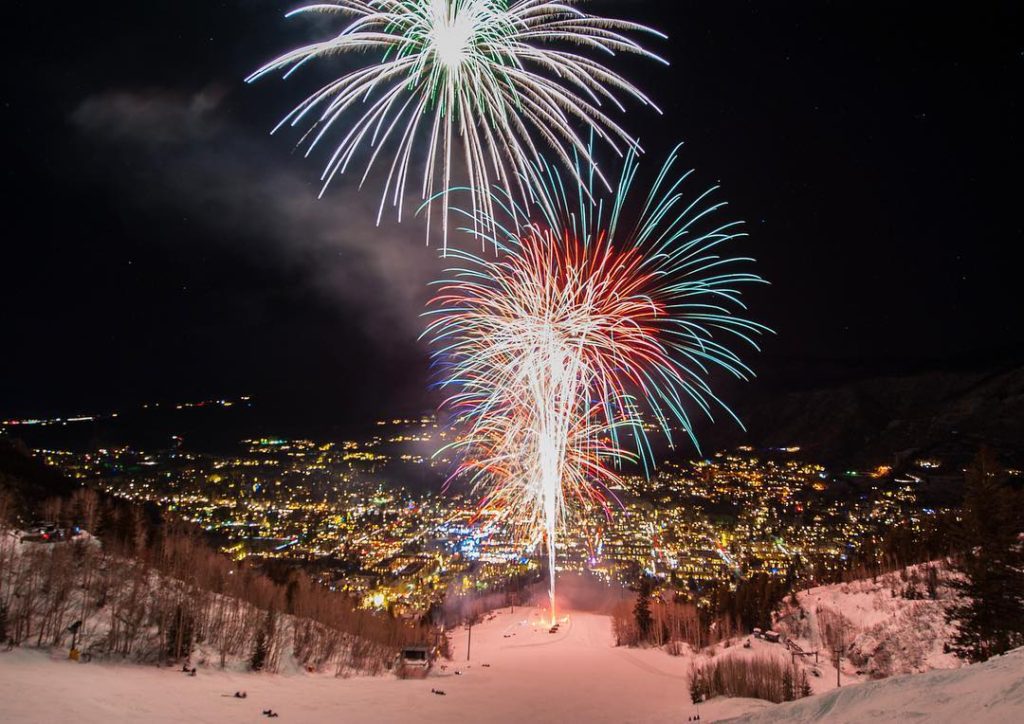 I spent New Year's Eve dancing the night away at the Limelight Hotel Aspen. My friends who own Aspen 82, our local TV station, partnered with the Limelight for an unforgettable New Year's Eve celebration. The party was aptly named and themed "Champagne Dreams."
Thanks to the Limelight Aspen's prime location, we had the perfect view of the 8:00 pm and the 12:00 am fireworks for Aspen Mountain. There are few images more awe-inspiring than Aspen Mountain under an epic fireworks display.
The hotel was decked out and you could see our colorfully lit, balloon-filled two story lobby from across town. Once inside, the dance floor was the place to be, but the open bar and fully-stocked appetizer buffet were also high up on my list of priorities. A top shelf bar is a necessity at any Aspen party, but I do have to say that the Belvedere vodka sodas and Moet & Chandon midnight toast really elevated this fete.
All images courtesy of Aspen 82
My favorite DJ, DJ MayFly was on hand spinning her signature playlists and documenting the evening with her camera. Only in Aspen, where all the locals have two jobs, can you find a DJ who moonlights as the event photographer. May had a lot to capture at the party because the crowd was a who's who scene of Aspen's young, attractive professionals. At any party, and especially a New Year's Eve party, the crowd matters as much as all of the other details combined. Kudos to Aspen 82 and the Limelight Aspen for pulling off an event with such a unique, fun vibe.
2017
My New Year's resolution this year is to ski more. It might sound like an obvious choice, but there's no better way to disconnect from technology, shake of the stress of the day, reconnect with nature, and enjoy quality time with friends than by heading out to the slopes. Happy New Year to you!
Limelight Hotels look forward to hosting you and your family and friends in 2017; browse our specials and amenities, it's time to treat yourself to a ski town getaway!