Part of Ketchum's appeal is the 'work hard, play hard, then play harder' mentality that locals and visitors share.
Whether you work during the day and play on the weekends, or work at night to play during the day, there's no lack of camaraderie when it comes to understanding why people of all income brackets and professions who live and visit here want to feed their wanderlust by exploring the mountains around them.
That's the work hard-play hard part of the equation. The "play harder" component of the Ketchum mindset often involves a liquid debrief at one (or, depending on the day, some) of our good ol' fashioned bar and grill establishments where no one needs a reservation to sit down.
All you need to get in is a hankering for a cold drink – though a craving for french fries doesn't hurt either.
Having a beer and a burger in Ketchum's beloved watering holes is arguably just as fun as the activities you'll pursue beforehand. The bars are buzzing with chatter and laughter, and it's hard to not get on board with the happy vibes during happy hour in this town.
Lefty's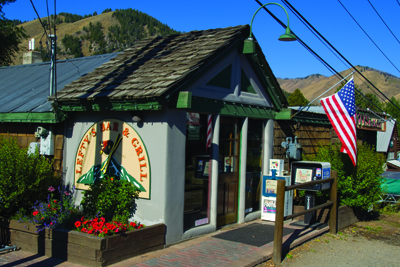 Lefty's Bar and Grill is a town favorite. It's been open since 1993, and has done nothing if not supplied patrons with consistently good food, good beer, and good memories.
If you and your crew are hungry and thirsty, this place won't disappoint. There are 13 draft beers (which you can order in two sizes, small and very large), 30 bottled beers, and a solid selection of wines by the glass. All beverages are complemented by a basket of Monkey Fries, burgers, hot sandwiches, and a dish from the kids menu which will fill the bellies of the whole family.
You can't go wrong on the patio at Lefty's either. On a warm day, it's the perfect spot to sip down your beverage of choice and bask in the afternoon sun while you get your fill of good laughs. If you're a sports fanatic, Lefty's has 6 HD-TV's inside (and DirectTV), so it shouldn't be hard to find your favorite sport and kick back.
Grumpy's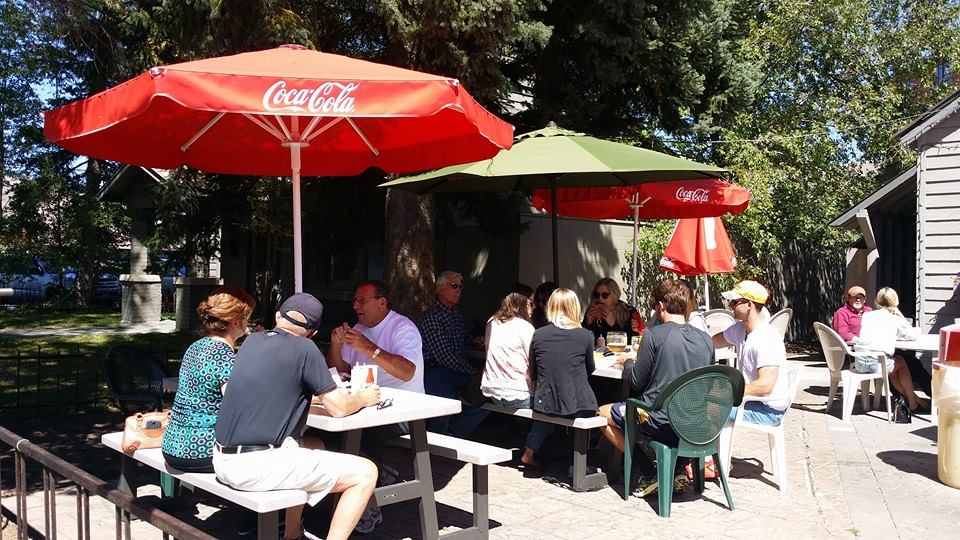 "Sorry, We're Open!" is the sign that greets you at the front door of one of Ketchum's most loved bars. Grumpy's was started in by two professional ski bums in the 1970's, and it has been flipping burgers and pouring beers for visitors and locals since. With a commitment to being an unpretentious establishment, little value is placed on what you do for a living here and a high value is placed on having a good sense of humor, and a laidback attitude.
Once, a bartender was overheard saying, "We serve everyone from Tom Hanks to Town Drunks," and that's the truth. If you're looking for a good time in a cozy nook, this is the place. Come grab a 32oz schooner full of beer (or a regular beer if you can't handle the big guy), play a round of pool, and sit on the patio and laugh the afternoon away.
La Cabanita
Have a craving for something south of the border, you say? Look no further.
La Cabanita is a restaurant that you won't find on the beaten path, and it is destined to bring you a belly full of joy. There's no bar to cozy up to here, but there is a warm patio, and a welcoming, unassuming atmosphere inside if your skin is feeling a little crispy. Get a bomba of your favorite Mexican beer, and order whatever tickles your fancy off the menu. Don't be afraid to try something new either – you can't go wrong with your selection. With reasonable prices and big portions, consider your meal an investment – it'll feed you for two days if you make it last. This is a hidden gem in Ketchum, and you won't find another place like it in town.
The Cellar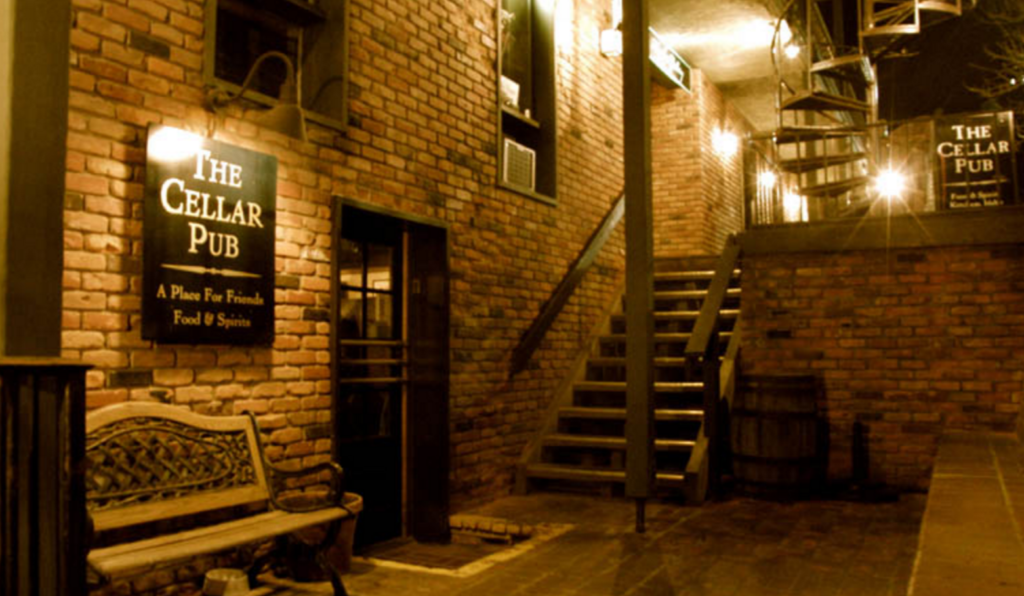 If you're not craving a tall, malted beverages, or you prefer cocktails to beers, The Cellar Pub is the place to go for an afternoon wind-down. With a full bar, a solid wine list, and a selection of draft and bottled beers, they have a drink for everyone.
They also serve food that caters to a broad palate. Want fish and chips? You get fish and chips. Want organic beef or lamb sliders? You get beef or lamb sliders.  Vegetarian? Try the most reasonably priced organic salad town can offer. Don't let the fun stop with afternoon snacking though; stake out a table, and let your liquid debrief run late into the night.
For more foodie picks, check out some of our other favorite watering holes.