Are you tired of your friend's shredding stories? Would you rather sit by the fire? Do you just need a winter off? Don't worry – we get it. Not everyone comes to Sun Valley to ski. Luckily, there are plenty of activities for those who prefer spending their days off the slopes. In addition to leisurely mornings with brunch and rosé, here are a few winter activities in Sun Valley — no skiing required.
Ice Skating in Ketchum
One of Sun Valley's most romantic and fun past times is ice skating in Sun Valley Village. Their outdoor rink is beautiful and easily accessible – on the backside of Sun Valley Lodge. There are skates for rent, but feel free to bring your own if you have them! All skill levels are welcome to join in the fun. You can also schedule lessons for your whole family and become pros in no time. 
Snowshoeing in Sun Valley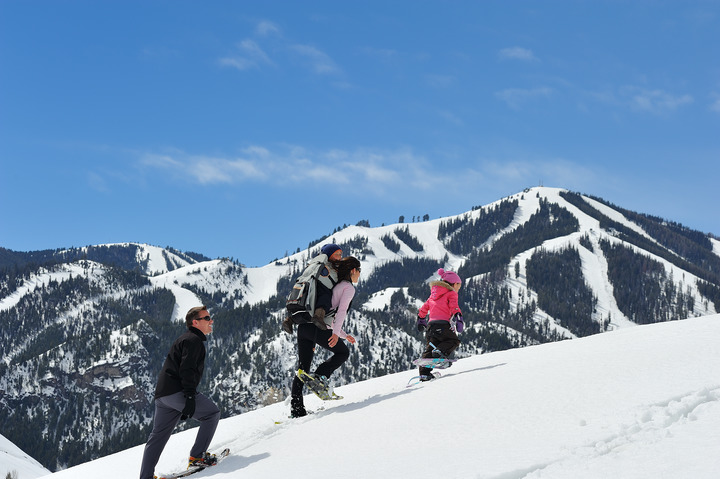 Snowshoeing in and around Sun Valley is unbeatable. You'll get the same kind of exercise as your friends or family who are ripping down the mountain, without worrying about people zipping past you at high speeds! Check out our post on snowshoeing trails around Ketchum for more information.
First Thursdays: Gallery Walks in Ketchum
First Thursdays (gallery walks in Ketchum every first Thursday of the month) are a big deal in town. The local galleries pull out the stops and are open to the public with wine and appetizers for those who wish to partake. If you miss First Thursday, never fear! The galleries are still open to interested parties throughout the winter season.
Culinary Exploration: Ketchum's Restaurant's & Bars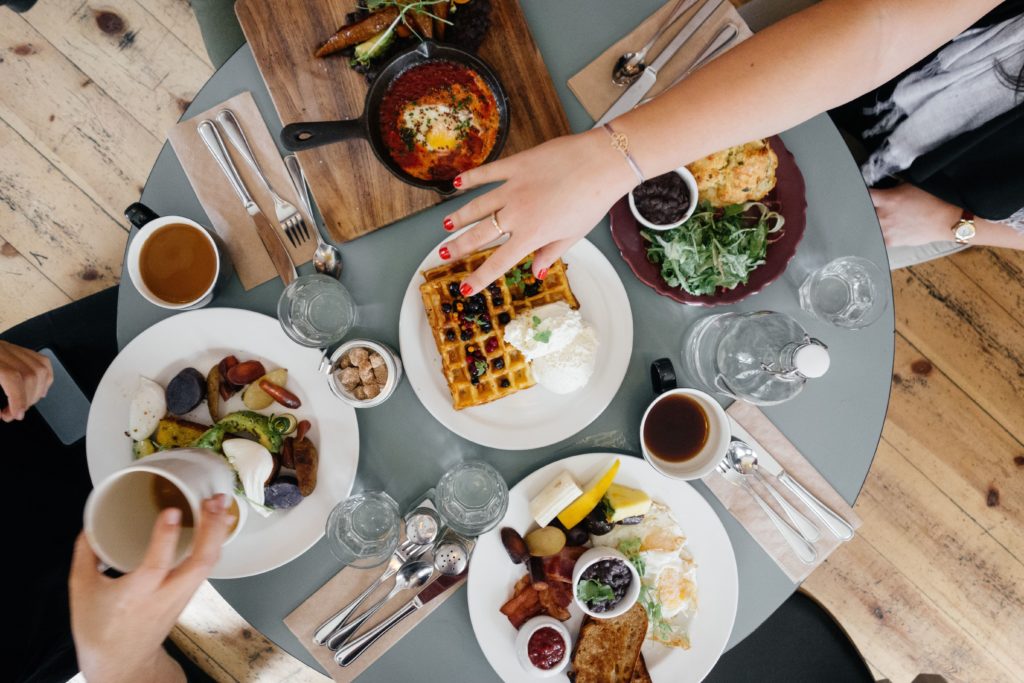 One thing that Ketchum takes seriously is its food culture. For a small town, we have excellent diversity in dining choices – from sushi to classic steak and potatoes and everything in between. We also have some great watering holes ranging from downhome dives to classy cocktail bars. Check out the best bars in Sun Valley here
Soak in Sun Valley's Hot Springs
If you would rather hang out in a hot pool of water, but be surrounded by nature instead of lounge chairs, you're in luck! Ketchum is in the center of one of the most luxurious hot spots in the lower 48 and is home to a great many hot springs for your soaking enjoyment.
Relax at the Spa, or Yoga
There's nothing like a day (or week) that's dedicated to self-care and love. Treat yourself to a massage, or a spa treatment at Zenergy, or one of our many salons in town. If you feel like you need extra attention or have an acute issue arise, contact Integrated Bodywork for a seriously deep and beneficial massage. Or if you're in need of some meditation and restoration, check out the drop-in yoga classes that Sun Valley has to offer.
Snowmobiling on Galena Pass
Try your hand at snowmobiling! Over Galena Pass at Smiley Creek, you can rent a snowmobile and access over 170 miles of groomed trails. You also have the opportunity to have a guided off-trail adventure to the southeast of town in Fairfield, ID located at the base of the Soldier Mountains. Here, you can access 200 miles of groomed trails.
Take in the Scenery of Sun Valley
Sun Valley is in the perfect spot to inspire creativity, connect with nature, and come home with landscape souvenirs. The valley's very own Kat Cannell has provided a guide to photographing Ketchum that can help even the most amateur photographers capture something stunning!
When in doubt, you can always go for a walk. Ketchum is surrounded by beautiful mountains, and even a jaunt down the bike path can do the mind and body good. And there's always a drink and a snack in the Limelight's Lounge (we'll call it getting a head start on aprés!).
Book a ski-free vacation and hotel in Sun Valley today.