Aspen is one of the best places in Colorado to test your photography skills. With its famous peaks, world-class skiing, and charming town, there are countless opportunities. So where do we start?
We recently sat down with Jeremy Swanson, a professional photographer in Aspen, to get some pointers about capturing photos, whether you're an amateur or a first-time-in-Aspen professional. He's been living in the valley since 1999 and photographing for Aspen Snowmass since 2005 so he definitely knows a thing or two. Let's hear some of his Aspen photography tips!
Kelsey: First things first. Give us your advice on Maroon Bells.
Jeremy Swanson: "The Bells are beautiful anytime. If you show up, you'll get a good photo, but the best time is sunrise. What's cool about Maroon Bells is: since they're 14,000 feet, they'll be sun-kissed before the valley. Unfortunately, you won't be alone–there are tripods and cameras everywhere, but it doesn't diminish the experience. It's worth getting up for.
Summertime, if you want to get up early (5/5:30 am) when light hits the peak. It'll stay with you forever. "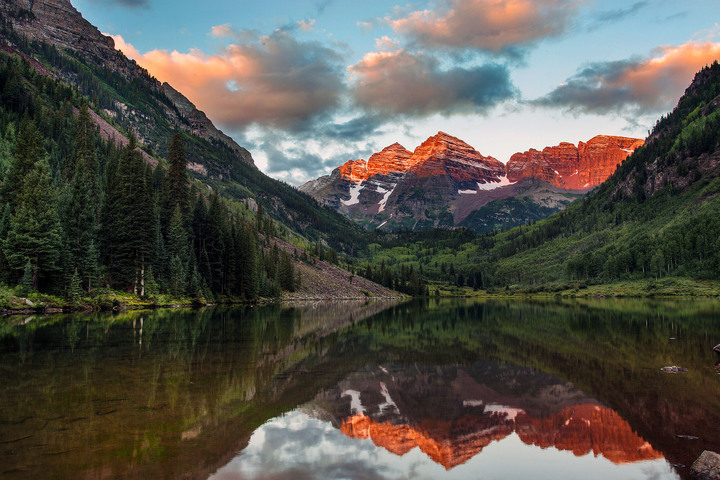 KA: Is there a best time of year to photograph Maroon Bells?
JS: "It's hard in the winter since they don't plow it, so getting there is a full production, but it is worth it. In the summer, it's easy; only a matter of getting up. If you're staying at the Limelight, give yourself about a half hour to get to Maroon Bells and set up."
KA: What's your favorite mountain to photograph?
JS: "The most fun for me to shoot for skiing is Snowmass Mountain because some terrain is above treeline and there are alpine lakes. AMF and Gowdy's runs (map) are fun to shoot on. They're all pretty tough–double blacks–but they're not the scariest. What's fun about them is that they're so beautiful. If you have a bluebird day with fresh snow, it's like being in the Alps or The Canadian Rockies.
Even easier to shoot is Highlands. Just take two lifts to the top of the mountain (Exhibition & Loge) and stand on the deck. It has the craziest views of Maroon Bells, Capital Peak, Highlands Bowl– you can get a sweeping view of everything."
KA: Are there are "secret spots" you recommend photographing?
JS: "Everything in Aspen shoots well in the morning, but for people that like to sleep in, Capitol Peak is a great place to take pictures in the evening. You can mountain bike up during the summer. It's a real neat place to get to, and you won't have a bunch of other people to share with.
"Another easy one is the Rio Grande Trail. It's an old railroad route that follows the river. There are a million opportunities there; many cool places to stop, and you'll have the whole place to yourself. It's plowed or groomed in the winter."
KA: Where's the best place to capture Aspen?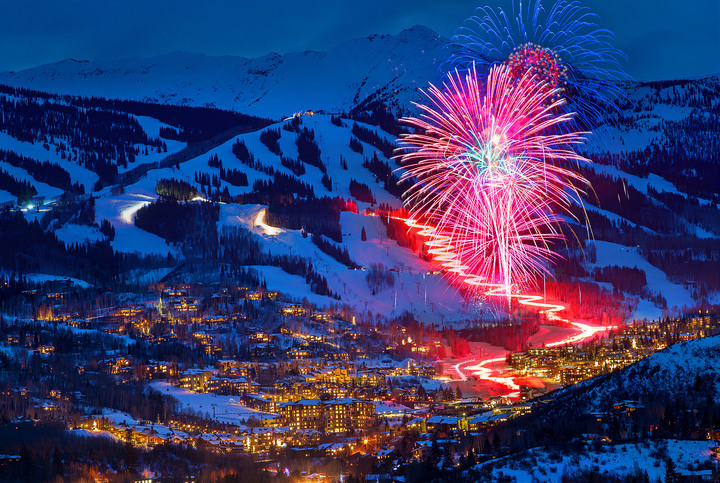 JS: "Red mountain. It's across the valley from the ski hills. The best time is dusk when the town's lights start to come on.  Go to the Hunter Creek Trailhead or drive up hunter creek road. Pick your way up the road (but don't trespass). What's even better is when there are fireworks– which happens pretty often throughout the year. This is an amazing place to go watch the fireworks with the mountains in the background. You can get crazy good pictures."
KA: When should we photograph the fall colors?
JS: "Fall colors move around a little bit each year, but late September you can count on them hitting their peak. Plus, right around then, there may be crisp white snow on the peaks. I recommend Castle Creek Valley. There's an old ghost town called Ashcroft and you can get abandoned mining buildings with colors and fresh snow."
KA: Favorite thing to photograph?
JS: "A powder day. It's so fun to get out there with great riders and a few inches of snow. That blanket of untouched white snow, having your friends carve through it, throwing it up in the air, hooting and hollering. The pictures look beautiful, but they don't do justice to how much fun people are having out there on those days."
KA: What's your favorite photo you've ever taken?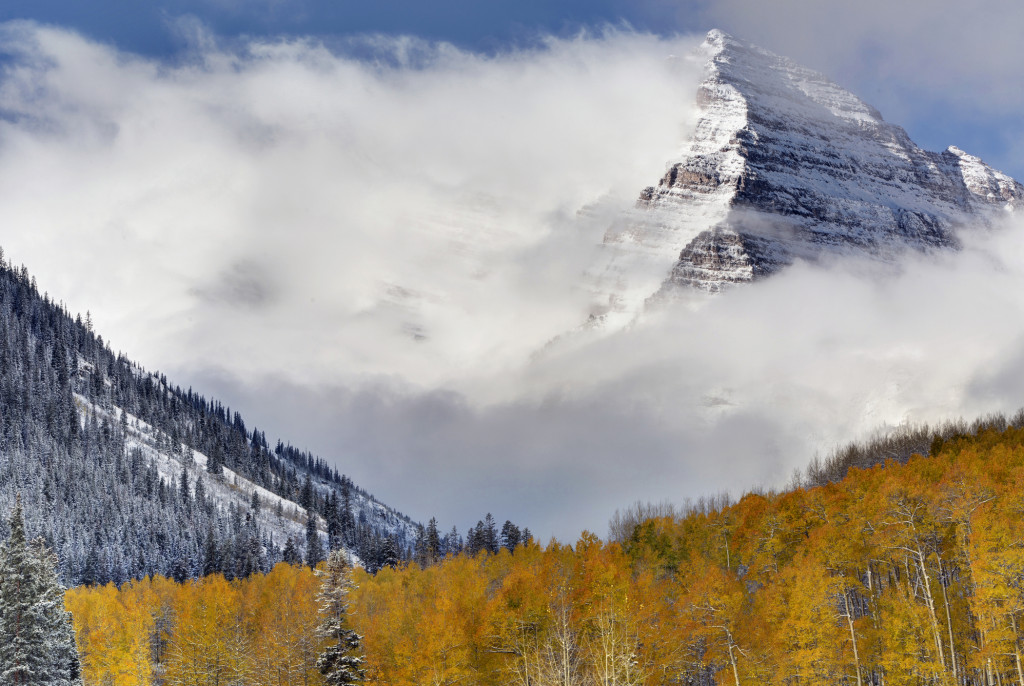 JS: "Once I spent the night at headquarters on the tip top of Aspen Highlands in the fall. We drove up the maintenance road, up to the patrol so we could be in place at sunrise.
While the picture is special, the memory is more. Sleeping on the floor, waking up early so we could be in place. The sun rising, crazy colors in the clouds, yellow leaves in the valley."
KA: Any last tips for us aspiring photographers?
JS: "People worry too much about their equipment, but you can get great pics with your camera phone, a point and shoot, anything in your pocket. Sharing the memories is the most important, so use what you've got- don't worry about flipping your iPhone out.
"The best camera in the world is the one you have with you."
I can get on board with that. Hopefully, this helped you plan your photo sessions during your next trip to Aspen.
And if you want to keep tabs with Jeremy's work, follow him on Instagram.