Aspen is in the final stages of preparation to host its 15th X Games. The Superpipe at Buttermilk- site of the actual competition and many related events- is being buffed out; the scaffolding is up. Hotels valleywide are booked out (laggers should check out AirBnB and Couchsurfing.com for last minute crash pads), and bars are finalizing drink specials. It's a hardcore weekend of cutthroat competition amongst the world's best young extreme snowsport athletes, as well as round-the-clock partying, live music, and sneaking in runs between the action.
If you're out of the X Games demographic or need more convincing, here's my top five for why you should check out the action. And hey- regardless of your age, please drink (or ahem, toke) responsibly, use the local bus system (which runs late during the Games), and remember: it may not be your town, but we have to live here. Act accordingly.
The Limelight is Aspen's Ground Zero for all things X Games
From lodging and après ski to live music, parties, and events, this is the place to be when the comps are over and you're gearing up for a night on the town. Take advantage of the killer happy hour specials, including $10 wood-fired pizzas to order and discounted beers and cocktails.
It's Not Just for Kids
There are still plenty of Aspen après ski joints and late night spots that cater to the post-millenial crowd, and in honor of the X Games, they offer great deals on food and drink. Check out The Red Onion, Zane's Tavern, and The Square Grouper (which has HDTV and live music, as well as food service until 2am). Tip: the late night lines are forever, but post-revelry slices at New York Pizza are a must.
Mingle with World-class Athletes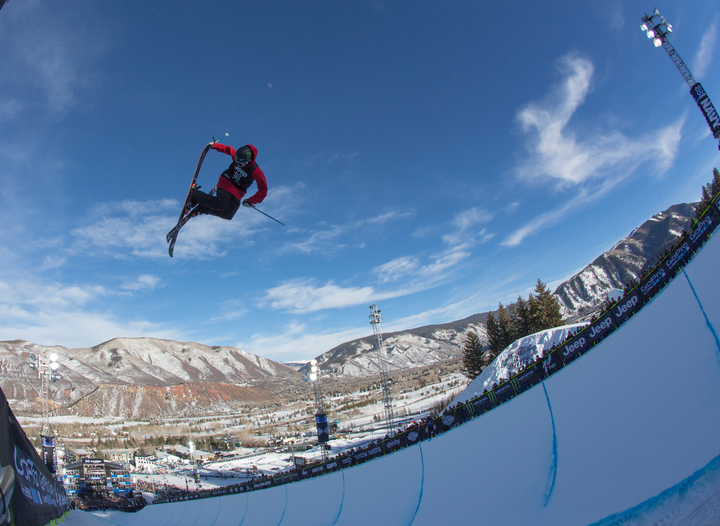 Unlike the Olympics, the X Games is more of a unified weekend (but the athletes include the likes of past Sochi medalists Torah Bright, Gus Kenworthy, and Sage Kotsenburg) in which you can meet competitors or at least see them around town cutting loose. Kenichi is a prime spot for sushi and X Gamers looking to unwind and catch up.
There's Amazing Live Music
The Buttermilk Mountain Stage and Belly Up are hosting nighttime concerts: this year, it's Nas, Twenty One Pilots, Run the Jewels, deadmau5 and Kygo (click here for tickets). The Belly Up is largely sold out because a lot of locals attend, so nab those final few tickets.
There's a Sport for Everyone
From Women's Ski Slopestyle and Men's Superpipe to increased adaptive events like the Special Olympics Unified Snowboarding Finals Mono Skier X and Snowmobile Sno-Cross Adaptive comps, there's an event sure to interest you. Even if you're not a big snow sports enthusiast, seeing these twenty-somethings compete up-close is exhilarating and inspiring. As always, the X Games in Aspen never fail to delight.