I'm a self-diagnosed sugar addict. 
In a perfect world, I'd start my day with a croissant smothered in Nutella and continue on through to any one of the delectable desserts I'm going to outline below. After almost a dozen years living in and around Aspen, I can safely call myself an expert in this subject.
Now, proceed with caution –or at least go for a big hike– before indulging in this tour de deliciousness.
The Traditionalist
If you're a traditionalist, save your sweet tooth for Jimmy's. While the restaurant is known for steaks and Jimmy Yeager's own crab cakes, its dessert menu stands on its own. The desserts are paired with after dinner cordials, ice wines, and martinis. Yet the most classic offering is the Jar of Chocolate Chip Cookies paired with a cold glass of milk. The seven cookies are enough to serve the whole table, but if you're eating with a smaller group, you won't regret bringing your leftovers home in a doggie bag.
Chocolate Lovers
Chocolate lovers need to look no further than Cache Cache with its Chocolate Mousse Parfait. It may seem like the perfect treat to split with a loved one. Let me warn you against that.
You'll want to savor every rich, decadent bite yourself. The mousse is layered with fresh whipped cream and a brownie-like substance that provides a satisfying, chewy texture to this menu offering. I've eaten at Cache Cache many times, and I honestly can't tell you one other item from the dessert menu. The mousse is that good.
S'mores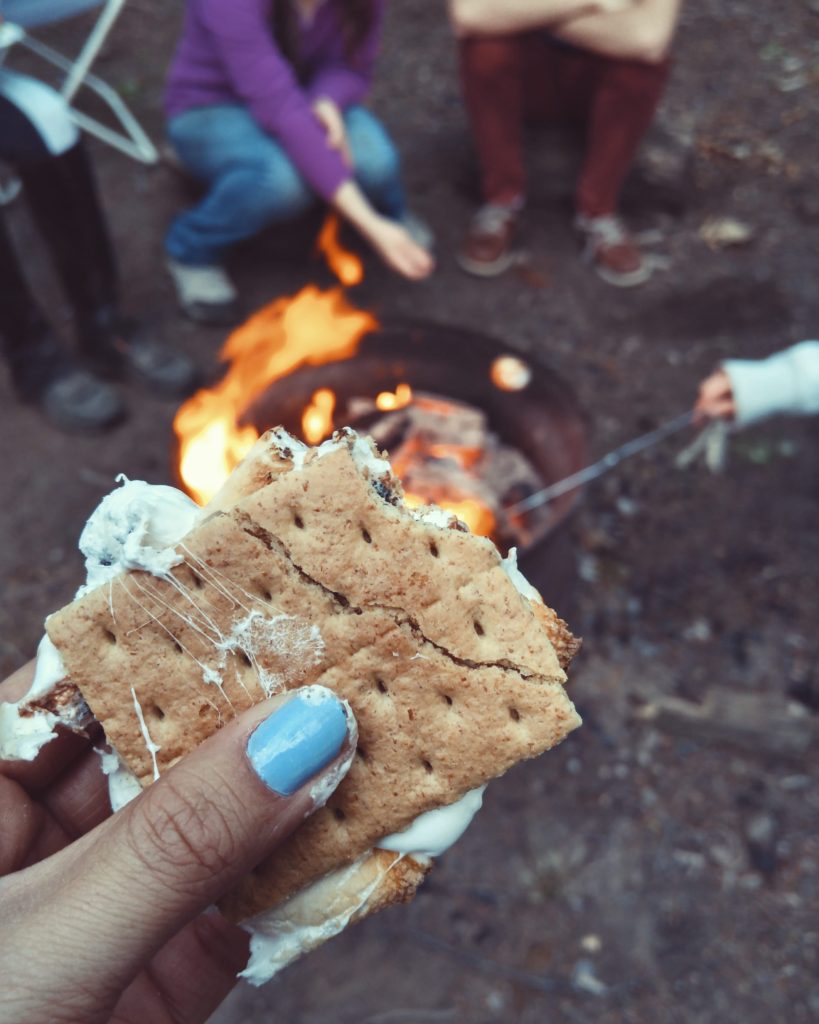 Diners with kids, or who are young at heart, should head to the Limelight Hotel's Lounge for my favorite of their dessert offerings: s'mores. (Does it get much more Colorado than s'mores?) At the Limelight you'll get to make your own, making the perfect experiential dining experience for your family. Didn't have a chance to go camping this summer? Or went camping every weekend but you'll be in Aspen in the dead of winter? The Limelight has you covered.
The Health Conscious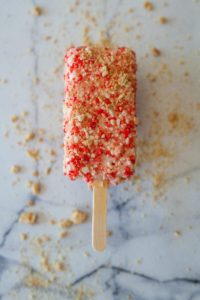 I also want to recognize that the health conscious among us have needs. Fortunately, Spring Cafe popped up a few years ago with desserts that can work with any diet. We're talking gluten-free, dairy-free, vegan, and so on. The offerings change regularly so swing in any day to see what they have to offer. 
Extra points for those of you with enough self-control to count one of their nutrient-dense smoothies as your "treat" for the day. You're the people who keep lapping me up the Ute Trail.
Disclaimer: this list is not meant to be inclusive of ALL the wonderful desserts that Aspen's eateries have to offer. I encourage you to seek others out yourselves. An honorable mention has to go to Main Street Bakery where you can pick up a beautiful cake, locally sourced pie, and any number of breakfast treats to take home and share with your loved ones (or save for yourself).