Did you know that the Limelight Hotel is expanding? This past summer we broke ground in Sun Valley, Idaho, specifically in downtown Ketchum. If you haven't heard of Ketchum, we highly suggest taking a trip there. With daily/weekly flights to and from Denver, Los Angeles, Seattle, Salt Lake City and San Francisco it's accessible, charming, and small– not to mention the home of world class skiing.
With the addition of a new Limelight Hotel, we also wanted to offer Limelight Residences that mix the art of ownership and awesome amenities. These residences aren't complete (yet), but we recently sat down with our realtor to ask questions and give you the inside scoop. Let's get to it.
KA: For people not as familiar with Sun Valley and Ketchum, can you tell us about the town and lifestyle?
"Old town Ketchum is the heart of Sun Valley. Ketchum has everything: great restaurants and bars, a motion picture house and more. Downtown Ketchum is really fun, lively, it's where all the action is… like being in Aspen but on a smaller scale."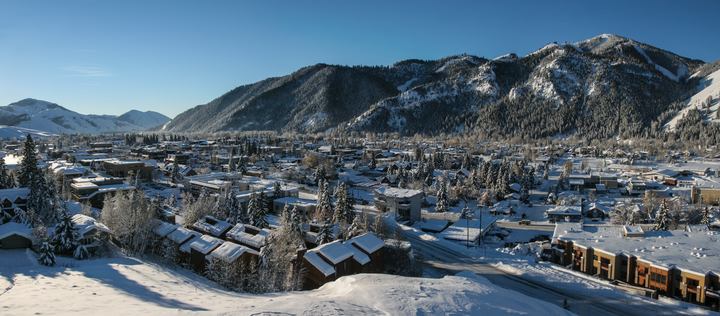 And the vibe of the town?
"Ketchum has an interesting ethic and vibe. Because [the resort] was started by a smaller family, it's [Ketchum] a very low key town. It's not a town where people are very ostentatious, big homes are tucked away. You have no idea who the guy next to you at the burger joint is, it's very understated, purposely so. You don't make a fuss out of people, you respect their privacy, and everyone feels comfortable.
"Something about the Limelight really fits Ketchum."
Where are the future Limelight Hotel & Residences in relation to the town and mountain?
"The Limelight is less than 5 minutes [drive] to the lift, less than 5 min to Sun Valley village. It's right on Main Street, the first thing you come to. Basically, cross a stream and the Limelight is right there on your left when you come to town."
Okay so tell us more about the actual residences
"There are 14 residences under construction. One of my favorite features is the fact that these residences are on the 4th and 5th floor of the Limelight which mean[s] completely unobstructed views. They've also got nice terraces and balconies, which most residences and hotels don't offer.
"The units themselves have a high level of finish with things like subzero appliances, heated bath floors, two temperature wine fridges, and great hardwood floors."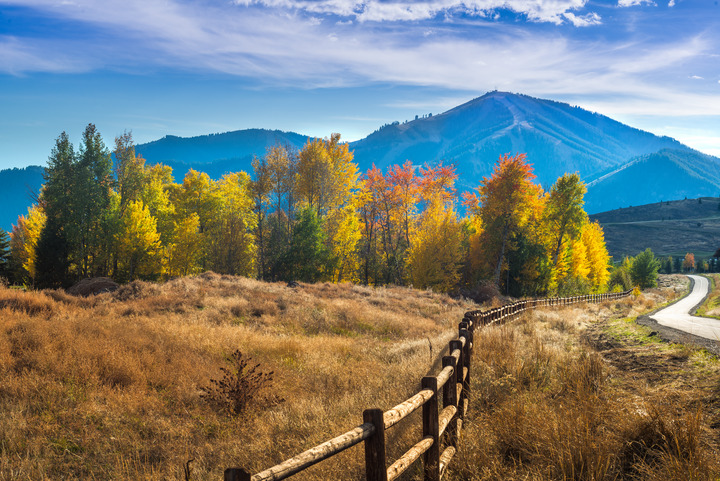 Are the residences furnished?
"No, but furnishings are available. If you want to have one fully furnished, (including china, glass, linens, etc) you can. Limelight offers a warm contemporary feel with rich fabrics. Entirely contemporary motif."
In your opinion, what makes these residences so special?
"In Sun Valley, there aren't that many options. People love the idea of coming on vacation and everything is taken care for them. The Limelight has a wonderful LOUNGE bar area, wonderful menu, and they have entertainment 5 nights a week. It will be popular with the locals which is fun for the residence owners–being part of the community fabric."
Tell us more!… about the amenities residence owners get.
"Just like in Aspen, the amenities are plentiful. This includes a swimming pool, hot tub, fire pit, full breakfast, ski lockers, and fitness center. The hotel will pick you up from the airport, will shuttle you to lifts, has bikes you can borrow to cruise the town and an overall fantastic staff."
What about renting?
"With renting, owners will have a few choices. They can rent on their own, let the Limelight handle it, or depending on number of bedrooms, rent out half of their residences. All of these options allow owners to make revenue with their properties."
Anything else we should know?
"The Limelight is not a serious hotel– It's a fun hotel. High energy, happy, great place to be. A little informal, a little relaxed. Limelight has a great niche for the people that don't need it to be too serious."
If you're interested in a Limelight Residence (aren't we all?) contact Dick Fenton.