Much like pointing your skis down a rutted-out line of moguls, planning a holiday ski vacation can be tricky. Whether you're an annual skier, making the trip year after year, or if you're a first-timer, unsure of the difference between telemark and slalom, ski vacations require a lot of planning, decision-making and, dare we say it, money. The sooner you can begin making travel arrangements, the better.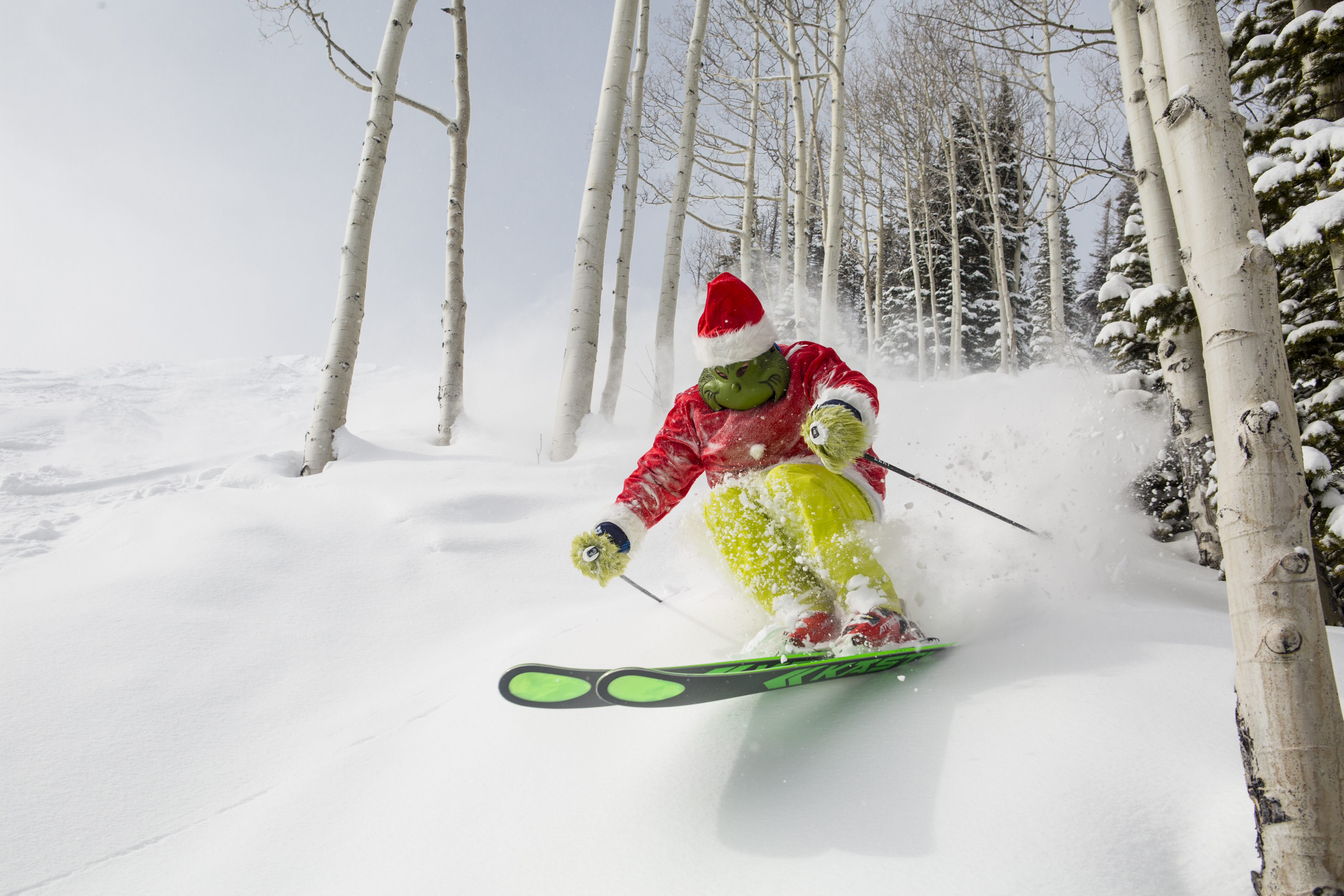 Find Your Group
Begin your ski trip-planning foray by first organizing the guest list. While it can often be difficult to lock down a committed "Yes" or "No" from friends and family, rest assured, if you finalize the group members early, subsequent items will become much easier.
By squaring away the number of friends, family and tagalongs that will be making the trip, important essentials such as rental car accommodations, room-bookings, dinner reservations and snowcat tours will go much smoother once the headcount is agreed upon.
Determine a Budget
Only after the guest list has been agreed upon can the budget begin to take shape. And let's be upfront here, the exact X's and O's of each days' expenses are virtually impossible to forecast. Regardless of budget size, this critical planning requirement will help everyone involved organize their wallets accordingly.
Crucial items to consider include, but may not be limited to the following:
Lodging
Lift Tickets or Multi-Day Passes
Equipment Rentals
Food and Beverage
Rental Car + Gas
Souvenirs + Entertainment
Choose the Destination
For some of the best skiing and softest powder in the lower 48, we're unabashed fans of Aspen, Snowmass and Ketchum. Snowfall averages are sublime in Roaring Fork Valley and Sun Valley, respectively, so even the most seasoned skiers will be impressed with Colorado-based Aspen, Snowmass or Idaho-based Ketchum.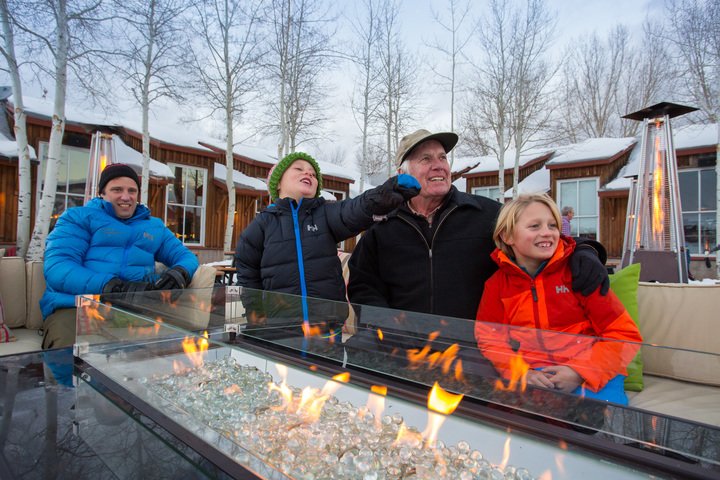 But we'd be remiss to not mention iconic locations such as Whistler, British Columbia, Niseko, Japan or Chamonix, France. If budget permits, there are few better reasons to stamp the passport than a ski trip abroad!
Pick a Time of Year
We know what you're thinking. Winter, right?
Look closer and you'll find snowfall can vary significantly month-to-month and, secret's out, spring skiing can be legendary. Depending on which mountain you choose, some Rocky Mountain-based resorts have been known to stay open as late June. Sunscreen, anyone?
It is also worth noting, organizing a holiday ski trip a few weeks' before or after the actual Thanksgiving, Christmas or New Years' season allows for shorter lift lines and more untouched powder. Spring skiing provides better goggle tans, more patio time and the rare chance to participate in dual-sport days. Hello, mountain biking!
Book in Advance
By now, you've established the ski group, selected the destination and budgeted accordingly. It's time to book!
Lodging – It may go without saying, but check early and check often when searching for great lodging specials. At The Limelight, we routinely offer

special offers and seasonal specials

across all of our locations. Skiers can often find added discounts when reserving a block of rooms for multiple nights. Specials often exist for 4 or more nights or even 2-3 night stays. Check often!

Transportation – Whether it be rental cars, ridershare, private planes or personal vehicles, it's critical to walk through transportation options with your ski group. The sooner one can work through the transportation logistics of travel, the better. Fortunately, The Limelight can help. Our team provides guests with complimentary concierge and shuttle service from Aspen/ Pitkin Sardy Field Airport to the hotel.

Ski Gear – The Limelight Hotel has the benefit of housing the excellent Four Mountain Sports shop at our

Ketchum, Idaho

location, so if you're headed our way, you're in luck! But for other locations, we can't help but recommend trying to get ahead of ski gear rentals. Call the local shop, reserve online and search for coupon codes. Deals are out there to be had if you plan early and book your equipment in advance.
Grab Your Lift Tickets
After all of this planning, the holiday ski vacation has become a reality and it's time to purchase lift tickets. Or maybe multi-day passes? Perhaps it's more cost-efficient to purchase a season pass?
Whew. These are all options that should be weighed and considered. For those willing to invest the time and research, you can save a bundle by planning ahead. Nearly every resort will have helpful ticketing agents on staff to walk through the different lift ticket and pass scenarios with you.
Bonus: Find Other Activities & Scout the Apres Scene
And lastly, we encourage ski vacationers to take the time to plot their apres ski routes and identify other local activities when the ski legs need a rest. After a long day of turns, few things are more satisfactory than a refreshing beverage beside an outdoor, slopeside fireplace or a relaxing evening at a spa.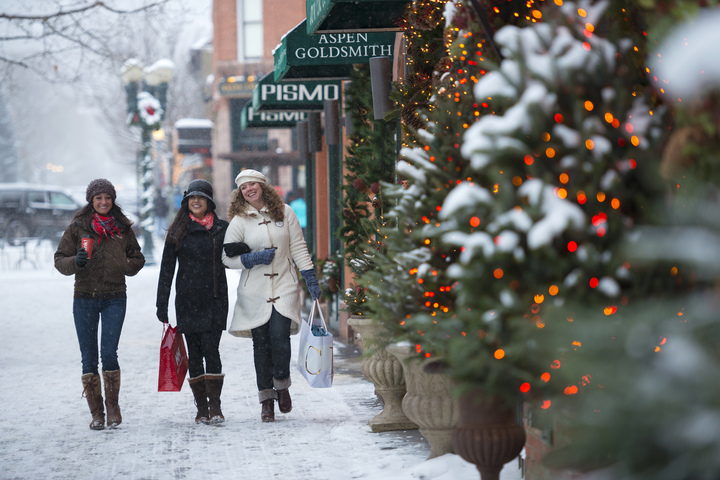 If you're headed to Aspen, Snowmass or Ketchum, contact The Limelight Hotels to help plan your next holiday ski vacation. Come join us!