Packing for a trip to the mountains necessitates careful planning, no matter what the season. Whether you're an outdoor warrior or a sedentary sightseer, a summer visit to Aspen requires specific items to provide protection from the high-altitude sun (and rain, wind, or even snow….you can never be certain what the skies will bring on a given day). With that in mind, I've put together a carefully curated packing list to see you through your Aspen vacay, from hiking, biking, and rafting to sipping a cold one.
Lightweight waterproof jacket or shell
As the saying goes in Colorado, "If you don't like the weather, wait 10 minutes." Even the most stunning bluebird summer day can turn into a monsoonal downpour. Besides the precautions you need to take when engaging in outdoor recreation (the rule of thumb is hit the trail early, before the storm clouds move in), it's critical to be prepared in order to prevent hypothermia or heat exhaustion. Ventilation is key; look for lightweight protective garments specifically designed for highly aerobic pursuits, like the Tantrum Hooded Jacket or Whirlwind Hoody from Outdoor Research.
Base layers (yes, even in summer)
In a mercurial climate, it's important to have layers you can shed/put back on, in order to keep your core temperature regulated during the sweat/cool-down cycle. Says Keith Anderson, VP of Marketing for Ibex Outdoor Clothing, "Merino wool is the versatile four-season fiber that continually offers benefits, especially in summertime. It also allows you to pack less, and get more from your outfits." Bonus: it's surprisingly stink-proof, and easy to sink-wash. Also consider sun-protective garments like those made by ExOfficio.
Active-wear shorts and pants
I've trekked in cut-off jeans by necessity, but I don't recommend it. Invest in a pair of nylon hiking or biking shorts or merino running shorts; pants should be similarly lightweight and breathable (yes, they're dorky, but if you're tight on space, convertible versions that zip off at the knee are useful multi-taskers).
Appropriate footwear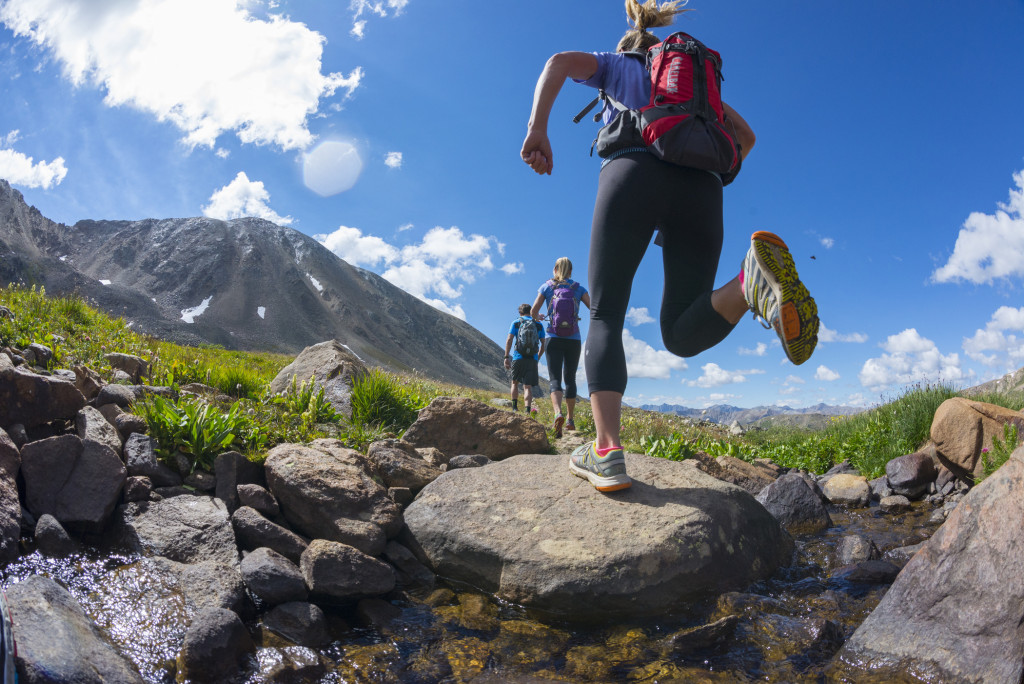 You'd be amazed by how many women attempt to hike in heels, street sandals, or flip flops (men are guilty of the latter, as well). Just….don't. Even if you're on a tight budget, invest in a pair of cheap running shoes, which still provide better traction on the trail and in the water (you need to keep your feet protected from rocks, branches, and other debris). Otherwise, I recommend a good pair of trail runners (unless you're hiking or backpacking on some serious terrain, you don't need actual hiking boots) and a pair of water shoes like those made by Keen or Chaco.
Sun hat, sunglasses, and broad-spectrum SPF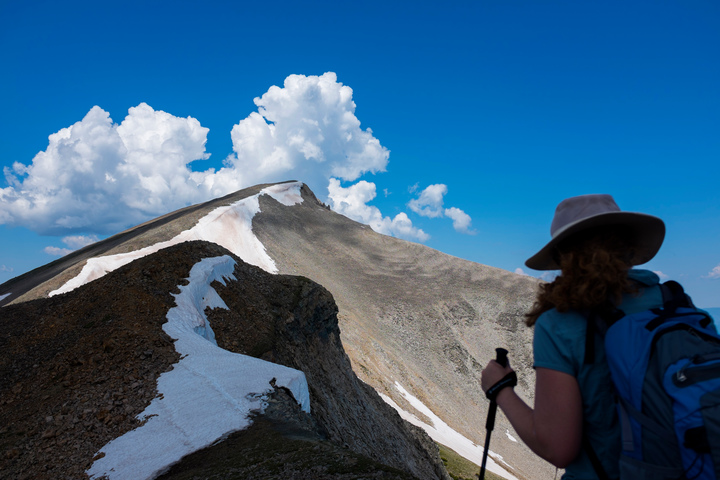 Even if shopping is your most strenuous activity, the sun is far more brutal at 7,900-feet. Keep your skin protected and prevent heatstroke if you're on the trail by wearing a brimmed hat (preferably one that extends least three inches around).
Good-quality sunglasses are a must: spring for polarized lenses to protect your eyes from glare and be sure there's some wrap-around, as well. When it comes to your skin, it's all about using broad-spectrum, high-SPF sunscreen, reapplied every two hours, per American Dermatology Association recommendations. Because resembling an old suitcase is never a good look.
Swimsuit
If you plan to do anything besides a dip in the pool, invest in a suit that can withstand activities like paddling, tubing, SUP, jumping off rocks at Devil's Punchbowl, or dipping into hot springs.
Out-and-about attire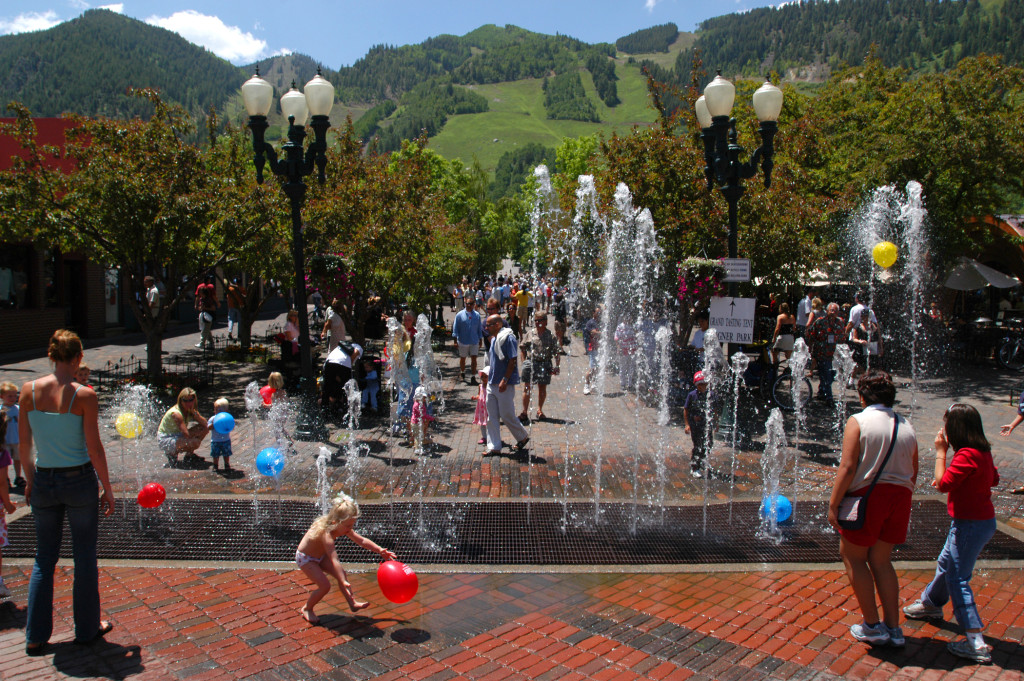 Like all mountain towns, Aspen's sartorial code is ultra-casual. Leave the heels and sport coats at home, and opt for jeans, stylish sneaks or sandals, and a button-down or nice tee for a night on the town. Don't forget a light jacket- it can get seriously chilly once the sun sets.
[booknow]