I am a sleeper. My friends make fun of me for needing a minimum of 9-10 hours of sleep to function. Once the lifts have shut down after the winter season, it's my time to turn off the alarm on my iPhone and enjoy lazy weekend days. When I do finally wake up, I'm always starving, and I go straight into brunch mode.
If I'm eager to get my day started, I have a few quick go-to spots.
One is Peach's Corner Cafe. It's located on the corner Galena Street and Hopkins Avenue. I know some locals who spend the full day at Peach's–the people watching is THAT good. Last summer instead of texting my friend Cara, I'd walk the few blocks from my office to Peach's where I knew she'd be sitting at a perfectly positioned table on their patio working away on her next big idea. The menu at Peach's is so good that you really can't go wrong, but their Open Face breakfast sandwich is to-die-for. The combination of bacon and local peach butter (alongside eggs, arugula, and balsamic) might seem unconventional, but it is a homerun. They're also known for perfectly brewed coffee and an assortment of cold-pressed juices.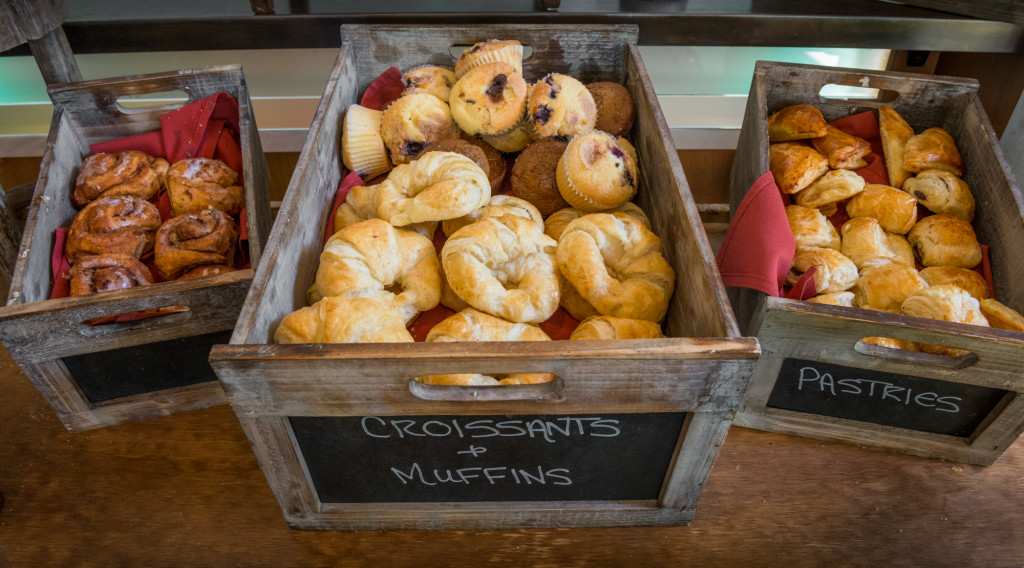 My other go-to for a quick fix is the Limelight Hotel's breakfast buffet. Everything is out for the taking, and so there's absolutely no waiting around. That is perfect when I'm running late for a yoga or pilates class at O2 Aspen.
If for some reason I've been up early and already done my yoga or hike for the day, I'll head over to Justice Snow's. Justice Snow's is relatively new to the Aspen scene, but it's quickly become a staple. Kate Hudson was recently Snapchatting from there when she was in town with a slew of other celebs for a friend's wedding. In my mind, that alone makes it worth frequenting. Every time I go to Justice, no matter what the meal, I order the tempura-fried pickles. They are decadent! Justice is also the place to go for elaborate bloody marys and other brunch cocktails. The food is always good, but if you're heading there, food might be beside the point. If it's nice out, you should definitely try to sit outside.
A Treat
And if I'm really looking to treat myself, or if it is someone's birthday, Mother's Day, a friend just got  engaged, it's off to the Little Nell. The Little Nell's element 47 restaurant is one of the most decadent in town. Thanks to some very generous friends, I spent New Year's Eve there, and it was a party that I'll never forget.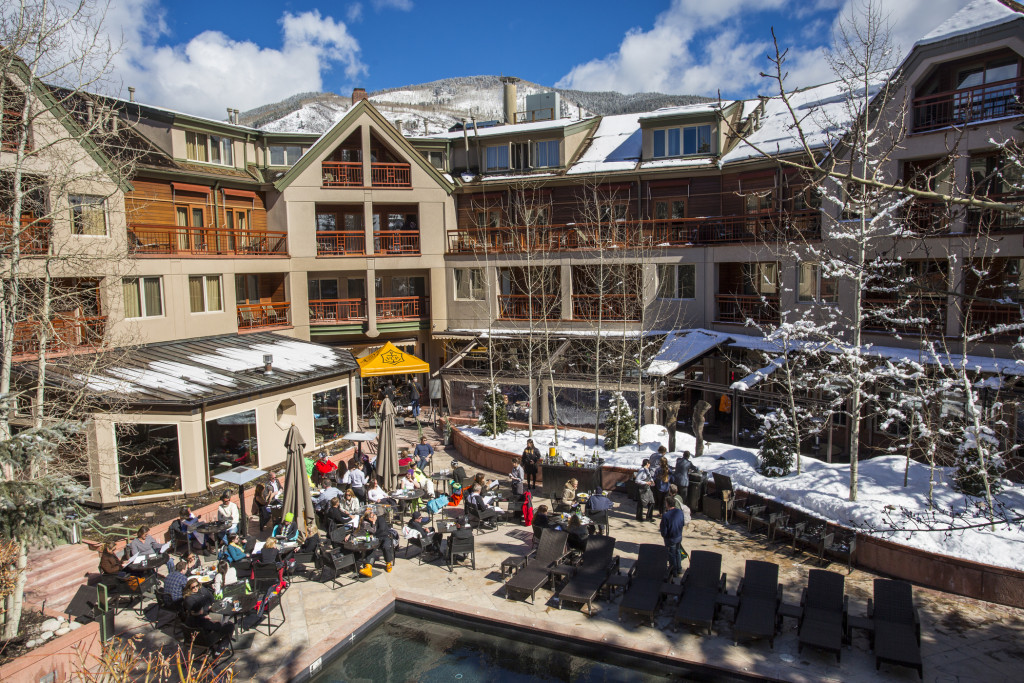 Now, a typical weekend brunch will certainly be tamer than the biggest party night of the year, but it IS Aspen! You never know what direction the day might take. For the last 12 years, I've gotten the exact same thing every time I've been to the Nell for brunch. The Lemon Souffle Pancakes have been on the menu for over a decade because why would you change up the perfect dish? If sweets aren't your thing, go for the huevos rancheros, a Colorado specialty, made with locally sourced free range eggs. Those chickens seriously have a bigger backyard than I do. Of course, brunch would be meaningless without mimosas. The Little Nell's are made with fresh-squeezed orange juice and champagne from their notoriously lengthy wine list. Extra points if you parlay brunch at the Nell into pool time there or at the St. Regis!