There's a saying about Colorado: People come for the winter, but stay for the summer.
If you love the mountain lifestyle, you're likely a river rat. Whitewater rafting is my favorite thing about this time of year, and the numerous paddling locales in the Aspen area are a big part of why I moved here.
Admittedly, this isn't shaping up to be an epic year due to minimal late-season snowfall, that's okay. One of the many great things about rafting/kayaking/canoeing is that even when the big hydraulics aren't there, there's still plenty of reasons to hit the water (for the purposes of this post, I'm focusing on rafting). To wit:
Even if you've never picked up a paddle, you can go whitewater rafting
Barring any specific physical or age limitations, you can join a guided river trip without any experience. There are even adaptive programs for paraplegic kayakers. As long as you're reasonably fit, able to swim, and can listen to your guide's commands, you're golden.
It's pure Aspen

A high percentage of locals live to paddle, so if you're looking to experience a real-deal Aspen summer, hit the water. The Roaring Fork Valley is home to three pristine, yet uncrowded recreational rivers:
The Roaring Fork (Aspen)
Crystal (Carbondale)
Frying Pan (Basalt)
While the latter prohibits rafting on the Upper portion due to the number of natural obstructions and resulting technical skill required, the entire river lends itself to canoeing and kayaking. P.S. It's also got world-class fly-fishing; check out the programs offered by the Limelight's sister hotel, The Little Nell.
It's a totally different- and distinctive- way to experience the Aspen area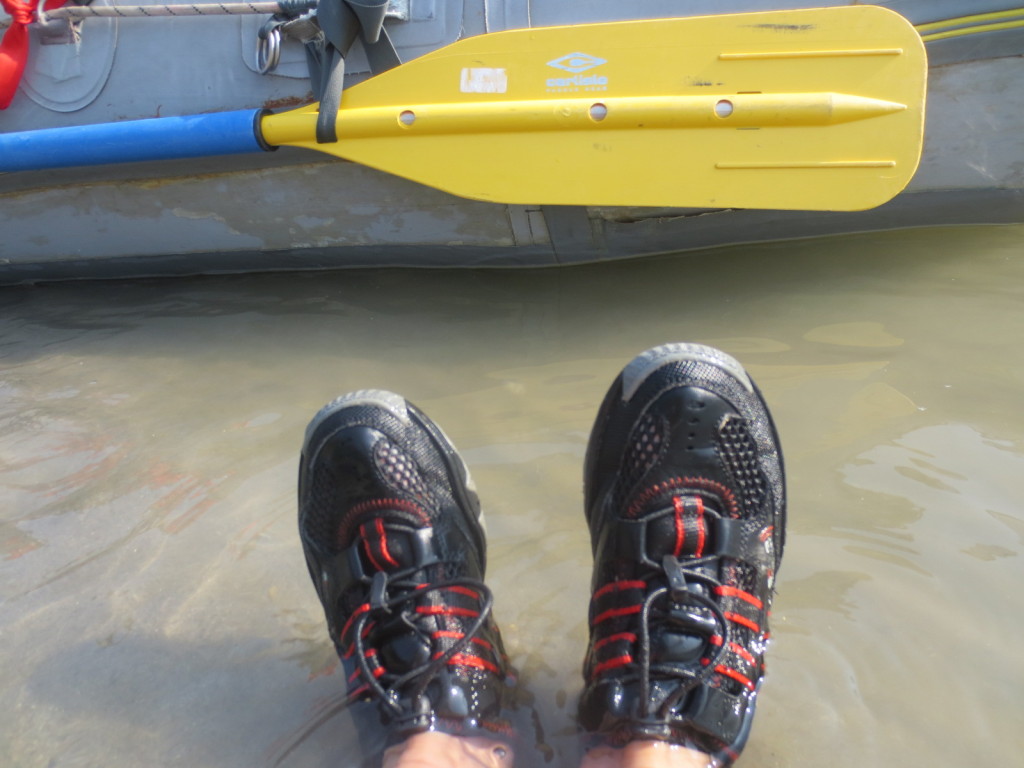 [photo courtesy of Laurel Miller]
I love hiking as much as the next guy (and biking, horseback riding, et al), but being on the river is such a visceral experience- especially if you live for big rapids. You need to dig in and power through churning hydraulics, but even if you prefer a mellow float, there's something incredibly meditative about paddling on the flat. Rafting is also a killer core workout, no matter what the conditions.
It's affordable
Aspen's proximity to whitewater/flats means that it's logistically easy for outfitters to put together half- and full-day trips. You reap the savings. Admittedly, the region doesn't lend itself to multi-days or boast the hardcore rapids of other Colorado rivers (the Arkansas, Animas, and Brown's Gorge, for example), but we've got everything from Class 4 whitewater five minutes from downtown (that would be Slaughterhouse, on the Roaring Fork) and Shoshone in Glenwood Canyon, to peaceful floats in the Basalt and Glenwood Springs region.
It's a fun way to learn about local history, geology, flora, and fauna
Paddling past 19th century mine shafts or decrepit flumes precariously protruding from canyon walls; remnants of ghost towns, barns, coal ovens, and former railroad bridges….they all tell the story of Colorado's heritage. If you're lucky, you might also spot everything from bald eagles and osprey to elk and black bears. I highly recommend seeking out an outfitter that incorporates this information into their trips; the Limelight recommends Aspen-based Blazing Adventures.
Want more whitewater? Check out the play park in Glenwood Springs; it's also a popular SUP (stand-up paddling) spot.
*Note that trip prices and itineraries are subject to change depending upon whitewater levels; if you're planning your vacation, call in advance to make reservations but be sure to enquire about cancellation policies.