Not that anyone NEEDS an excuse to have a girls getaway weekend – just the fact that we all made it to Friday (again) warrants a vacation! BUT, from time to time, it's nice to schedule a girls getaway because you need one, because it's a bachelorette weekend, or maybe you're having a small reunion with your best friends from school. Whatever the occasion, Sun Valley is the PERFECT getaway spot. Here are a few suggestions for a fun-filled weekend with your girlfriends.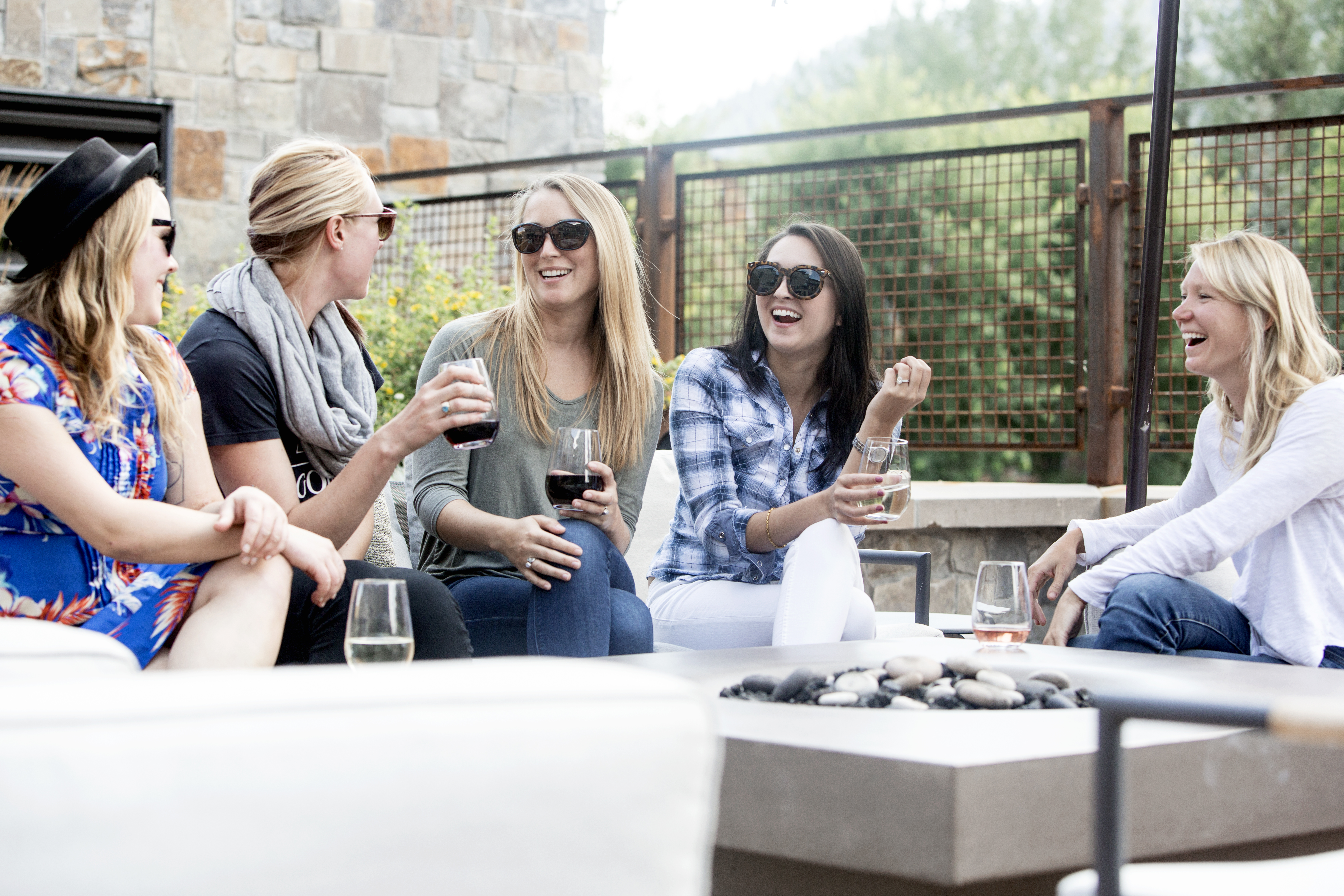 First, you'll need accommodations, and The Limelight Hotel is just the place. The rooms at Limelight are, simply put, luxurious. With wet bars, Keurig machines, and video on demand (just a few in-house amenities), it's a wonder people feel the need to leave at all…but this is a vacation, so you must explore regardless of how nice your bathrobe feels after your soak in the pool and hot tub. Yes. I said pool AND hot tub.
So, what to do? Let's start with breakfast on Saturday. With so many great options for dining, it's truly hard to go wrong, but the best breakfast in town is Christina's. Choose from delightfully light, but perfectly filling Italian fare in the coziest setting in town. If you're looking for a quick meal so you can get on your way, pop into Wrapcity for a breakfast burrito. It's not glamorous, but it is delicious. A third option for a budget-friendly, cozy, sit down meal is to head over to Java. You can't beat their quick, comforting, and healthy meals or their signature Bowl Of Soul coffee drink.
If you're looking for an adventure, head north to Stanley for the day. There are some great hikes around the Sawtooth Valley of varying levels of difficulty from which to choose. On each hike, regardless of how strenuous it is, you'll see beautiful mountains and alpine lakes that will be etched in your memory for years to come. The best part about hiking in Stanley is that you can close out your day with a soak in the hot springs that dot the banks of the Salmon River, or book the developed hot spring at the Mountain Village Resort for a private sunset session dip (this provides EXCELLENT backlit group photo opportunities!).
If you're looking for more of a relaxing weekend – think spa and pool – you're in luck, especially if you stay at the Limelight. Zenergy Health Club and Spa is Sun Valley's premier relaxation station. You can book services for your entire party, or select spa treatments individually. In between or after your treatments, do some guilt-free lounging by the pool, swim a few laps, relax in the hot tub, or choose from a plethora of exercise, yoga and pilates classes offered through the health center. Limelight guests are offered $15 day passes to Zenergy – even if you only use the sauna or the steam room, that's the best deal in town.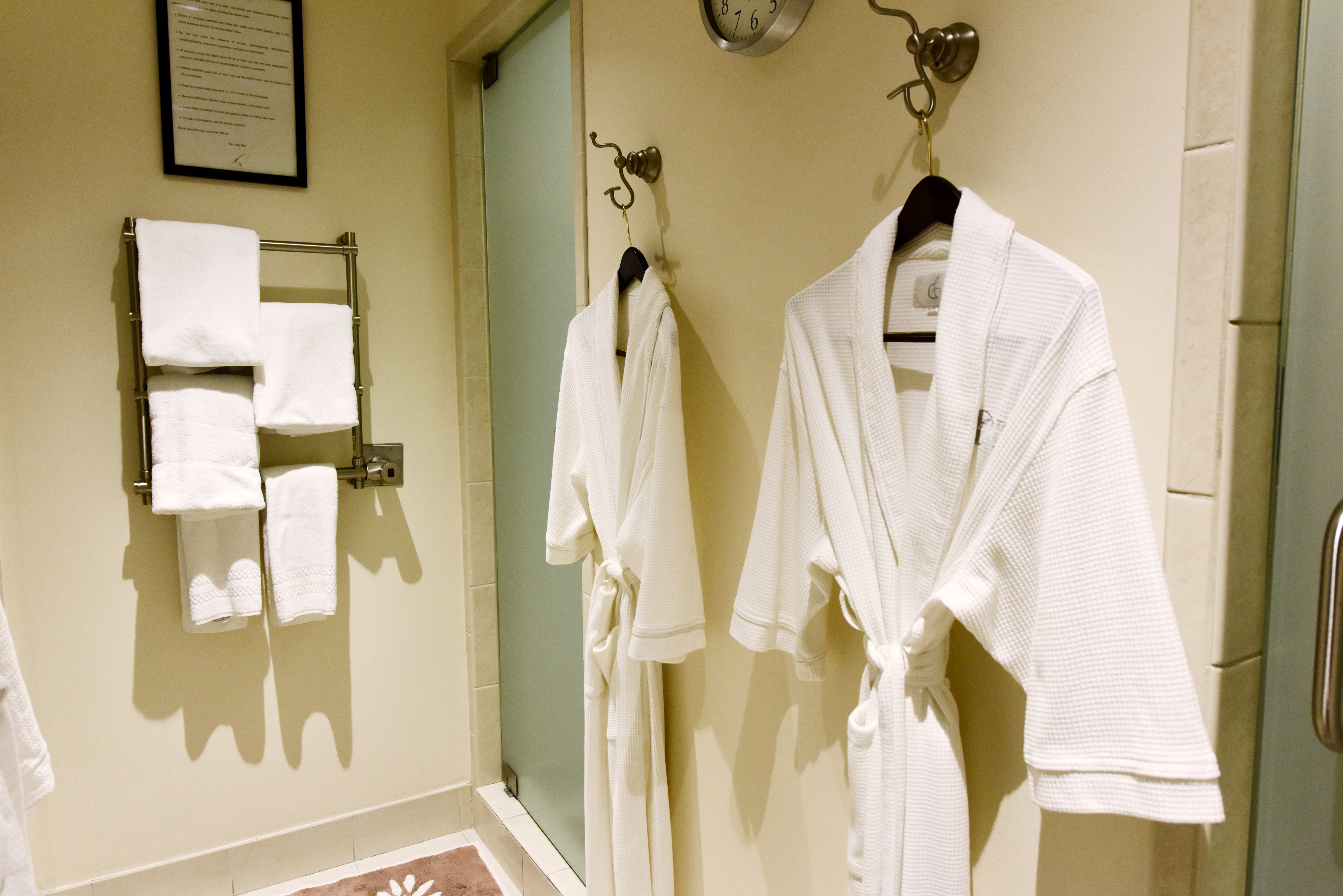 Dinner is next! Get glammed up and head out for a night on the town! Town Square Tavern is a delightful restaurant for groups big and small, and their Mediterranean fare is out of this world. Following dinner, head over to the Warfield rooftop bar to enjoy a specialty cocktail made with gin and vodka that made in their on-site distillery, or beers from the brewery. If you're still tapping your feet on the rooftop and you're not ready for bed, head over to Whiskey Jaques across the street from the Warfield and dance the night away at this long-standing town favorite bar.
After you've rolled out of bed on Sunday morning, you will most likely be in need of some comfort food. Bigwood Bread and Café on Northwood Way has a breakfast that will satiate any appetite, plus their big patio has fabulous views of Baldy, and is warm in the early morning sunlight. Hearty, and healthy, and comfortable. Win, win, win.
Assuming you're all packed up to go, and you want to have just one more adventure, but a day trip seems too lofty, get your legs ready for a good leg burner with a great treat at the end. Hiking up Bald Mountain, the local ski mountain, is rewards those who summit with unbeatable valley wide views from the top. The best part about making it all the way up to the summit is that, if you want, you can ride the chairlift all the way back down (save your knees!), or, you can stop in to The Roundhouse (just a quick walk downhill from the summit) and enjoy a lunch, snack, or an adult drink before you clamber into the gondola for your farewell to our fair valley.
These are only a few ideas for how to spend your getaway weekend in Sun Valley, but the opportunities are endless – go horseback riding, see concerts at the Sun Valley Pavillion, fish the Big Wood, mountain bike at Galena Lodge, camp along the river, spend the day water skiing at Redfish Lake, peruse the galleries or shop to your heart's content in town. Sun Valley is truly a place where your wildest outdoor, or mellowest lounge dreams can come true for you and all of your closest girlfriends. However you choose to spend your time will engender fond memories, one million laughs, and at least 15 good group selfies. You really can't go wrong. Enjoy!