Buttermilk is Aspen's Homecoming Queen. Everybody loves her. She's hot and sweet and goodhearted too. She runs with the sickest shredders as host of the X Games, but her wide open groomers are kisses blown to the rest of us. Even the gapiest of gapers harbors dreams that he just might land big air in her epic terrain parks. Why not? You've got nothing to lose on Buttermilk. Here's your download on a mountain worth meeting in Aspen.
SNAPSHOT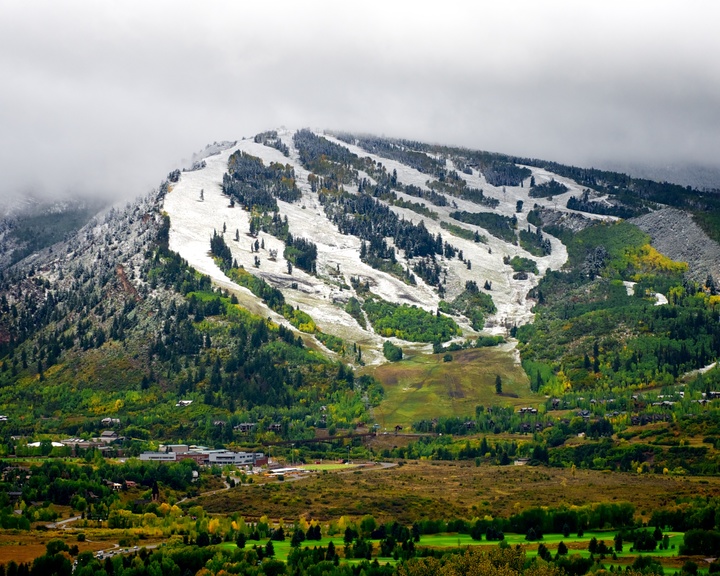 Base elevation: 7,870 ft./2,399 m
Summit elevation: 9,900 ft./3,018 m
Vertical rise: 2,030 ft./619 m
Get more stats here.
SKI IT
There's a little something for everyone on its 44 trails, but Buttermilk is known for rolling runs that are perfect for families and beginners. And its terrain park is epic, with over 100 features. The 22-foot superpipe has been voted No. 1 pipe in Transworld Snowboarding's reader poll. Beginners want to head up the West Buttermilk Express. Those looking for a challenge should take Tiehack Express to the blacks and blues on Buttermilk's east side. And if you want to do some sidecountry skiing out of Buttermilk, Aspen Expeditions will guide you.
SKIN IT
Yep, you can earn your turns by skinning up Buttermilk. Make sure you know the rules. Then you've got two routes to choose from: up Columbine to Ridge Trail or a Tiehack route up Eagle Hill to Ptarmigan.
CELEBRATE IT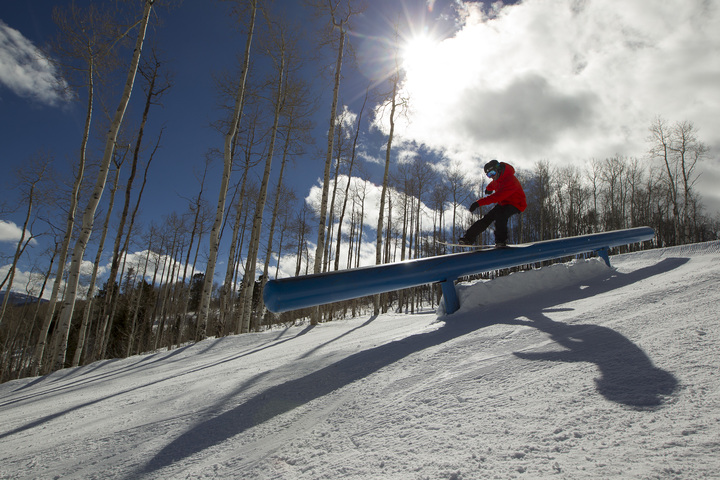 Buttermilk is epicenter of the action sports universe when the X Games roll into town every January since 2002—Jan. 22-25 this year. The whole big air circus is free for spectators: events, concerts and X Fest Exhibitor Village included. You can watch legends get made—and maybe share a lift ride with them.
If you really want to go local loco, skin up Buttermilk under a full moon, where there's usually a few blazing bonfires and a gathering of locals howling at the moon.
BIKE IT
There's sweet singletrack to be had come summer. Government Trail is the most popular, and it's usually ridden from Snowmass to Buttermilk. Like Buttermilk, it's got it all: sweeping scenery, flowy rolling through aspen groves and technical drops. For more climbing, follow the figure-eight Buttermilk Bowls Loop. The views of Pyramid Peak up Maroon Creek Valley from the top of Tiehack are worth it.
HIKE IT
Government Trail, also known as Brush Creek Trail, is also a prime hiking route. And on foot, it's even easier to stop and gawk. Plan to shuttle with a vehicle on one end of the point-to-point route.
Tell us what you love about Buttermilk. And share your scenic selfie from the mountain with #llshine for a free pizza.