Planning a mountain destination wedding is exciting, rewarding and (unfortunately) complicated!
If you are planning to travel to the mountains to say, "I Do," read our tips below to make sure your big day goes off without a hitch. Here are seven tips for planning a mountain wedding– whether atop a peak or in a luxury lodge.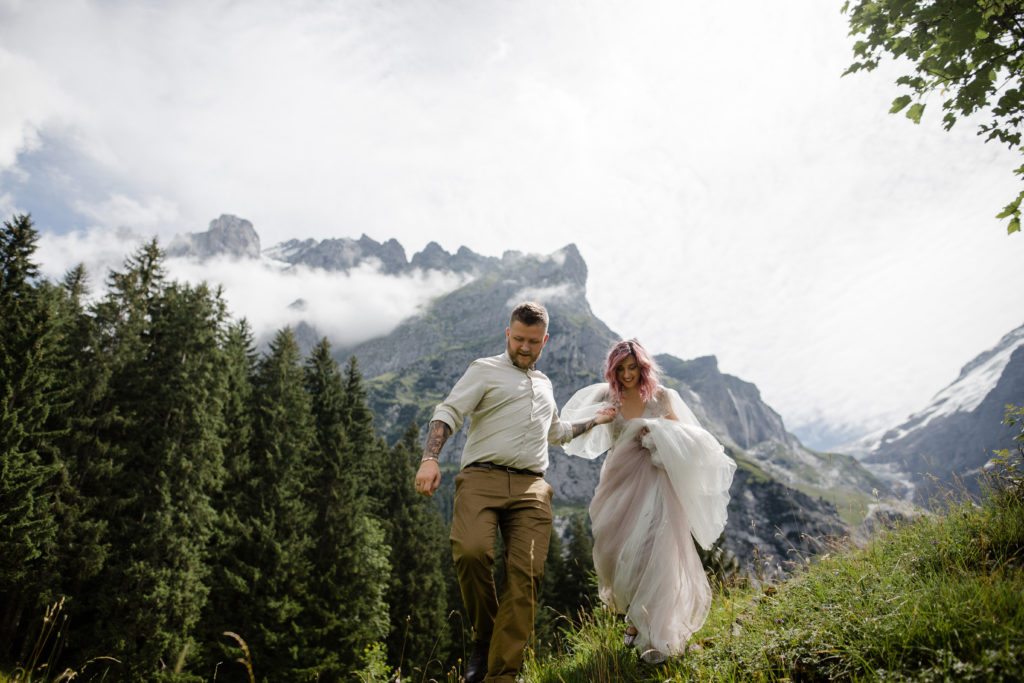 Book in Advance
Mountain weddings are as popular as ever, and there is a tight window for guests craving warm weather (sometimes as narrow as June-August).  
Booking doesn't just include the venue; be sure to think about hotel blocks, caterers and photographers who might fill up. In mountain towns, there is a limited inventory of services so reserve at least one year in advance!
Note: While not as popular as summer weddings, don't forget about the possibility and magic of a winter wedding. Get inspiration from our sister hotel, The Little Nell, here.
Use a Wedding Planner
For destination weddings, it's almost always necessary to use a planner. Since you can't fly in each weekend to hand select venues, flowers, wine, settings, or linens, your planner will be worth every penny. Plus, wedding planners typically have connections to local businesses and can help you make smarter decisions based on what you want.
If you do use a planner, make sure to utilize them for all stress-related incidents! There will undoubtedly be times when something doesn't go to plan. Let them handle it– it's why you hired them.  
Plan Food & Drink for Cooler Climates
While citrus salads and frosé pair perfectly with most summer weddings, the evenings in mountain towns will be chilly (think 30-40 degrees). Let the cooler weather inspire your menu and featured cocktails. Think roasted summer veggies, local meat, and blackberry shandy.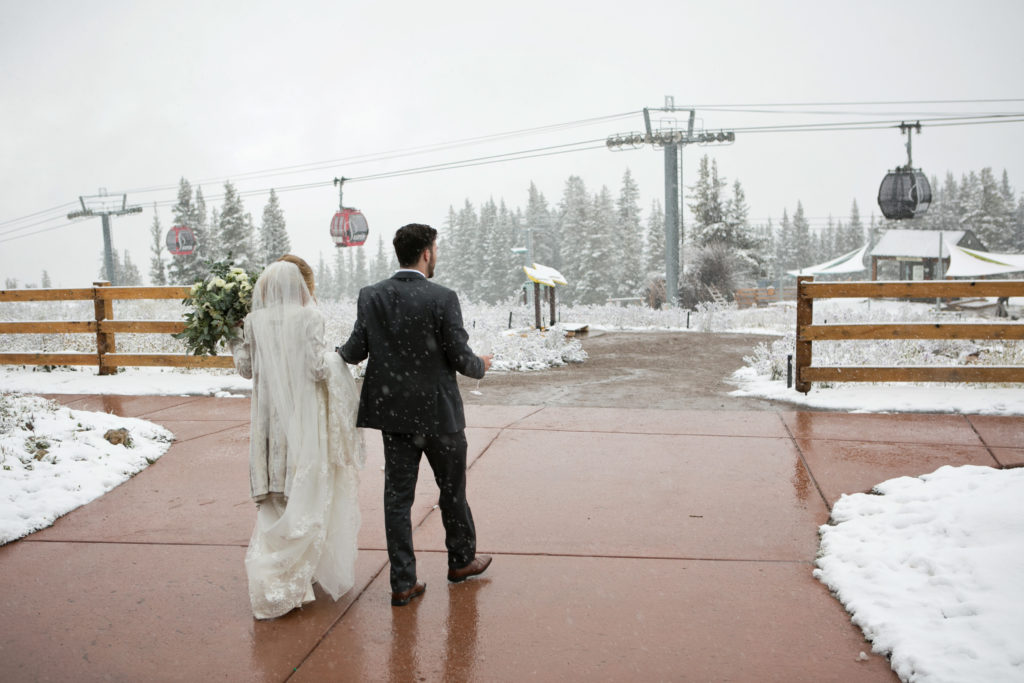 Hire a Local Photographer
Unlike imported photographers, locals will know when and where to take the best shots. It's also a good idea to browse other's wedding photos so you can see the variety of backdrops mountain weddings have to offer.
Plan an Excursion for Your Guests
Your guests are likely out-of-towners traveling to a mountainous region, so give them the opportunity for an alpine adventure. Consider pre-booking activities and adventures such as fly-fishing, stargazing or Jeep tours. Be sure to include links to local hiking and biking trails on your wedding website.
Provide Helpful Information (and goodies!) for Guests
Two things which can negatively impact a mountain wedding include the altitude and lack of warm clothing. Encourage guests to arrive a few days before the ceremony so they can acclimate to the altitude before heading up the gondola or enjoying cocktails. You can also check to make sure your hotel has oxygen available to sensitive guests.  
Encourage wedding guests to pack multiple clothing layers, even in the middle of July. Consider linking to local weather on your wedding website or creating a checklist for attire. Use this summer packing list as inspiration!
For goodies, consider local snacks, beer from an in-town brewery or personalized water bottles. Sunglasses and sunblock are also highly-functional, practical gifts which can be personalized.
Remember What's Important
Last but not least, remember what weddings are all about: family, friends, enjoying the moment and savoring the food! If you keep this in mind, the rest of your wedding will fall into place, and you will have mountain memories to last a lifetime!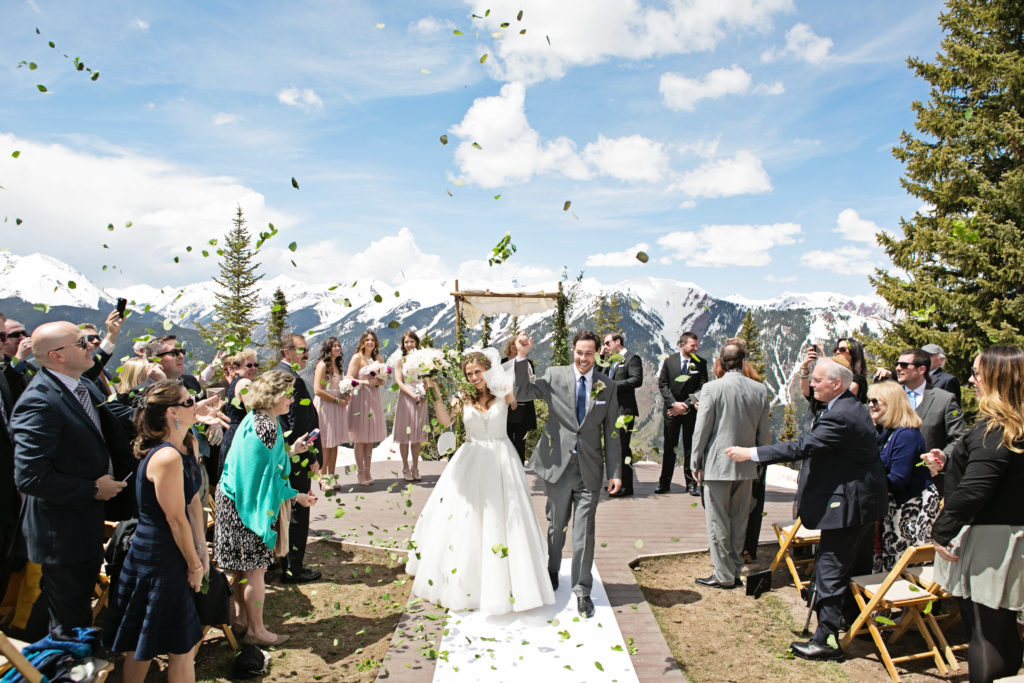 For those planning a mountain destination wedding in Aspen, Snowmass or Sun Valley, let The Limelight Hotel's event team begin your planning!