It's time for a company get together. Whether it's a quarterly shareholders meeting or the annual employee conference, choose a location that offers both a professional business atmosphere and opportunities to go off script with invigorating outdoor adventures.
Why not Colorado? After you're done with the formal presentations and slideshows, The Limelight in Aspen is ready to give you team building ideas in a few uncommon ways!
Day Hikes
Fresh air and mountain views spark inspiration and creativity. So, why not take that brainstorming session to the local trails? Imagine fleshing out a new campaign or list of goals while overlooking pristine lakes or spotting local bighorn sheep. Your team is sure to be focused and alert during a day hike!
Jeep Tours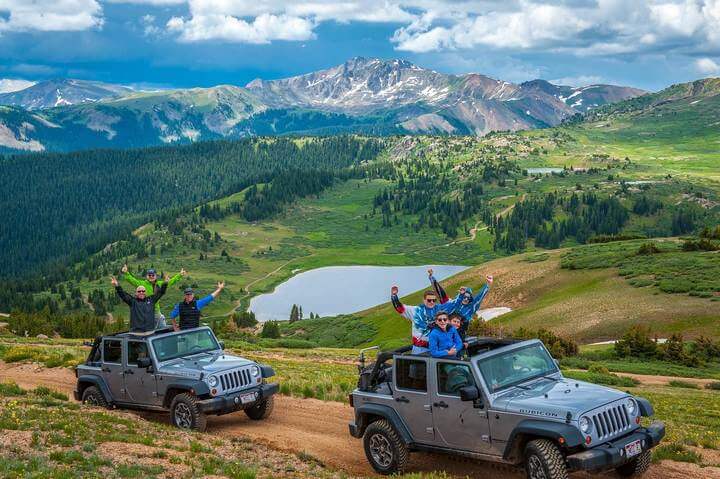 Want to inject a little speed and excitement into the meeting? Explore Aspen's backcountry from inside a rugged Jeep! This is the perfect way to build connections (and trust!) among employees as they experience the tour together. Need to break the ice with a new investor or client? This will do the trick!
Fly Fishing
Small group meetings don't have to linger in a conference room. Instead, pull on some hip waders and enjoy an afternoon of fly fishing. This calm activity is the perfect backdrop for tossing ideas back and forth among colleagues. Wrap up the outing with a fresh shore dinner and team meeting all wrapped in one!
White Water Rafting
When in Aspen, you have to experience the local sports. White water rafting tops the list! Forget trust falls and probing Q&A sessions. You can learn how your team approaches challenges, fears, and tasks by making them work as a team to keep the raft on course during this outdoor adventure!
Farm to Table Dinners
Finally, kick off or wrap up the business trip by indulging in the local cuisine. A farm-to-table-dinner lets guests learn more about the community and local producers. This casual atmosphere will spur impromptu conversations and a relaxed networking vibe among your guests. Farm to Table dinners are offered through the Limelight's sister hotel, The Little Nell.
Time spent in the mountains is never wasted. Treat your employees to a memorable and productive conference by trying a few activities that encourage socializing in uncommon, energizing ways. Call The Limelight Hotel in Aspen today to book your event and get more suggestions for local adventures!