There's obviously no shortage of places to shop in Aspen. When it comes to souvenirs, however, a generic ski town tchotchke doesn't always cut it.
Whatever you're looking for- be it a special occasion gift or a memento of your holiday in Aspen, it's not about how much you spend, but how well you source. From locally-produced craft foods to handcrafted (and sustainable!) skis, here are my picks for the best ways to take Aspen- literally- home with you.
Woody Creek Distillers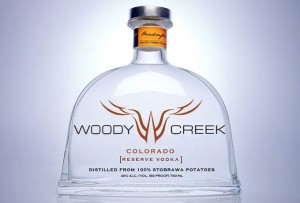 This award-winning distillery in Basalt is one of the few in Colorado actually producing its spirits from grain to glass (most domestic product, sad to say, is produced from bulk neutral spirits that are merely flavored and/or aged at the brand distillery).
Co-founder Pat Scanlon owns a farm in Woody Creek, where he grows heirloom potatoes for his reserve vodka; he and business partner Mark Kleckner and head distiller David Matthews also make superb, small-batch whiskey (made with Olathe corn from the Western Slope) and gin from a German copper still. Drop by their stylish, green-constructed tasting room for some primo cocktails annointed with housemade bitters (Kleckner's stepson, apprentice distiller Ryan Snow, is something of a mad scientist when it comes to concocting flavorings), or call for a tour. Note that while their distribution is expanding, this is a product you can't easily get outside of Colorado, so be sure to buy a little extra. woodycreekdistillers.com.
Avalanche Cheese Company
Cheesemaker Wendy Mitchell has achieved national acclaim for her farmstead goat cheeses, with good reason. After apprenticing in the UK, she returned to the States, bought a dairy in Paonia and a creamery in Basalt, and began making some of the finest bandage-wrapped goat cheddar, blue, chevre, and Robiola-style cheese in the country (the latter, called Lamborn Bloomers, is available only from spring through late summer, and it's a creamy, tangy little square of heaven). You can find her products (which include fresh and cured goat-pork salumi) at her divine new restaurant and farm shop, Meat & Cheese in Aspen, Whole Foods in Basalt, or at the Aspen Farmers Market, from June through September. avalanchecheese.com.
Free Time Goods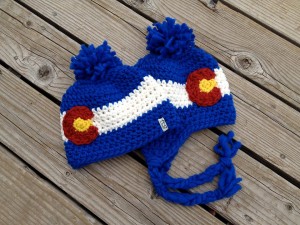 What could be more emblematic of a ski town than a beanie, except maybe one emblazoned with the state flag and hand-crocheted from ethically-raised Colorado wool?
Emily Marshall has created a thriving company in Aspen, turning out custom and limited-edition knit hats that have garnered a national reputation for quality and adorableness. freetimegoods.com.
Meier Skis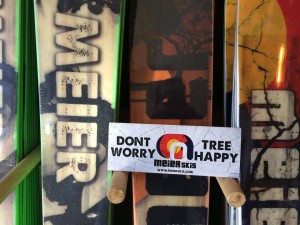 There's skis, and then there's Meier Skis, handcrafted from pine beetle kill in Glenwood Springs. Founder Matt Cudmore started out of his garage, with the notion of creating the perfect skis for himself. Six years later, he's producing some of the most exquisite sticks on the market. Each pair is manufactured on-site, from Colorado wood.
Meier is the first ski company to use local Aspen groves and recycle pine beetle kill (which is exceptionally lightweight, as well as attractive, with bluish or reddish whorls). The result is a ride that's a feat of engineering, aesthetics, and green construction.
It doesn't get much better than that. meierskis.com
Logo sunglass/google buff from the Limelight
Hey, if you're going to invest in a pair of Meiers, you'll want to stay warm while you're skiing.
Books for everyone
Forget Kindle; few things can beat a book by a local author/about the place of origin as a keepsake. The Roaring Fork Valley is home to an especially large population of creative types, and the result are a number of outstanding books- from coffee table to children's. Here are a few must-haves to remember Aspen by:
Aspen Historical Society print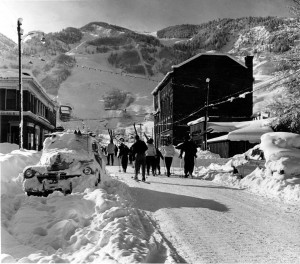 History and ski buffs will go nuts for the 19th and early 20th century images sold online and at the downtown headquarters. There's everything from mining and architectural prints to vintage ski, landscape, portrait, and event imagery.
While you're there, check out one of the many tours offered by the Society- they're often tied in with holiday themes, and include a cemetery tour, ghost towns, historic saloon crawls, and more. Quite simply, this place rocks.
Wearable art
Local designer Kristin Friebele of Bristol & Cole makes pretty little cast and free-form aspen leaf jewelery made from responsibly-sourced materials, including. local leather. The well-priced items can be ordered from her website, the farmers market June-September, or at Magasin, a boutique on the Hyman Ave. pedestrian mall.
A new best friend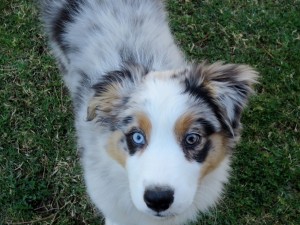 The no-kill Aspen Animal Shelter is has received acclaim for its innovative programs, like Rent-a-Pet, which allows visitors and locals to borrow a dog (no paperwork necessary; just show up)  from 2 hours to an entire weekend. Just like online dating, you'll be matched up according to athletic ability, personality, and dog/people-savvy, before you hit the trails or town. Bonus: Many of the shelter animals are adopted as a result. Perhaps you'll find your soul mate?
If you do, order a copy of Canine Colorado: Where to Go and What to Do With Your Dog by longtime Aspen resident and dog-lovin' Aspen magazine Editor-in-Chief, Cindy Hirschfeld.