For those looking to celebrate the holidays in style, few better options exist than a ski town. If your idea of festivity includes hitting the slopes followed by fireside hot toddies, it's impossible to resist the allure of fairy light-festooned trees and Victorian homes, snowy streets, and the ongoing festive vibe. Sure, Aspen has plenty of exclusive boutiques and galleries, but the great thing about the holiday season here is the material aspect of the holidays is overshadowed by a sense of community and the pleasures of small-town celebration. Browse some of our favorite things to do for a taste of the holidays, Aspen-style:
Get Localized
Join Aspen residents to gaze at The Little Nell tree lighting. The brightly-lit trees are held in the Limelight's sister hotel's slopeside courtyard. Be on the lookout for cookies, carolers, Santa and live reindeer. Plus, you'll be sure to feel the cool and welcoming community vibe.
Celebrate the 12 Days of Aspen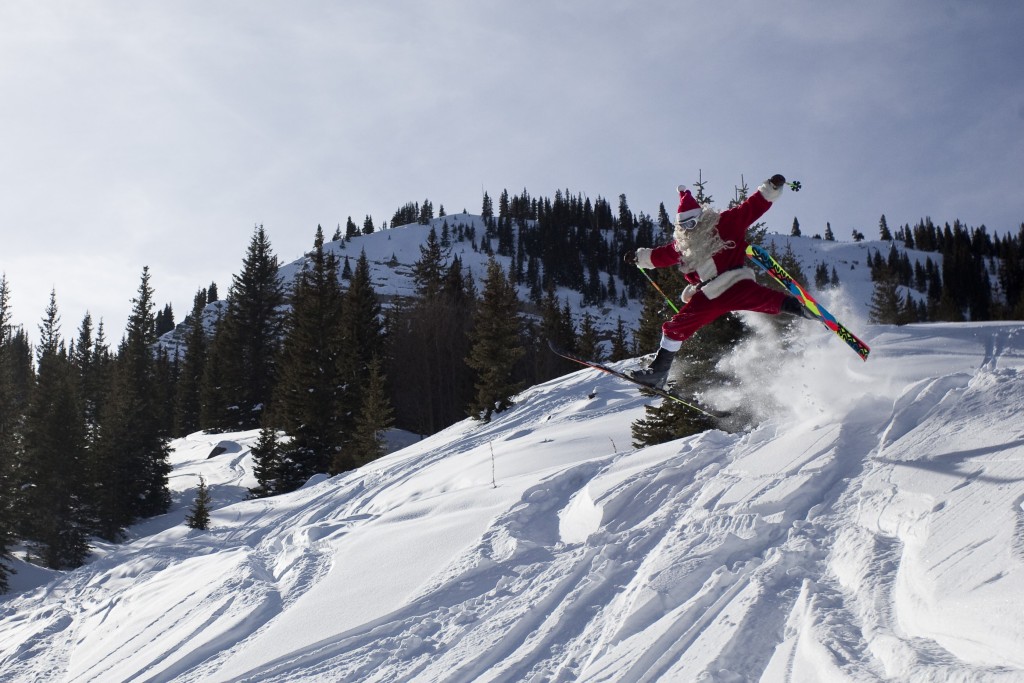 Starting December 20 with a free kick-off skating party, there are there are dozens of public, adult and family-friendly events around town. From cookie decorating, art projects, and story hours for the kids, free hot chocolate on the Cooper Street Mall, live jazz, après ski drink specials, and Victorian carolling, there's something for everyone. The Aspen Chamber has a full activities listing, or ask the Limelight concierge for suggestions. Buttermilk and Snowmass hold family celebrations of their own, featuring crafts, carolers, hot cocoa; and even Santa on a snowcat.
Hanukkah Happenings
The St. Regis Aspen will be holding a daily public Menorah lighting December 16-24, from 4:45-5:00pm with Rabbi Mendel Mintz. On the 24th, latkes and other complimentary treats will be served. The Hotel Jerome will also be holding Menorah lightings; check the Aspen Chamber 12 Days of Christmas listing for details.
Make Tracks via Snowcat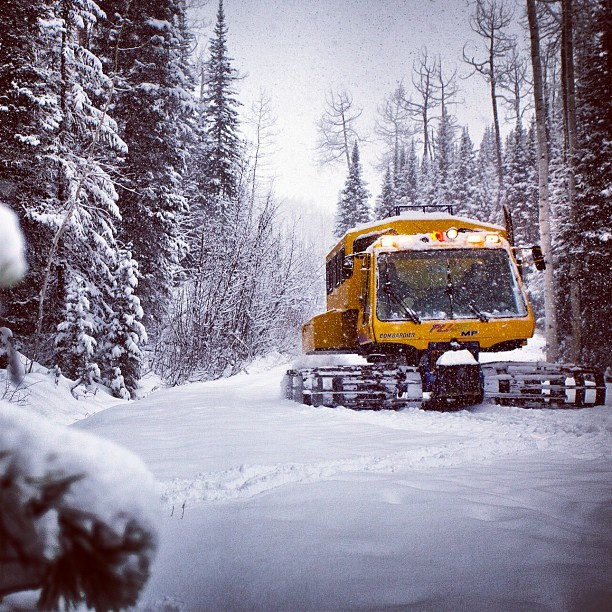 Want the back bowls and untouched powder to yourself? Take the Little Nell Powder Cat tours to Aspen's backside with 11 other adventurers. End your ski sesh with a late lunch in a cabin in the Elk Mountains (included: wines specially bottled from The Nell's acclaimed element 47 restaurant).
Wintersköl Parade
The annual Wintersköl celebration highlights what makes winter in Aspen so special. The celebration features four days of festivities across town. Guests should stay on the lookout for snow and ice sculptures, firework shows, a canine fashion show, fat-bike races on the snow, après ski parties, and much more!
Eat, Drink, and be Merry
Kids will love the St. Regis Aspen's massive gingerbread resort replica, made from 100 pounds of dough and measuring 2 x 12-feet. Pretty sweet, no? In addition, there's no shortage of other holiday dining events about town. Our other favorites include the Christmas Eve/Christmas Day Dinner at element 47 and the Cliffhouse Full Moon Uphill Dinner.
Hit the Ice
For the ice skating enthusiasts, there's the outdoor Silver Circle Rink in town, located near the base of Ajax Mountain. Afterward, head to The Little Nell for a mug of their famous hot chocolate (no powered cocoa and whipped cream from a can here). There's also a larger, multi-use rink at the Aspen Rec Center.
Honor Ullr
At Snowmass, Ullr Nights celebrates the Norse god of snow with a weekly Friday night party at Elk Camp, located at the top of the chairlift of the same name. From 5:30 to 9:00pm ($8 adults/kids 3 & under are free), guests can enjoy live music, fire dancers, ice skating with free rentals, guided snowshoe tours, and a snow slide. There's also bonfire S'mores and hot chocolate, snow tubing and kids' snowbike tours for an added fee.
Get into the Spirit(s)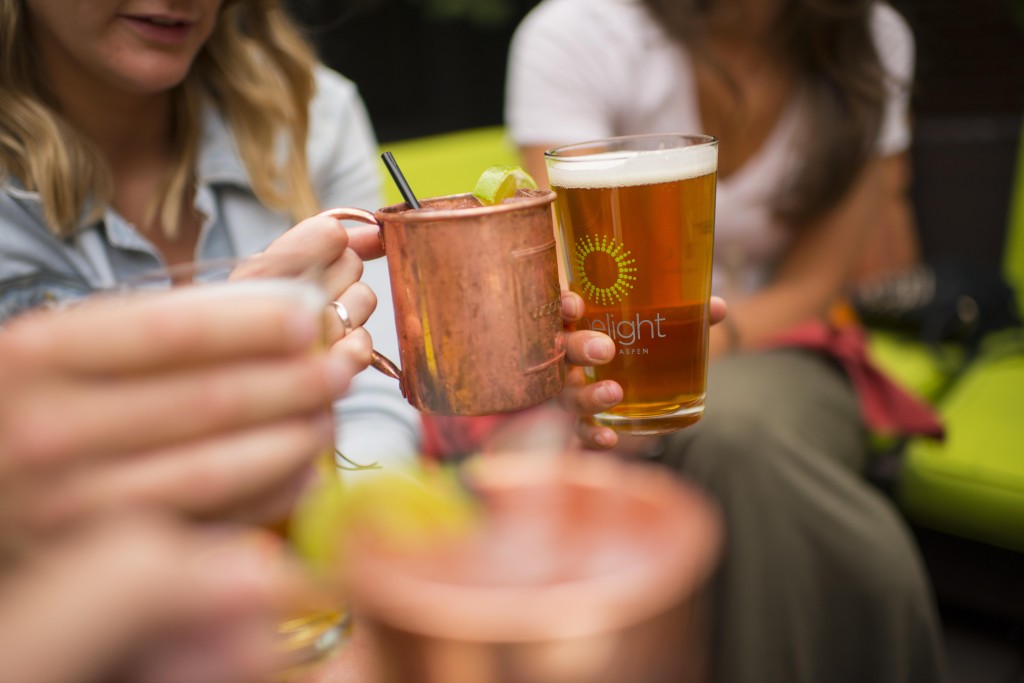 Whether it's sipping specially-created holiday après cocktails, or a trying a whiskey flight at Basalt's award-winning Woody Creek Distillers, there's no shortage of primo libations in the Aspen area. Also, be sure to sample head bartender's Mattias Horseman's creative (and occasionally pyrotechnic) cocktails at Chefs Club, located in the St. Regis hotel.
Explore Outdoors
The Aspen Center for Environmental Studies (ACES) has many outdoor programs for kids and adults year round. During winter, ACES offers half-day snowshoe tours of the lovely Castle Creek Valley with a naturalist guide. Learn about animal tracking, avalanches, local geology, bird life, winter habits, and sub-alpine ecology. The tours also take snowshoers to lunch at Pine Creek Cookhouse, located in a cabin in the ghost town of Ashcroft. For the self-guided trip, you can rent snowshoes and cross-country ski gear at Ashcroft for solo trekking.
Try a Sleigh Ride
Not down with Nordic? Let the horses do the work, and take an evening trip to Pine Creek Cookhouse for a memorable holiday repast. Reservations required.
Go Sledding or Tubing
Whoa Nellie Hill near Aspen Highlands is a favorite spot for kids (and parents) to get their glide on. You'll need to rent your gear in town.
See a Screening
Check out the 23rd annual Aspen Film Academy Screenings at the historic Wheeler Opera House, late December through early January.
Go for a Moonlight Stroll
One of our favorite things to do is snowshoe by moonlight (or headlamp). Try the 21 miles of groomed trails around of Ashcroft, but wherever you go, be sure to let someone know, and take plenty of layers and a map.
Rent a Dog for the Day
Had to leave your pet at home? The Aspen Animal Shelter has a feel-good solution for you. The for-profit, no-kill organization's Rent-a-Pet program allows visitors to borrow dogs from two hours to an entire weekend (Bonus: The Limelight is one of Aspen's top dog-friendly hotels). Not only does it provide exercise and socialization skills; it increases adoption rates. Dogs are paired to match personality and athletic ability. If you're a cat person, you can volunteer to hang with adoptable felines, as well.
Experience the Winter Holidays in Aspen
Celebrate the festivities of the winter holiday season amongst the magic of Aspen's ski town with no shortage of community events and activities for all ages to enjoy.
Learn about staying in Aspen this winter Limelight-style and discover more winter adventures in the area.
[booknow]