Easter in Aspen is always a bittersweet time of year for locals. Warmer weather, flowers blooming, leaves reappearing on the Aspen trees, and fewer cars parked downtown signal that it is time to start packing up our ski boots and tuning our mountain bikes.
I always ski until the very last day of the winter season, but that is a habit that actually works out well on Easter Sunday.
Sunrise Service
My favorite Easter tradition is the sunrise service on top of Aspen Mountain.  And while I always attend with my ski gear, you don't have to ski down after! Guests are welcome to take the gondola up at a special rate (and a discounted rate for kids) and "download" it right back to the base. Just make sure to bring a blanket to sit on and dress to be outside for the open air service.
The service takes place from 8:30-9:30am, so plan to be at the gondola at around 8:00am to head up. It is hosted by the Aspen Chapel and its tone is suited to anyone who wants to celebrate the holiday. There's always music and (spoiler alert!) a surprise visit from the Easter bunny.  
It's worth noting that the Aspen Chapel also hosts a more traditional service at the chapel at 11:00am that day.
Brunch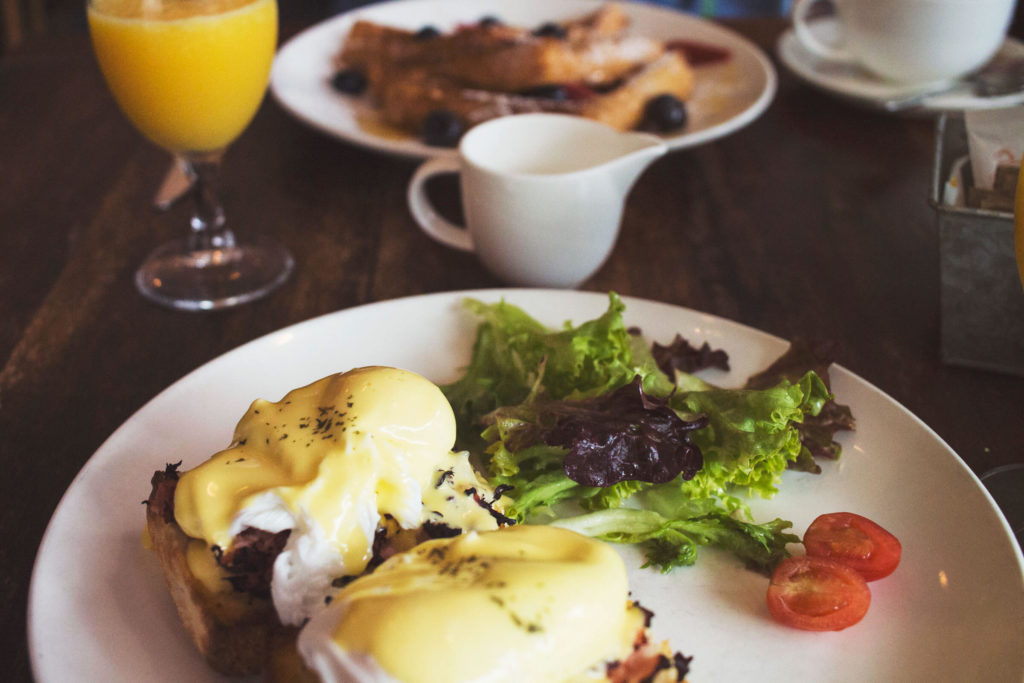 Spring skiing conditions can be a bit variable, so after a few runs on Aspen Mountain, I'm usually ready for a hearty brunch.
The most convenient spot for brunch following the sunrise service is the Little Nell. Brunch at Element 47 is legendary and Easter is one of the rare times that they feature a buffet instead of an a la carte menu. This is perfect for me because I always want to try everything and get in trouble for sneaking bites from my friends' plates.
If a big buffet is more food that you want, or if you've already dined at Element 47 and want to try something new, Justice Snow's is a close second in terms of my favorite brunch spots. It's situated within historic landmark and has some of Aspen's best mixologists.
On Easter, you get a choice of a complimentary mimosa or bloody Mary. Justice Snow's would be my recommendation for those in search of a boozy Easter Brunch.
And finally, if you're with a family and want something a little more low-key than the scene in Aspen, you can head to the Snowmass Club for their family friendly buffet. The Easter Bunny will hightail it over to the club for his second appearance of the day, and this one also features an Easter egg hunt. It's also worth noting that at the Snowmass Club kids under 4 eat (and hunt) for free.
Closing Day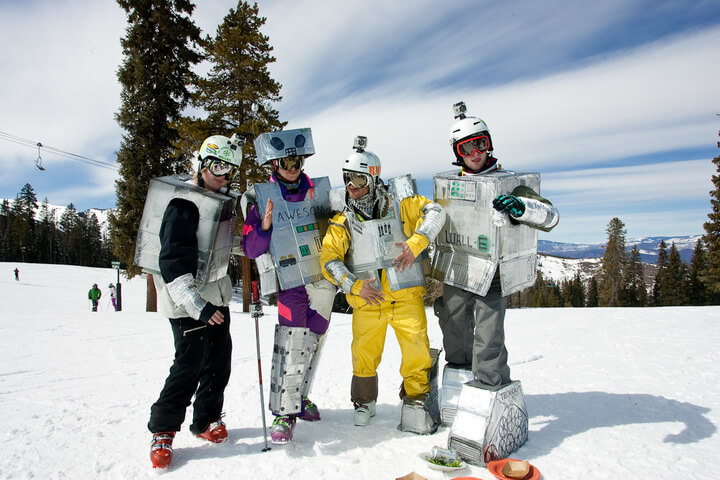 Easter Sunday also happens to be closing day on Aspen Mountain this year, and on closing day we wear costumes!
The zanier the better so if you are out on the slopes, make sure to grab some flair to fit in. Not sure what I mean by flair, well one year when Easter fell on Highland's closing all of my girlfriends and I donned bunny ears and tails to really get in the spirit of things!
Stay with the Limelight Hotels this Easter and celebrate in style!