Money can't buy happiness, but a Birdie sure can.
Known as frolf, folf, disc golf or frisbee golf, the first documented instance of someone playing disc golf took place in Bladworth, Saskatchewan, Canada in 1926. Eighty-nine years later, disc golfing is alive and well in Aspen, and among locals and visitors' favorite outdoor recreation.
Disc golf enthusiasts visiting Aspen have three options for nearby courses: Aspen Mountain, Snowmass and Colorado Mountain College. Just hop on a gondola and climb to one of these courses.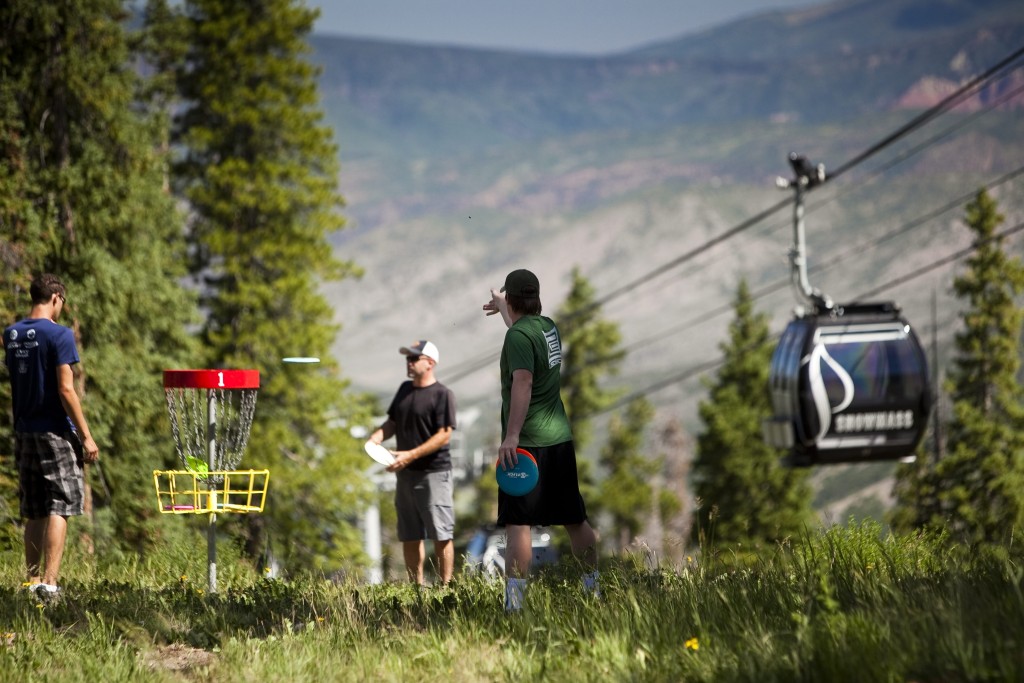 Aspen Mountain
Opened twenty years ago, Aspen Mountain's course is the highest one in the world. Open from May to October each year, the course is free to play if you decide to hike up the mountain to it, or you can pay $15 for a relaxing view up the gondola.
Benefit of the highest course in the world? Your disc will sooooar.
Snowmass
Disc golfers can also hike to or take the Elk Camp Gondola up to the two courses on Snowmass. There's no charge to play disc golf on Snowmass, but if you choose to take the gondola to the course, a lift ticket must be purchased. These two courses are open year-round to offer disc golfers the opportunity to play on different terrains in varying conditions.
Colorado Mountain College
If you happen to be heading down the mountain to Glenwood Springs, Colorado Mountain College has its own disc golf course that's open to the public. It might be worth noting that this course is on CMC's campus, so rules such as no drinking or no smoking are strictly enforced. However, this diverse course on Mt. Sopris offers some of the most breathtaking views you'll ever while frolfing.
2015 Kiss the Sky
Additionally, Aspen is home to Kiss The Sky, a sanctioned Professional Disc Golf Association tour event held on Saturday, July 18 and Sunday, July 19 this year. The disc golf tournament is hosted on the Aspen Mountain course, and includes extreme holes in the Ruthie's Run area of the mountain. Register for Kiss the Sky for a chance to play at the highest disc golf tournament in the world.
The Limelight's front desk is happy to offer you maps and directions to reach these world-class disc golfing courses. If you don't have the needed equipment or gear for your disc golfing outing, visit one of Aspen Sports' numerous local stores for renting options. Happy folfing.